Bowlers must be sick of AB de Villiers by now. As if all those records de Villiers has already broken weren't punishing enough for all those hapless bowlers who got absolutely taken to the cleaners, he keeps on coming and always has a knack for playing well in big matches.
Here are five of his best innings at various points in his career on both the 50 over and 5 day formats.
Test: 217* v India, Ahmedabad (2008)
The second Test of the three-match series in India was over inside three days in Ahmedabad, where the head curator's red-soiled surface assisted South Africa's quicks. India never stood a chance after being rolled over for 76 on the opening morning; de Villiers' stunning 217* hastened a crushing innings defeat. In doing so, de Villiers became the first South African to make a double-century against India, putting on a record 256 with Jacques Kallis to bat India out of the Test.
The shot that stood out from de Villiers' innings was the six he hit off Harbhajan Singh that landed on the roof of the stadium, the batsman falling to the ground as he completed the shot.
ODI: 149 off 44 balls v West Indies at Johannesburg (2015)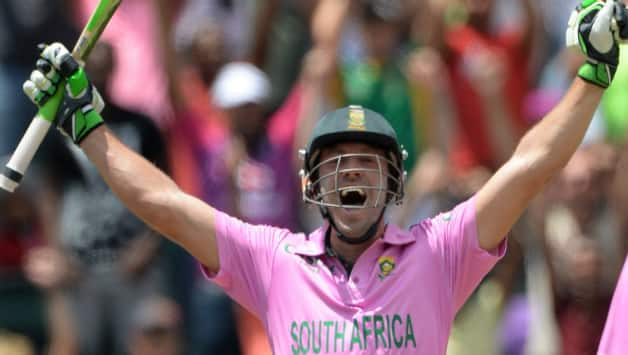 This was a career defining innings for the South African genius. Shahid Afridi's record for the fastest One-Day International (ODI) ton in 37 balls remained in tact for close to 18 years. On New Year's Day, Corey Anderson beat it with a 36-ball ton. But, a year down the line, de Villiers smashed a hapless West Indies attack to plunder a hundred off 31 balls. Batting first, South Africa were 247 for one in the 39th over when de Villiers walked out.
The openers had put on a show, but that paled into relative insignificance by the magic of de Villiers. From the word go, de Villiers smashed everything in sight, getting down on one knee and hoicking, scooping and lofting in his trademark fashion. By the time he was out, South Africa had powered to 439, the second highest score in ODI history.
ODI: 162 off 66 balls vs West Indies – Sydney (2015)
West Indies were mauled yet again — this time on the world stage! On this occasion, de Villiers walked in at 146 for three in the 29th over. He then dished out the most brutal treatment to the clueless West Indian bowlers. His knock powered South Africa to 408. De Villiers carted 17 fours and eight sixes.
To put his innings in perspective, one must break up West Indies skipper Jason Holder's figures. In his first five overs upfront, Holder conceded only nine runs and took a wicket. In his last five, he was smashed for 95 runs. His figures ultimately read 104 for one in 10 overs.
Test: 278* v Pakistan, Abu Dhabi (2010)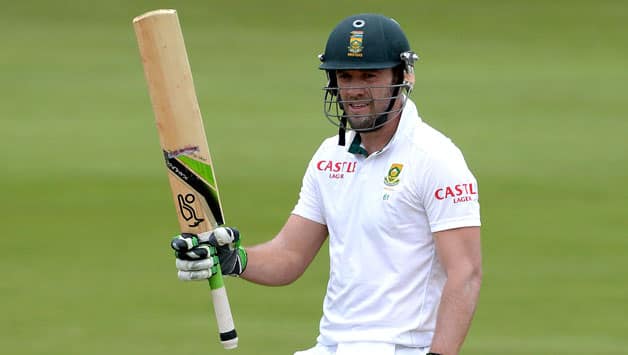 A flat surface, yes, but a landmark innings nevertheless. In November 2010 at the Sheikh Zayed Stadium, de Villiers achieved South Africa's highest individual Test score – 278 not out off 418 balls from 601 minutes. That monumental effort formed the crux of a first-innings total of 584, with only Kallis (105) crossing 50. The Test was drawn, but de Villiers had left his mark once again.
Test: 33 v Australia, Adelaide (2012)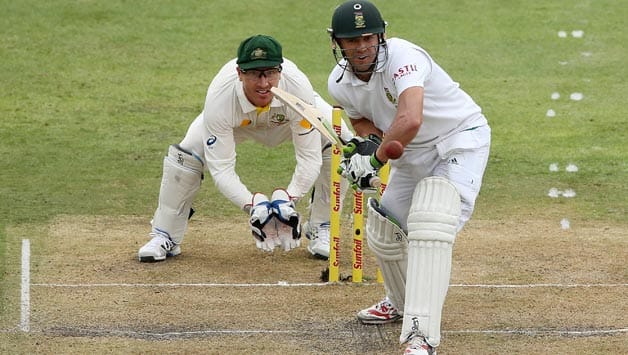 Yes. You read that right. Yes, 33. In a list of best innings that features stroke-filled hundreds. This was the antithesis of de Villiers. He made 33 off 230 balls, but what an innings it was in the context of the match. Set 430 to win, South Africa were 77/4 when the final day began. At the end of it, they were 248/8, having secured an incredible draw.
The hero of that final day was Faf du Plessis, batting on 100 from 376 balls in 466 minutes on debut. But without de Villiers' obdurate, stroke-less 33 the draw would not have been possible. His stand of 89 with de Plessis was instrumental in South Africa averting defeat, and staying alive in the three-match series. That innings, scored at a strike-rate of 15, was as important as a de Villiers hundred.
Also read: 7 Cricket Facts That Will Seriously Make You Go Whaaaaaaaaatt!
The views and opinions expressed in this article are those of the author and do not necessarily reflect the views of our Company, partners and other organizations. While any information provided on our blog is true to the best of our knowledge, we do not guarantee the veracity, reliability or completeness of the information presented. Any advice or opinion is purely for information purposes and should not be construed as an alternative to professional advice.
Comments
comments