Some of us sports enthusiasts like to get out there and do stuff instead of just sitting back with sports on TV and relaxing at home. For those fans, here's a list of popular Indian sporting events you can participate in, as amateurs, in the 2018 calendar year.
#5 – Marathons
Admission is free for most marathons and they are a positive influence in the health and well-being of millions around the world.
From very popular races to those a bit obscure, there's a long list of fun and exciting marathons from all across India. Here's a list of Marathons in India that you shouldn't miss:
You can keep looking out for marathons happening in your city on the PLAYO app. You can register for these marathons online and prepare to compete.
#4 – Cycling (Races and long distance Cyclothons)
Cycling might seem like a layman's job but cyclothons are no mean feat. Cycling for a few miles might seem fun but nothing tests a person's endurance like cycling can.
And when done properly, can be beneficial for a long list of health-related reasons.
#3 – Running clubs/groups
They provide a great social network in an atmosphere that is supportive of your fitness goals, offering a variety of activities such as beginning running programs, regular group or training runs, distance training programs, organized racing teams, local events calendar, and much more to meet your running need.
If you want to find a running club in your locality, please refer the following link:
#2 – Amateur Badminton Tournaments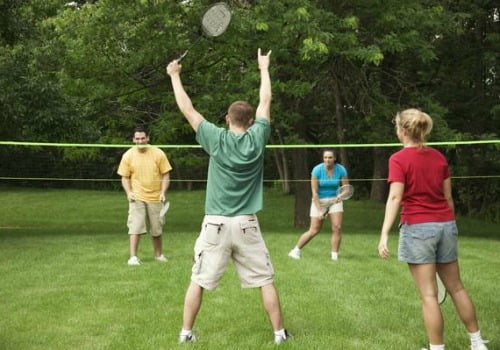 Are you one of those people who cannot stop playing Badminton? Then what is stopping you from participating in an open badminton tournament? Let all the hard work you put into playing the sport come to life. Go ahead and register for one of the few Badminton tournaments happening in your city and tick it off your Bucket-list.
#1 – Open Chess Tournaments
While chess may not be incredibly "sporty" involving minimal physical effort, it requires monumental focus and mental strength. And best of all, it doesn't have any physical requirements other than age, making it a truly "open-for-all" experience.
188 views
The views and opinions expressed in this article are those of the author and do not necessarily reflect the views of our Company, partners and other organizations. While any information provided on our blog is true to the best of our knowledge, we do not guarantee the veracity, reliability or completeness of the information presented. Any advice or opinion is purely for information purposes and should not be construed as an alternative to professional advice.
Comments
comments