Oh Cricket! You never go out of style….
Cricket is one sport that always gets the right kinda welcome no matter which city you take. From England to India, to Australia, Cricket is one of the most loved sports and has garnered a lot of fans. It is no different in Dubai as we see the public being actively involved in the sport. This has influenced the number of Cricket grounds in the city picking up. Let's take a look at some of the Cricket grounds you can spot in this beautiful city…
1) Dubai Stars Sportsplex
Location: Al Mizhar
Timings: Sun-Thu (8AM to 11PM), Fri-Sat (6AM to 11PM)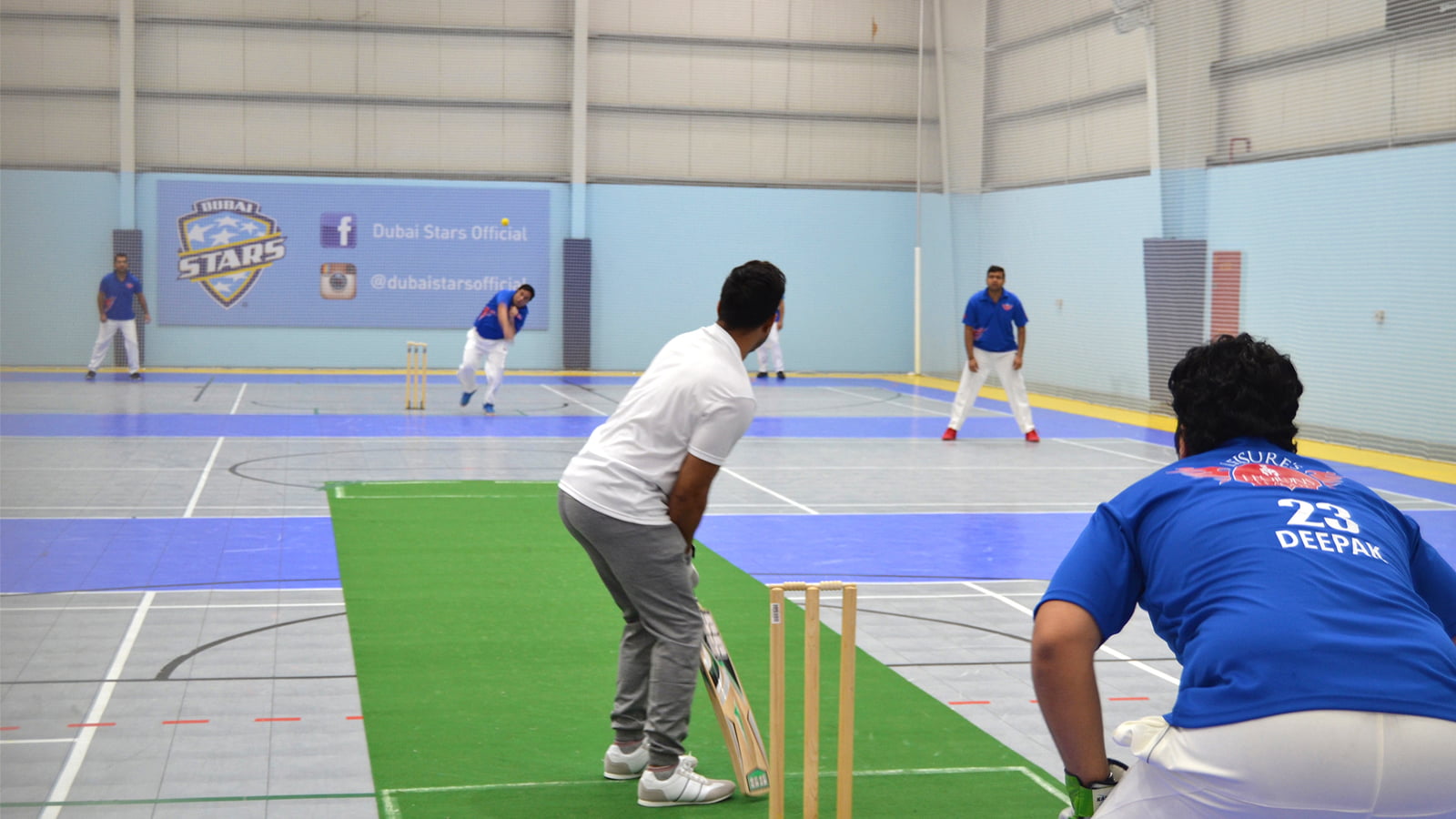 An initiative by Alserkal Sports Company, LLC, this venue aims at promoting sports as a lifestyle in the city. This venue spread throughout a whopping 57000 square feet has facilities for sports like Futsal, Basketball, Handball, Volleyball, Cricket, Badminton and Table Tennis. The regular courts can be booked at AED 150 and the Full courts can be booked at AED 250.
2) United Pro Sports
Location: Al Quoz
Timings: 9 AM till 11 PM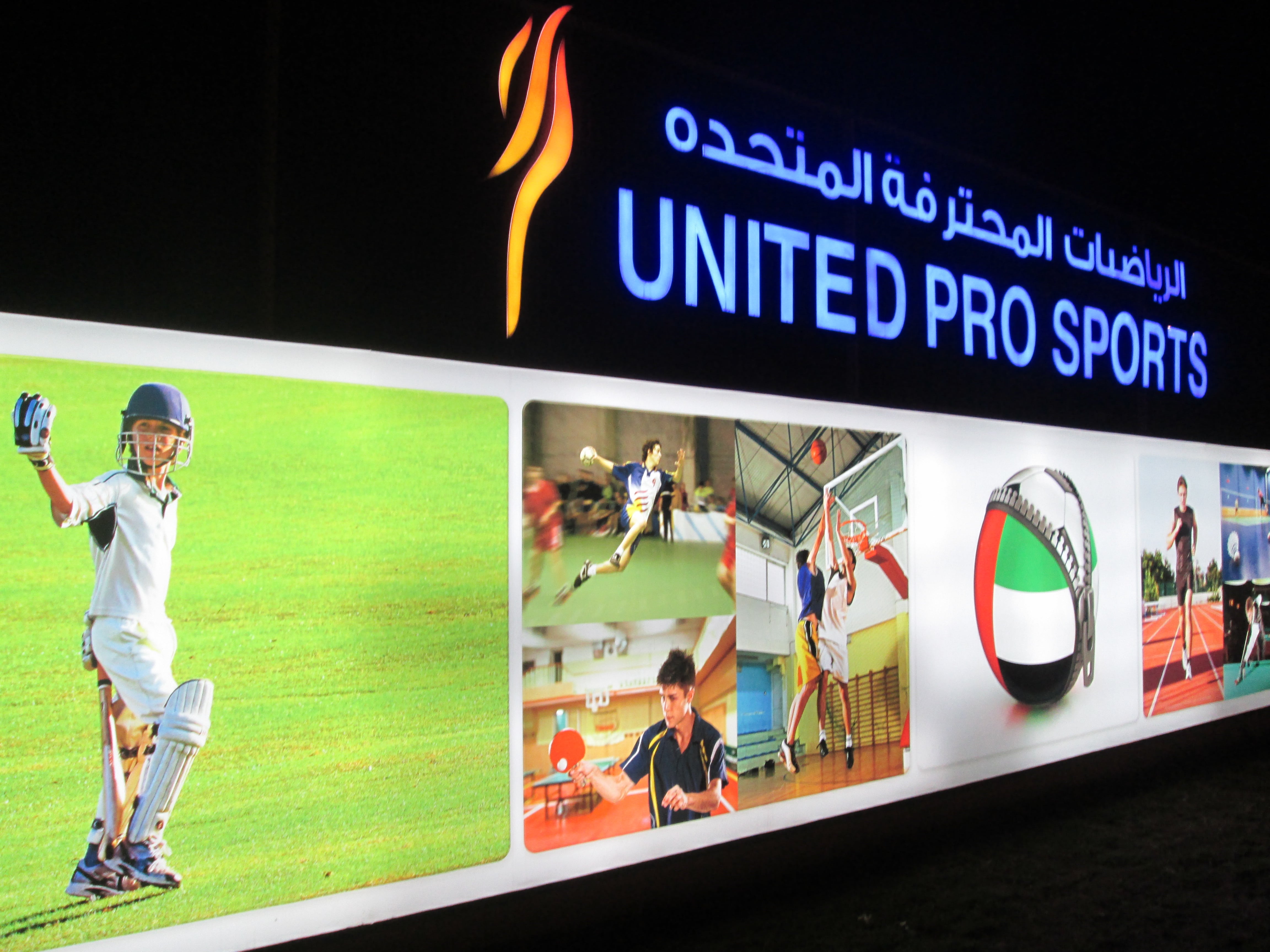 One of the best multi-sporting venues in the city, United Pro Sports has a variety of sports available for you: Cricket, Football, Badminton, Volleyball, Basketball and Table Tennis. They have other facilities like Cafeteria, parking, Change rooms and Washrooms. You can book the cricket pitch for AED 450 and the cricket nets for AED 75 for 30 mins.
3) Body and Soul Health Club
Location: Al Jurf, Ajman
Timings: Open 24hrs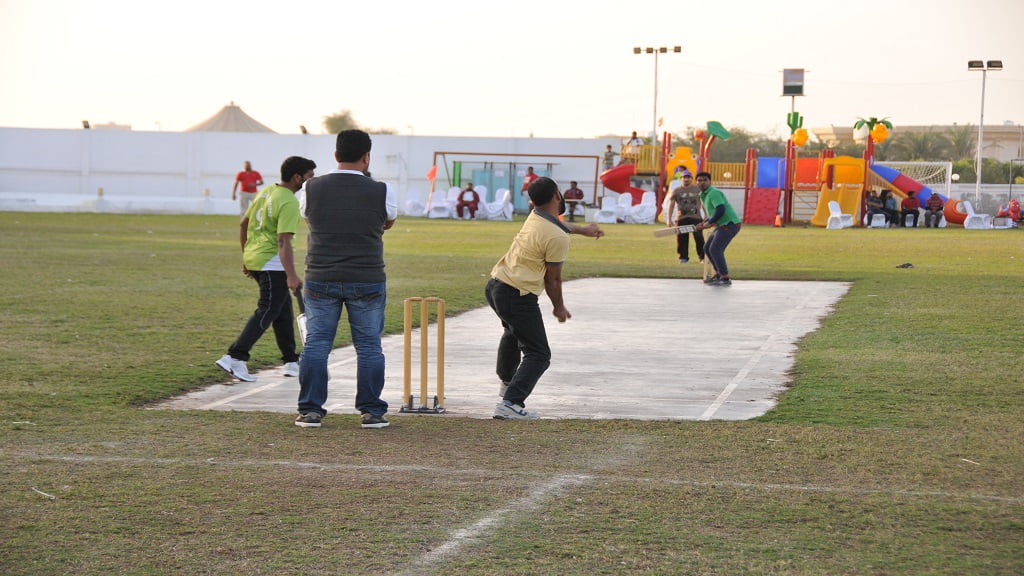 Whats better than a venue that is open 24 hours and incorporates fitness with sports. Football, Volleyball, Cricket, Basketball, Yoga, Dance or anything. Name it and you have it at this spot. This venue is located next to Gulf medical university. The entire Cricket ground can be booked for AED 600.
4) Young Talents Cricket Ajman
Location: Al Bahia, Ajman
Timings: 24 hours Available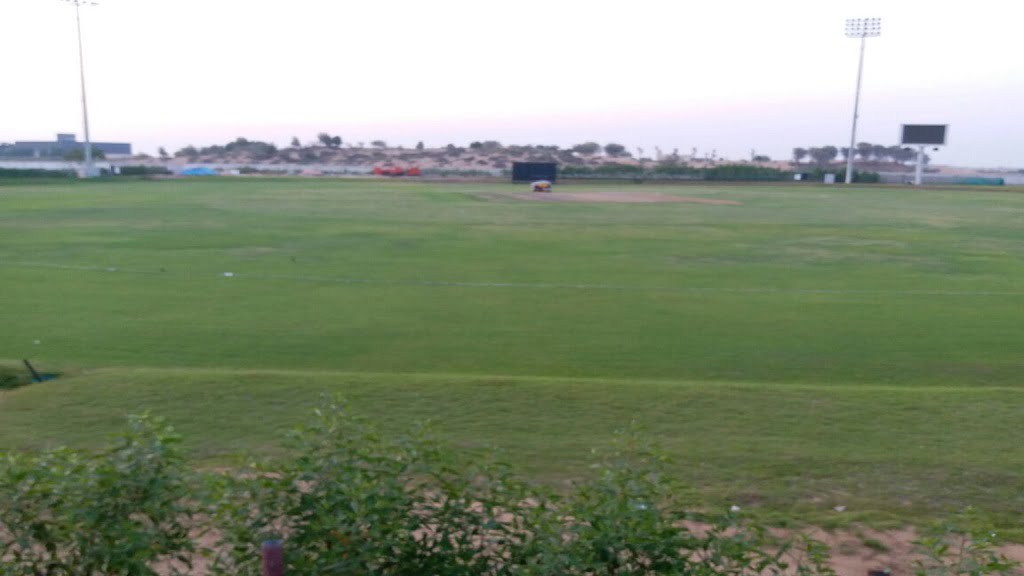 If you are looking for a conventional cricket ground, where you can play classic 11-a-side cricket, then this is where you gotta head to. They have also provided floodlights at the venue. The MCC ground can be booked for AED 2000 and the Eden Gardens ground can be booked for AED 2500. The cricket nets cost AED 125 per hour.
5) Young Talents Cricket Sharjah
Location: Al Batayeh
Timings: 24hours (All days)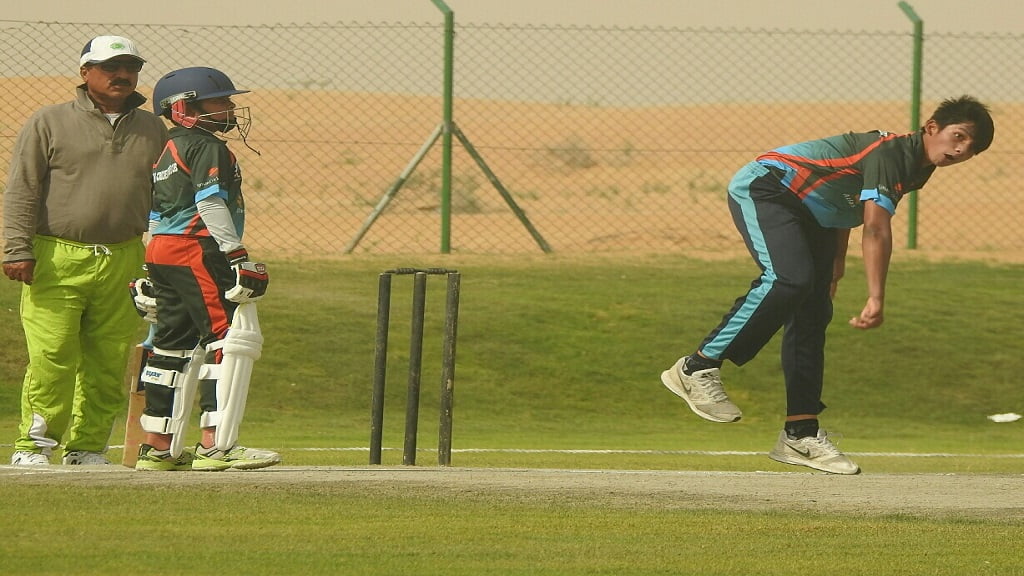 This ground is designed to suit all forms of cricket and it is open all throughout day and night. If you are planning on organizing matches, then this should be your best spot. The grass cricket ground can be booked for AED 2000 for a game.
6) Aktiv Nation
Location: Al Quoz
Timings: 6 AM to 12 AM (All Days)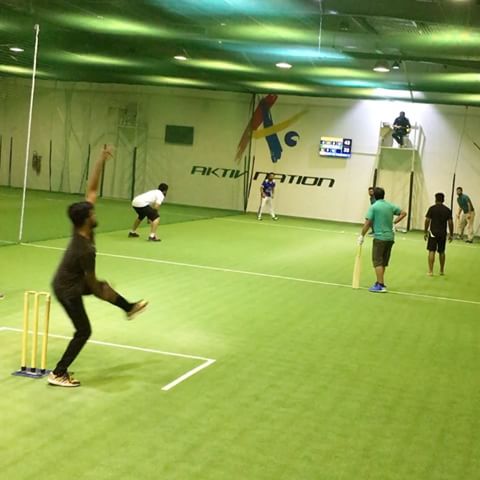 This multi-sport facility in Dubai has facilities for Street Cricket and Indoor Cricket. The Indoor cricket pitch costs AED 250. The 8 overs court costs AED 350 and the Street cricket pitch costs AED 250.
You can book all these sports venues on the Playo website or you can download the Playo app. Check out the other sports venues in Dubai as well.