Why talk about tennis grass court? The surface on which you play Tennis can determine the type of game you play. On clay, you may play average, but it is possible that on grass you play way better. Hence the surface of court plays a big role.
Grass court is where the game was originally played on. But now it is hard to find grass courts easily as grass courts are very high maintenance and take a lot of effort to maintain.
Even the pros do not get to play tournaments on grass much. With the exception of tournaments like the Wimbledon, most other tournaments are played on other surfaces.
But what are the advantages and disadvantages of grass courts?
Find out the pros and cons of tennis grass court below: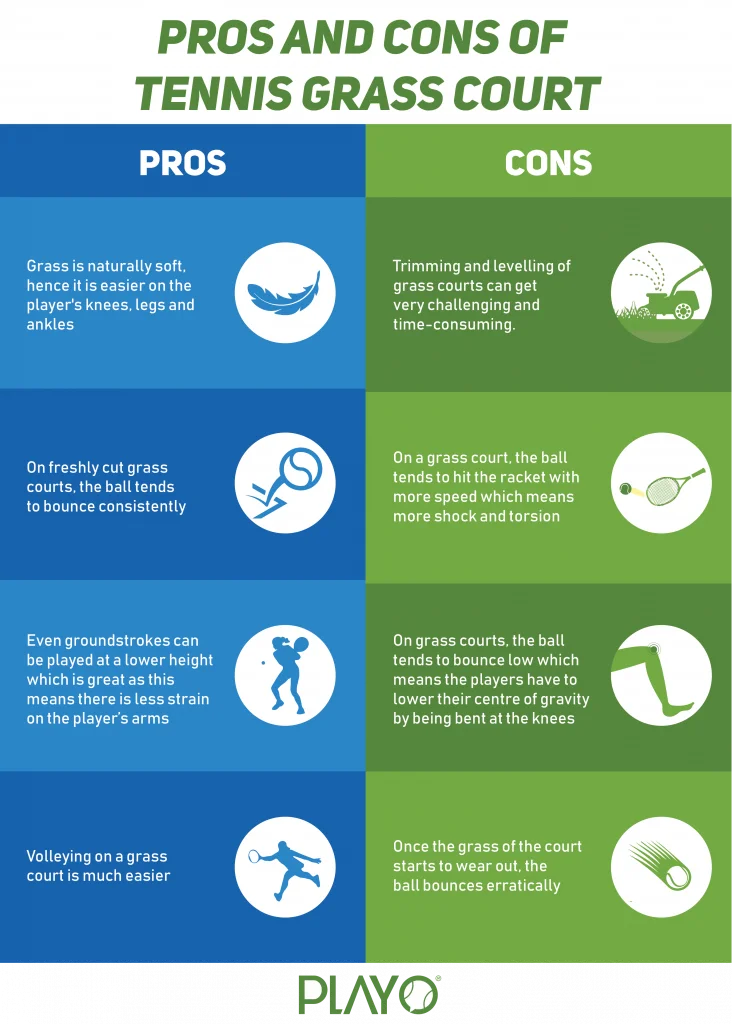 READ MORE BLOGS or FOLLOW US ON INSTAGRAM!