Actor-producer John Abraham has been involved with several sporting activities, including Marathons and Football, for the past several years. He also owns an Indian Super League Football team called North East United FC. Although other actors are associated with multiple sports, he wants to focus only on Indian Football. He clarifies that, at this point, he isn't looking at any other sports.
For the uninitiated wondering who he is, John Abraham, is an Indian film actor, producer and a former model who has appeared in Bollywood blockbusters like Jism, Dhoom, Zinda, Taxi No. 9211, Dostana, New York, Force, Force 2, Housefull 2, Race 2, Madras Cafe, Welcome Back, Dishoom, thus establishing himself as a commercially successful actor of India cinema.
He has produced critically acclaimed films like Vicky Donor, Madras Cafe, under his production franchise John Abraham Entertainment. His athletic and muscular physique has contributed to his status as one of the most influential sex symbols in Bollywood.
John Abraham doesn't hate cricket…
When the media asked John Abraham the obligatory question about owning a Football team but not showing any interest in cricket, India's No.1 sport, he was quick to clarify that he holds nothing against cricket other than its own popularity.
Cricket, for starters, has outpriced itself. The game has reached a saturation point [in India]. I don't know if anyone should go there (buy a cricket team). Maybe I will think about it (buying another sports team) if an interesting offer comes up. But, right now, it's all about Football for me.

I played Cricket, too. And I enjoyed it. But I just loved Football more. Look, Football is a more active sport. On an average, a player runs about 9 km every game. It's amazing to just run around. In school, I was one of those students who would be covered with mud after the lunch break. Cricket never caught my fancy. It's always been Football. And today, I am realizing my dream through whatever little I am doing in Football.
But how did he get so strongly hitched to Football in a country full of youngsters who looked up to the likes of Sunil Gavaskar, Mohammed Azaruddin, Kapil Dev and Ravi Shastri.
Childhood dreams…
I have been a Football lover since childhood. I was barely 10 when I watched the World Cup in 1982. That's the year Paolo Rossi did the star turn as Italy were crowned champions. My dad made sure I watched Football. I just got hooked onto the sport. Thereon, I watched Mexico 1986, Italia 1990… I have been following the World Cup for practically ever. And in 2006, I went to Berlin to watch the final between Italy and France.

I captained the Football team in school and college, and played 'A' Division Football. In fact, my coach John Alphonso still maintains that I could have played for the country. But, then, I had to choose between education and sport.
The 42-year-old is as Football-obsessed as they come. In his younger days he played professionally in the Indian A-Division, as a centre-forward, and he was on course to represent the India national team when his life reached a crossroads.
I had to decide whether to pursue an educational career or play Football," Abraham says. "There was no money in sport back then. I chose the educational path and I did my MBA. I became a model after that. Can you believe? Everybody expects models to be walking around like Zoolanders but, fortunately for me, I was educated.
He will be starring in the film 1911, a movie based on the inspirational story of late Indian Footballer Sibdas Bhaduri, who captained Mohun Bagan in the historic 1911 IFA Shield final, when they defeated the East Yorkshire Regiment to become the maiden Asian team to emerge victorious in the competition.
The film is an opportunity for John to live out his deepest Football fantasies.
I had dreams of playing in the World Cup. That was my level of obsession. I grew up imagining myself do that bicycle-kick made famous by Pele. I used to tell myself that I must score the winning goal in that fashion. But of course, in my dream, there was no country. It was just me up against the world.

Today, I love watching players like Wayne Rooney (England), Thomas Müller and Mesut Özil (Germany), Eden Hazard (Belgium), Andrés Iniesta (Spain) and Paul Pogba (France).
John also loves club Football and spoke about his favorite club teams and why he fixated on them.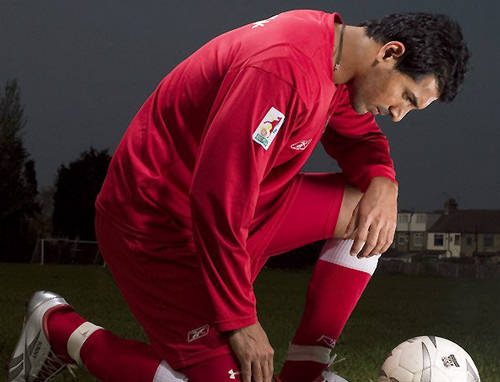 I like Barcelona and Liverpool. Another club I really support is Celtic FC. People in India don't watch the Scottish Premier League, but we must know that a fabled player called Mohammad Salim played for Celtic FC way back in 1936. Given that the school I went to was established by Scottish missionaries, I was always fascinated by the history of Celtic FC.
Check out: The Journey Of The Underprivileged Kids From Sparky Football To Mumbai For the National Slum Soccer Championship
Where owning a Football team factors in…
It is fair to say that Abraham has it all and any regrets must surely be thin on the ground. For a moment, however, he feels a pang.
If I was at that age again and I was given the same choice today between football and education, I probably would have chosen the Indian Super League
John hopes to ensure that the shackles of earning a decent livelihood doesn't drive talented kids from Football and believes the ISL has the potential to bring change.
Look at the way FIFA has given India the right to host the Under-17 World Cup in 2017. It's not like we fought for it. We are also set to host thge Under-20 World Cup in 2019. And I am told the FIFA Club World Cup may happen in India. Imagine the kind of players that will fly down to India for that event. You will have the I-League champions take on the UEFA Champions League winners! It's a great opportunity. Indian football is on the cusp of development. Even this World Cup will help us generate interest in Football.

All the young players of the all the ISL teams had a dream of playing with international players and they are excited to be playing alongside them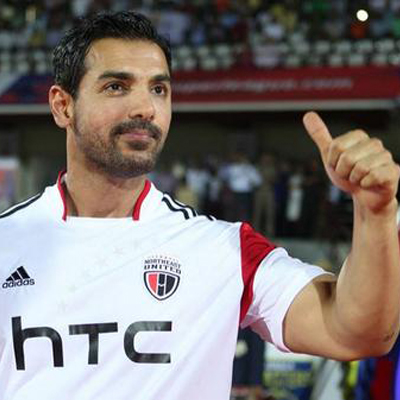 To meet the ambitious goal of overhauling the Football scenario in India, John outlines the importance of an Indian football star that can pull crowds towards the game.
If Indian players play in overseas clubs, than we will have international stars like Mahendra Singh Dhoni or Sachin Tendulkar. It is our dream that from India we create a Football unit
In essence, he wants to give the younger generation an opportunity he was denied due to the practicality of loving a sport that isn't famous in your country.
Thank for all you're doing to promote football John! We wish you good luck in your endeavors to bring football to India's masses!
Also read: It is better to support a club Inland than to support a club in England, says Bengaluru FC evangelist Karan
The views and opinions expressed in this article are those of the author and do not necessarily reflect the views of our Company, partners and other organizations. While any information provided on our blog is true to the best of our knowledge, we do not guarantee the veracity, reliability or completeness of the information presented. Any advice or opinion is purely for information purposes and should not be construed as an alternative to professional advice.
Comments
comments