Rafael Nadal wins the 2022 Australian Open
First player to win 21 Grand Slam titles, breaking the shackles shared with other greats like Roger Federer and Novak Djokovic!
After winning the first point of the match, Nadal went on to drop the first two sets, 2-6, 6-7. In the third set, from trailing at 1-4, Rafa in vintage comeback mode went on to take the set to a tiebreaker. He eventually won the breaker, 7-5.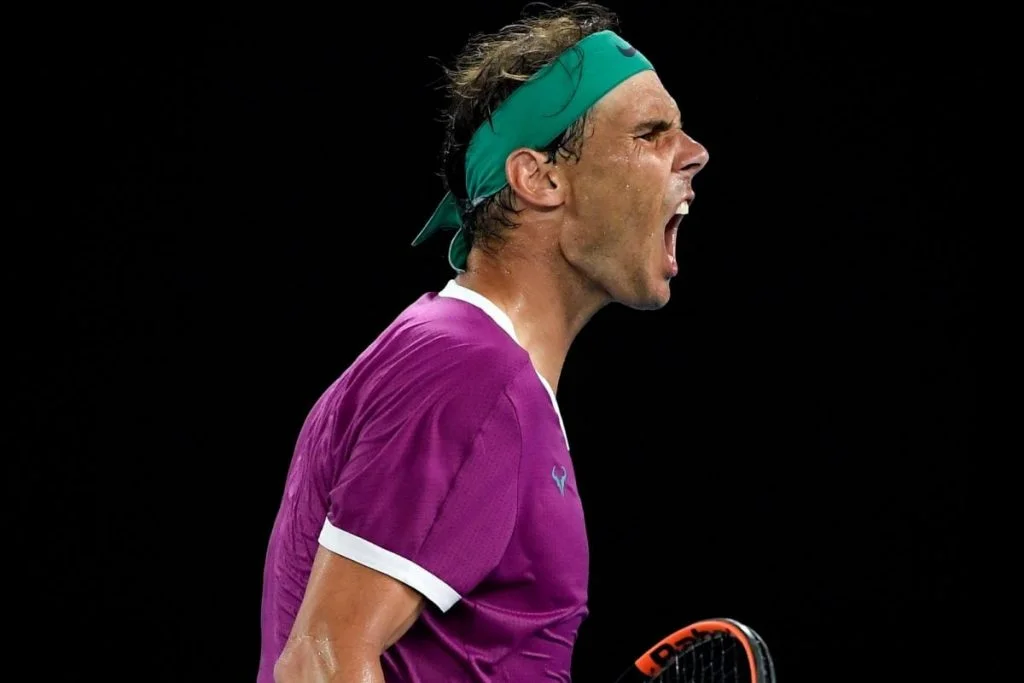 "The Scintillating Spaniard" grabbed the fourth set with a 170 kmph rocket ace, showcasing magical moves at the AO final!
After 324 minutes (5 hours and 24 minutes!) of intense battle, Nadal won the finals, emphatically grabbing the last set! A dream come true moment for not just Nadal fans but for the overall tennis fraternity!
The victory marked the 21st grand slam victory for Rafa. This made him break the dead-end of 20 grand slam victories, which he shared with Roger Federer and Novak Djokovic!
And tennis fans, behold! Next up is the French Open and if there is anything a follower of the 'Big Four' knows for sure, it is Rafa's clay dominance! With the recent Djokovic vaccination fiasco, the chances are high that he may lose the chance to play. This also plays in favour of Rafa's 22nd title, considering the Djoker alone has conquered the Spaniard on clay, twice!
Download the app now!