Approximately 200 million people play badminton worldwide, making it the world's fifth most popular sport (though some insist that badminton is actually likely to be the world's second most popular sport, bested only by soccer).
Badminton is celebrated as the world's 'fastest racquet sport' (though table tennis fans might justly protest that label), one requiring considerable agility, reflexes, and aerobic capacity. The fastest recorded shuttlecock traveled considerably faster than the fastest recorded tennis ball, and professional badminton players run twice as far as tennis players over the course of a match, despite their smaller court.
And badminton fans are no lesser enthusiasts than any other fan of racket sport (looking at you, tennis fans…) as we're about to see.
#5 – Only the Biggest Fans Wear Shuttlecock Hats
This picture comes from the Li-Ning BWF World Badminton Championships in Copenhagen. This kid wearing a giant shuttlecock is "a badminton boy welcoming the players to the Opening Ceremony." Only true fans' questions will be "where can I get one and how much?"
#4 – Gasps in the middle of a looong rally…
Badminton is a game not just of brute strength, but of anticipation and cunning. 'Deception' is a critical technique in badminton; since a shuttlecock decelerates much faster than a tennis ball, there are greater opportunities for throwing one's opponent off rhythm and for manipulating the shuttle's spin and direction. And don't fans just love an unexpected drop-shot.
#3 – Singing and Flag Waving: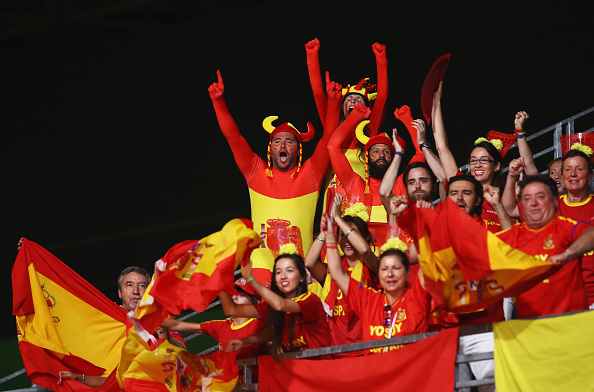 Just look at those guys! Cheering is something fans of any sport fan would feel right at home with. Badminton is notorious for its long and riveting rallies that bring out many a gasp and cheer from intoxicated fans, excited out of their minds. Oh and the songs that are so out of tune… they might make you go deaf, chromatically speaking of course…
#2 – BOOOOOOOOOOOOOOOOing
Isn't football supposed to be the biggest sport in the world? If footy fans can streak into the fields, what's a little badminton booing in that context, right?
Regardless of common decency concerns, fans love to get in the faces of the players they're not particularly fond of, and is generally an accepted practice in the diverse world of badminton.
#1 – Flag waving and face painting national flags…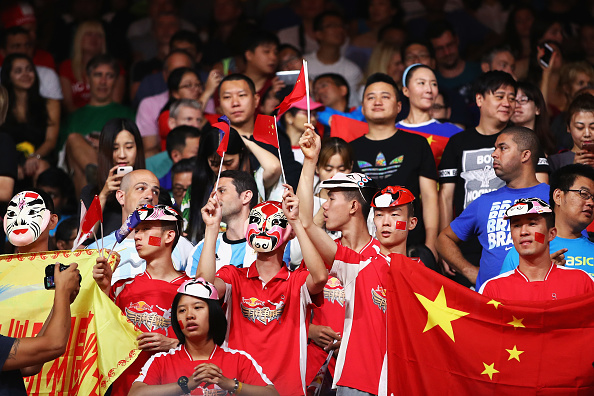 Nothing can make a Badminton fan feel more patriotic than showing off their nations colours. Waving the national flag is a nice way to go about it but why settle for that, when you can get a little face colouring, albeit temporary. It certainly beats masks for originality, right?
You might also like: 7 Crazy Sports Rules In Play
The views and opinions expressed in this article are those of the author and do not necessarily reflect the views of our Company, partners and other organizations. While any information provided on our blog is true to the best of our knowledge, we do not guarantee the veracity, reliability or completeness of the information presented. Any advice or opinion is purely for information purposes and should not be construed as an alternative to professional advice.
Comments
comments