If you are in Bengaluru and you've checked Playo for badminton matches hosted around Indiranagar at night, chances are you have definitely seen multiple activities hosted by a certain 'RRR', a badminton group.
This is the story of the group, their journey and the man behind the most active badminton groups in the city!
The Welcome to the Club!Â
Bengaluru's Citi Nest Sports Centre is where the local-famous badminton group on Playo, RRR, calls home. Upon reaching the centre, I was asked where I was heading by the security.
Clearly my attire didn't give anyone the impression that I was going there to play. And the building houses various other businesses.
Naturally, upon telling the venue name, the security asked me if I had a booking. 'Veeresh?' I said hesitantly.
The security didn't even have to check, his frown turned to a smile very quickly. 'Ah, Triple R,' he said, acknowledging my credibility.
It surely went on to show how involved the group is with the entire space and it made my trip to the court a lot smoother.Â
Upon climbing the stairs of the venue, I could hear the non-marking shoes squeak against the wooden flooring coupled with sudden outbursts of joy or loss.
All 4 courts of the venue were filled with players of various skill levels, giving it their all, completely immersed in their own matches.
I guess that's one thing about the group members; not one person seemed to have noticed my arrival despite carrying a tripod and other shooting paraphernalia.
Thankfully, Veeresh, the founder and manager of RRR, was off the court waiting for his next game. He told me that I can set up anywhere, and as soon as I did, he sent one player after the other, all like clockwork.
In fact, that's what stands out about this club. Every member that I spoke to unanimously said one thing – that the games are so well managed, all by Veeresh.
'I started playing with RRR a year ago,' says Ayush who moved to Bangalore two years back. 'There is already a system in place here. We just inform Veeresh if we are coming for the game and all we have to do is show up!'Â
The Advent of RRR
Veeresh, a highway engineer by profession, plays Badminton every day that he couldn't even imagine a life without it.
And this is what he instills in the other players as well. Every single Playoholic there was in their element, just ending their long days on the court like they always always do, every single day.
Veeresh has always been someone who enjoyed sweating it out on the court. However, in Bengaluru, sometimes it can prove hard to come across available courts.
'That's when people turn to local badminton groups,' says Veeresh. 'But most often than not, these groups charge very high rates.'
The unfair amounts struck him with the idea. 'I thought, why can't we start our own group and charge less than all the other groups?'Â
He says it was never a business model, unlike the other clubs. RRR charges ₹10 more than the actual payable amount per person. The extra money collected is the prize that the winning team will get!
'We are the only badminton group in Bangalore that hosts daily tournaments. This ensures the players are on court with a more competitive mindset, making each game better than the last,' Veeresh smiles.
Ever since its inception, the group has played almost every day for two years, with new players discovering the group on a regular basis.
RRR Members' Testimonials
'I joined a year back because I was gaining weight. From a purely fitness angle, it went on to be the best part of my days. Now I can't imagine a day without playing. It's part of my routine,' says Madhav, a software engineer who's been ending all weekdays with exhilarating matches.
'The best thing about Veeresh is that he manages well. All of us here really appreciate the efforts he puts in. We don't just have an amazing group manager, but a close friend as well.'
Rohit, a long time badminton player who joined RRR after moving to Indiranagar, says the same thing. 'I used to play with my friends in Marathahalli, but after moving here, playing with RRR has been so convenient. Throughout the week, Veeresh ensures there's some game or the other happening.'
Almost everyone at the court had played with RRR at least once before. With positive experiences all around, they keep coming back here.
'Players who come here are always happy, because we group partners and opponents based on their skill level. This is where Playo comes in as an integral part of our group. It's the ratings here that help us decide who plays with (or against) who,' Veeresh says while sending various rested players to different courts.Â
'In case there's a cancellation or rescheduling happening, it's a lot more convenient to do it through the app than with the venue directly.'
Ayush started playing with RRR just to have some fun. But the physical exertion the game demands has transpired the games to be his (only) fitness activity. 'I've never been to a gym, nor do I think I ever will. I have so much fun here, and I have made a lot of friends as well.'
From Then Till Now
'Since we started, the price of the shuttlecocks has gone from ₹950 to ₹1150,' says Veeresh. 'But we still charge the players the same amount we did 2 years back. We care only about the game.'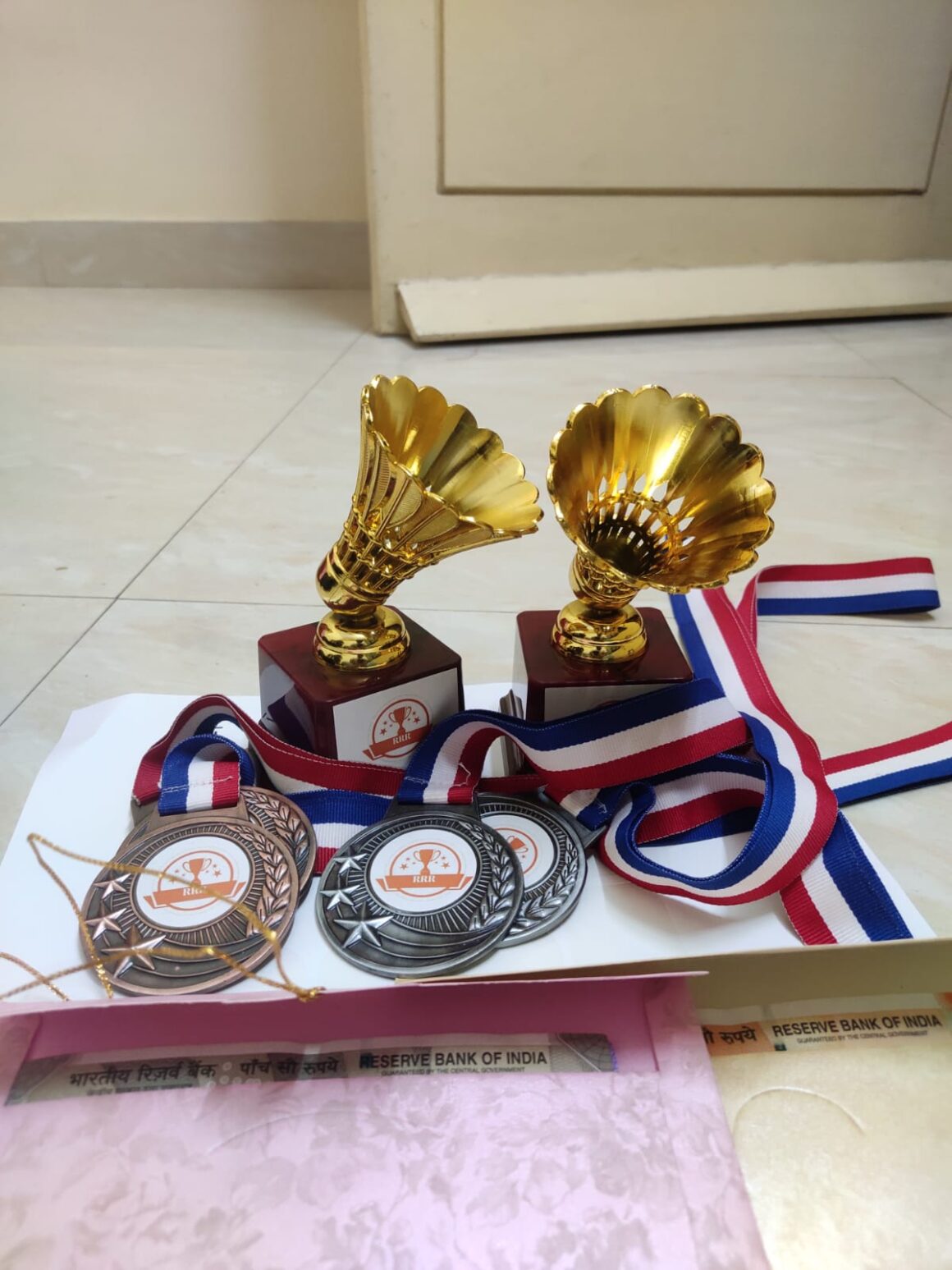 The group has also been hosting full fledged tournaments every 3 months. The winner of the tournament will receive the Most Valuable Player of RRR title. 'Here at RRR, there are always things to look forward to,' Veeresh laughs.
With matches happening everyday at Citi Nest from 10PM and over 350 active members, RRR is definitely one of the hottest badminton groups in town. We wish them the very best of luck for their growth and the tournaments they have planned for the future.
FOLLOW US ON INSTAGRAM FOR SPORTS MEMES AND TIPS!