Volleyball is a team sport, where there are two teams and each team has six players. To understand the game further, let us take a look at the dimensions of the court.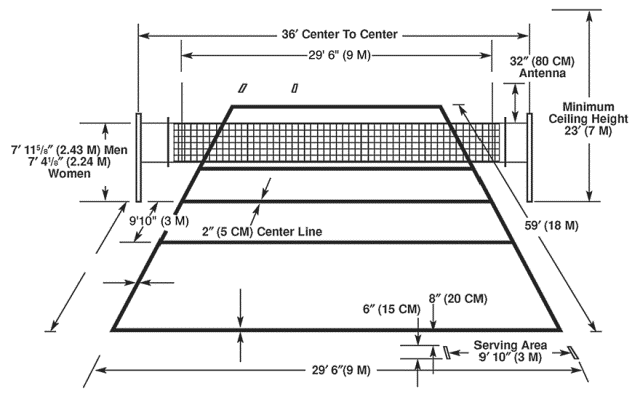 The Dimensions are:
Court: 18 meters long and 9 meters wide
Centre: 9 m × 9 m halves by a one-meter
Top of the net: 2.43 meters
Centre line: 5 meters
Serving Arena: 3 meters
The views and opinions expressed in this article are those of the author and do not necessarily reflect the views of our Company, partners and other organizations. While any information provided on our blog is true to the best of our knowledge, we do not guarantee the veracity, reliability or completeness of the information presented. Any advice or opinion is purely for information purposes and should not be construed as an alternative to professional advice.
Comments
comments