Volleyball is a team sport, where there are two teams and each team has six players. To understand the game further, let us take a look at the size of the volleyball court.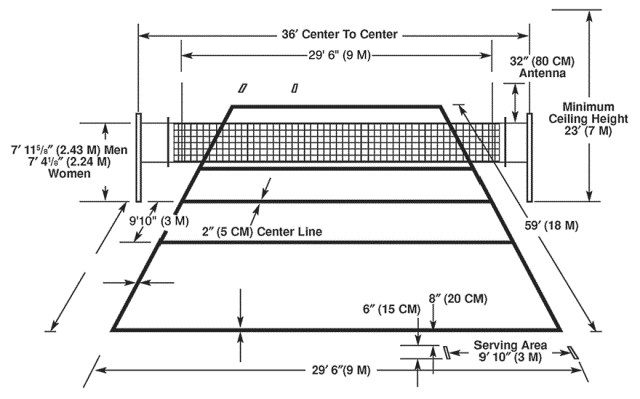 The Size of a Volleyball Court is:
Court: 18 meters long and 9 meters wide
Centre: 9 m × 9 m halves by a one-meter
Top of the net: 2.43 meters
Centre line: 5 meters
Serving Arena: 3 meters
While playing beach volleyball, note that the markings are slightly different from that of a conventional court.
READ MORE BLOGS OR FOLLOW US ON INSTAGRAM!