Prakash Padukone, India's badminton supremo! #HumansOfPlayo
Wembley Stadium, 1980, the final few moments of the All England Men's Singles Final are unfolding. On the main stage, the 24-year-old Prakash Padukone is dominating Liem Swie King, the defending All England Champion!

"13-10"

"That beautiful control once again!"

"14 Match Point – 10"

"Beautiful control over the net there from Prakash Padukone… Such accuracy on his net shots!"

*crowd cheers relentlessly*

"To the winner and the champion for the first time at the 1980 John Player All England Men's Singles Championship, PRAKASH PADUKONE, from India!" These were the words of awe the commentator broadcasted, left stunned by Prakash's performance!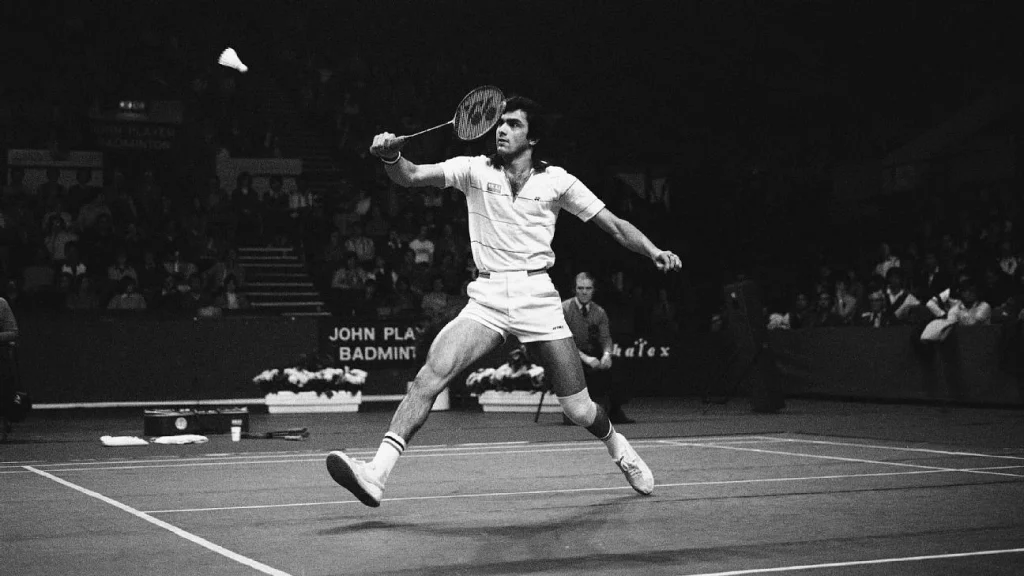 In the words of Sportstar(April 5, 1980), a publication by The Hindu, "A coup on the badminton court. A 'king' is dethroned. That is what happened when India's ace, Prakash Padukone clashed with Liem Swie King of Indonesia, considered the world's best, in the All England final."
Among the first and finest Indian athletes to achieve success in global Badminton, Prakash Padukone is an absolute legend who needs no introduction! In fact, it is hard to even imagine what Badminton in India would've been like, if not for him.
His achievements are in plenty and we couldn't be prouder of a fellow Indian. Prakash takes us down his mesmerising memory lane, paved with glory.
The Initiation
If one were to pose a question of how Badminton came to be inseparable from his life, the quick, short answer would be his idol, his father, Ramesh Padukone!
The proud son reminds us of the badminton scene back then, "There was no Badminton in Bangalore. My father was one of the initial secretaries at the then Mysore State Badminton Association(MSBA). He, later on, became the only qualified umpire from the state and the state team's manager as well. Those instances proved significant in me getting initiated into badminton."
After commenting on how he got exposed to the sport, Mr. Padukone tells us that he started playing the game casually, with his elder brother Pradeep. Never did it cross his mind that he would pick up the sport professionally! His father, being part of the MSBA, would host tournaments and play regularly. Prakash and Pradeep would tag along. That's how he started to fall in love with the sport.
It started just as a hobby, but led to World domination! The legend recollects his initial days, "I played my first tournament when I was 7! This was way back in '62. At the time, there weren't many age categories, senior and junior being the only two, above and below 18. This meant even if you were a 9-year-old, you might have to play against an 18-year-old."
"I still remember when I played my very first tournament at the Century Club and had to play against an 18-year-old. I never forgot his name, Gurudutt Rao. The loss was quite bad and I started crying because I wanted to win. But the organisers were so impressed by my game that they gave me the 'best loser's trophy'," he chuckles!
Mr. Padukone's determination to win was evident from that very young age. Even though he lost the debut match in his maiden tournament, he didn't give up and decided to chin up instead!
The Rise Of A Legend
Unlike today, there were no Badminton academies for Mr. Padukone to train. But to his luck, he had his father to guide him. His father, Ramesh, set a great foundation and taught him the basics of the sport.
Prakash worked hard and practiced regularly, yielding him great success over the years. He adds in a modest tone, "I think I was above average. I won my first Under-18 tournament as a 12-year-old. So it's been a gradual learning process and not an instant success. At the age of 15, I won five titles in the state championships. I think that is still a record. At 16, I bagged both the junior and senior national titles."
The latter is also a record in his name and can be presumed to remain so. An achievement unheard of, especially in today's competitive sphere. His journey continued to get better with time!
A little unknown fact about Mr. Padukone is that he won the senior national title 9 times in a row…! A near-impossible feat to achieve in this day and age. Also explains why Prakash rapidly rose in stature to become the legend that he is.
If you're curious to know how he made it possible, he would sheepishly grin and joke, "Well, maybe there was not enough competition at that time."
On a more serious note, Prakash would say, "I just worked hard and the willingness to do better and learn from my mistakes coupled with a few other factors champions need to have, dedication, focus, concentration, and analysing ability."
Unable to receive any formal training, everything he tried was a form of trial and error. He did get the opportunity to watch his seniors and analyse their style of playing, which he utilised very well.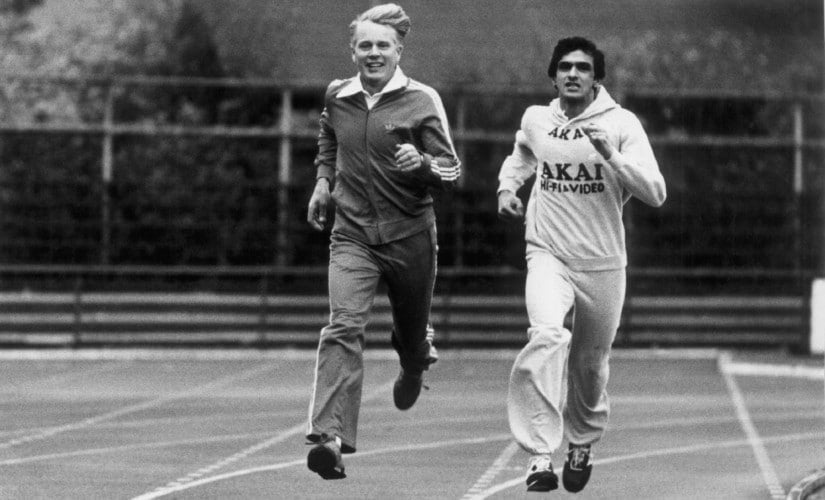 World Domination
Prakash Padukone started representing the country at a fairly young age. He represented India at the Thomas Cup before he turned 18. This was his initial exposure to international players.
He got an opportunity to observe how different players from all over the world played. He'd watch closely and try to incorporate those techniques he felt could improve his game.
The turning point of his career was just about to materialise and he would never have to look back again! It presented itself as an opportunity to train with Indonesians, to improve his international performance. The bank he was working for back then helped partially fund the six-week camp. A camp that led to massive changes in the Indian and Global Badminton scenario!
The Indonesian training story in his own words is a truly amazing one, "Just before the All England Championship, I had gone with Syed Modi to Indonesia and trained with their national team. That helped improve my fitness and physicality immensely. At the All England Open, I incidentally defeated the top Indonesian, Liem Swie King, in the final. The Indonesians never trained anyone outside the country since then!" says Prakash with a sly grin on his face!
During the Indonesian stint, he quickly realised what was lacking in his game and slowly started incorporating amendments. He understood the real importance of strength training and added that to his training regime.
Within six months of returning from the camp, he went on to win a medal at the Commonwealth Games, followed by a few other titles. The latter included the prestigious All England Championship title.
He continues, "In 1989 when I retired, I was 34. I had started playing at age 7. I represented India at the age of 16 and went on to play 18 years of international badminton. It is a physically demanding sport and it's not easy to go on for very long."
It is always hard for a player, especially one of such caliber, to hang up his boots and call it a day. Prakash Padukone made the tough decision but that didn't mean he was ready to step away from the sport just yet!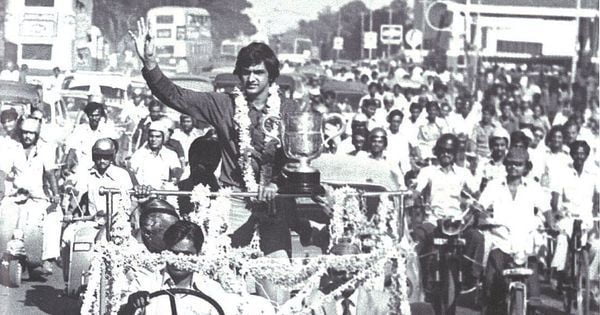 The Vision
Today, Prakash Padukone owns and runs one of the most successful Badminton Academies in India. He has two setups, one for the elite players and the other, for just about everyone else interested in the sport.
Mr. Padukone told us how resources were extremely limited back in his days. He didn't have access to a proper coach, academy, equipment, or training. The infrastructure was quite feeble.
Even though the Badminton scenario was pretty much non-existent when he started, he did see a glimmer of hope. He elaborated, "During my playing days, I saw a lot of talent, throughout the country. There were a lot of good players but the National Association was not doing anything to tap this talent. That's when I decided we should do something to provide them with a platform. I didn't want them to go through the same difficulties I had to face. That was an inspiration for me to start Prakash Padukone Badminton Academy(PPBA)."
By the time Prakash started his academy, he had made many alliances. Courtesy this, during the first 8-10 years, even though there were only a limited number of students, their entire program was sponsored.
As of now, close to 28 years of PPBA have passed. The program implemented is an excellence program, where the idea is to create champions. Prakash envisions bringing out the best from his students and helping them win as many medals, in global events. This very vision was the driving factor for him to start PPBA way back in 1994.
During his journey as a Badminton player, Prakash Padukone discovered a coaching area in need of dire help. "I realised in those days that players were all spread out and in different places. A couple of them in Mumbai, some players in Punjab, and some in Delhi. They never had the opportunity to get together and train. Neither did the National Federation nor did any other sports authority host any round-the-year camps. Meanwhile, most other badminton playing nations were training their athletes all around the year, funded by their national federations, be it Indonesia, Malaysia, Korea, Japan, or Thailand."
He noticed that since these teams from other Asian countries were training together all around the year, they had a certain advantage. In India, it wasn't the same. Just two weeks prior to major events, players would have the chance to get together and train. After that, everyone would have to return to their respective places.
This was one of the major reasons why India's performance couldn't match the others at the time. It was part of his vision to provide a setup for players from all over the country to come together and practice. And he did exactly that.
Fruition And Evolution
"I thought I'll start an academy and provide year-long camps, something that the federations were supposed to do. Since they didn't do it, I thought I would do it on my own, even getting sponsorship from the corporates. This was without depending on the government in any manner."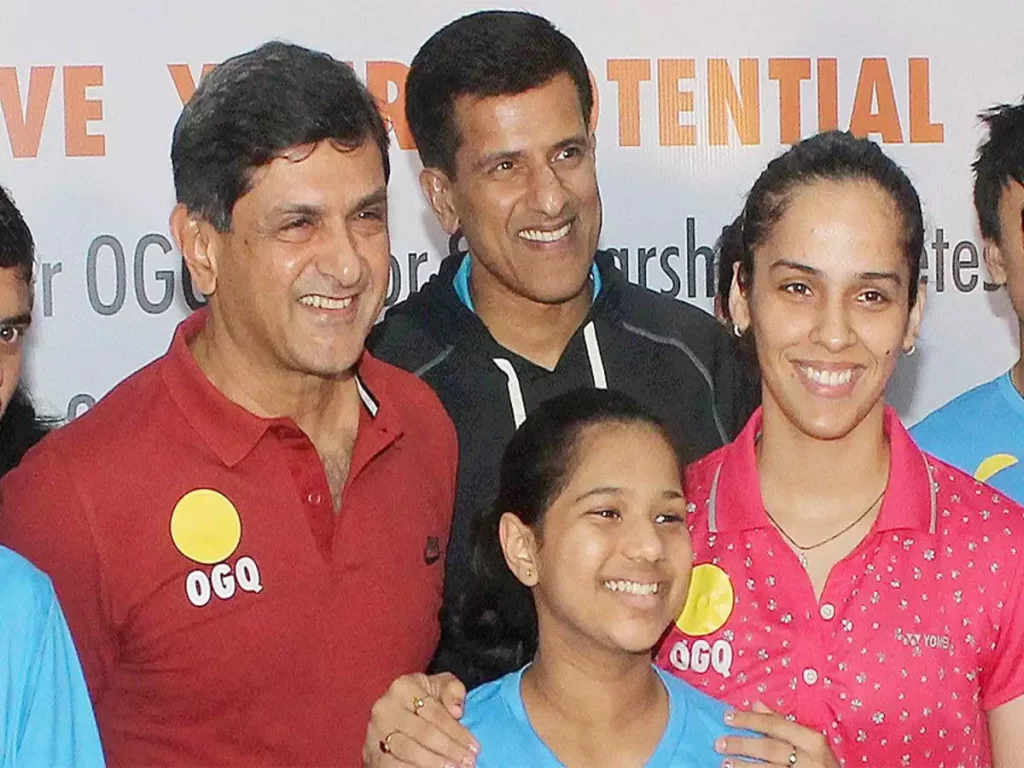 As a coach, Prakash Padukone has gradually worked his way up to eminence. Besides being a legend of Indian badminton, he ranks among the finest coaches from the country.
He started his coaching at the legendary court adjoining the Canara Union Hall, which had only three courts available. Three years later, he shifted to Karnataka Badminton Association, where he had five courts at disposal.
Prakash Padukone knew he needed more infrastructure to reach out to more. He eventually decided to become a part of Padukone-Dravid Centre for Sports Excellence. A facility with 10 courts where he provides training throughout the day to young and aspiring players.
He, along with Snooker legend Geet Sethi, are the master-brains behind Olympic Gold Quest, a non-profit foundation dedicated to generating Champions at the Olympic level! It doesn't end even here! Prakash went on to lay the foundation stone for Padukone Sports Management with a vision of 'Badminton For All'. Its mission is to popularise Badminton across the country, regardless of their ambitions with the game!
The Indian Government recognised his contribution to sports and honoured him with the Arjuna Award in 1972 and Padma Shri, the fourth highest civilian award in India, in 1982. What an incredible journey; from an excellent player to a coach par excellence, from 'best loser's trophy' to world domination, a story as unique as his amazing demeanour.
Let's wish this absolute legend great success and joy with all his current and future endeavours! Three loud cheers to the supremo of Indian Badminton, Prakash Padukone!