Looking for a golf guide? Whether you are going to one of the four major golf championships or another popular golf tournament, you need to know what to wear and what you are allowed to bring. Each tournament may vary on specific regulations, but there are some basic rules to follow.
In general, attire should be modest and sensible. What you bring in the gates should not distract the players or take away from the experience of fellow spectators. At a major golf tournament, you may be asked to leave if you do not follow the rules. Keep in mind that you are a guest, albeit a paying one!
The Four Major Golf Championships:
The Masters
The PGA Championship
The US Open
The British Open
Women:
Women love to dress up for special occasions, and big golf tournaments are no exception. Golf is a civilized sport, and the atmosphere is quite reserved. Spectator attire should reflect this by being modest and tasteful. At the same time, you need to dress comfortably.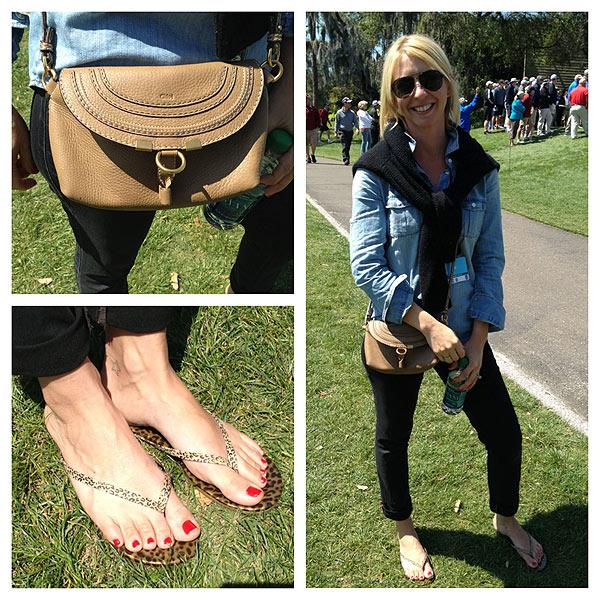 You should avoid wearing clothes that are tight-fitting, low-cut, brightly colored, or skimpy. Classic styles work best and can be spruced up with some fashionable accessories. When I went to the 2012 PGA Championship, I added a chunky blue necklace and a matching small purse with long straps to jazz up my simple shorts and short-sleeved shirt outfit.
Since guests will walk a lot through grass, sand, and sometimes mud to view the golf players, comfortable shoes are a must. A sturdy pair of sandals or some cute tennis shoes or flats is perfect. Do not wear heels or flip-flops. Keep in mind that heavy makeup does not do well for outdoor events, especially in very warm weather. Use sunscreen and a light layer of makeup for a fresh look. A wide-rimmed hat or visor will keep the sun off your face.
Men:
Like women, men should avoid overly casual clothes such as tee shirts, tank tops, jeans, and cut-offs. A classic outfit for the male spectator would be a nice pair of shorts or khakis and a golf shirt. Another option is a button-down oxford shirt, long- or short-sleeved.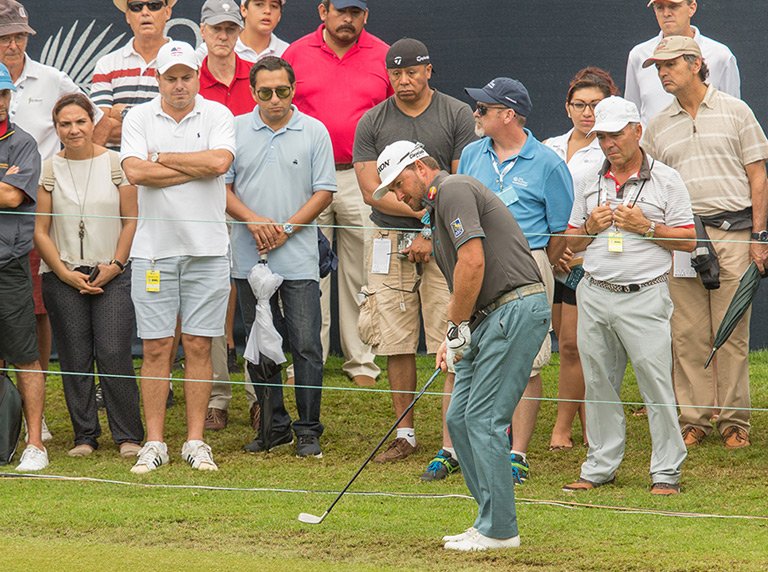 Here are some tips:
1.Wear neutral colors and nothing flashy.
2.Solid colors look better than loud stripes or prints.
3.Tuck in your shirt and wear a belt.
4.Don't advertise your favorite sports team on your shirt or hat.
5.Resist the temptation to wear your golf spikes.
What to Bring:
Since you will be walking around the golf course most of the day, you don't want to lug around a bunch of items. If you are allowed to bring in a bag, a backpack with shoulder straps would be easy to carry. Many people had these at the 2012 PGA tournament on Kiawah Island.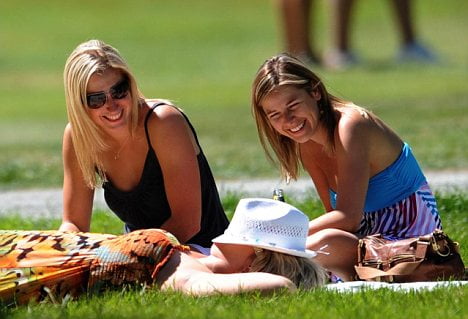 You may be surprised to know that children are welcomed at the major golf tournaments. That said, running and rambunctious behavior is not allowed so you will have to supervise young children.
These are some other items you may want to bring along:
Sunscreen
Sunglasses
Bug spray
Rain poncho
Umbrella
Binoculars
Camera (only on practice rounds for major tournaments)
Cell phone (on silent or vibrate)
Small portable folding chair
Money for parking, refreshments, and souvenirs
Also, plastic rain ponchos are a great investment. They are lightweight and easy to carry in your pocket or bag. An umbrella is more burdensome to carry and must be closed when the game is in play if you're in the stands.
What Not to Bring:
Now that you know what you should bring, here are some things you should leave at home: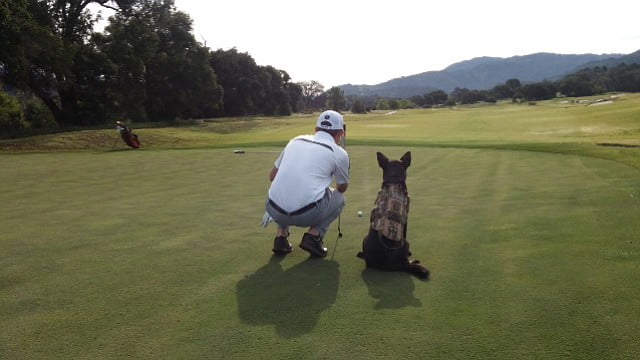 Infants and toddlers
Pets
Coolers
Alcohol
Weapons
Large chairs with wide armrests
Signs
Radios
Video cameras
FOLLOW US ON INSTAGRAM!