Nothing beats breaking sweat trekking up the mountains. Whether you want a multiple day trek or a short hike, there are some trekking essentials that you can't fail to carry.
Sure, we've all hiked without any equipment and we've made it back just fine, save a few scratches. But remember, the steeper the trek, the riskier it is going to get. And while you navigate through slippery rocks and thorny bushes, isn't it best to be equipped with whatever might help you?
We have here, all the things that you'll need before you embark on your trekking journey, whether it's the Everest base camp trek or a quick hike up the hills in the outskirts of your city.
9. Water Bottle
This is probably not what you expected to see on top of the list, but I think we can all agree it's the one thing you shouldn't forget.
Trekking can be extremely exhausting, especially if you're not a seasoned trekker or someone who doesn't always engage with physically tiring activities. It is better to be able to quench your thirst when the need arises than pant all the way to the nearest stream.
Having a water bottle also means you can fill it up when you come across a water body. Being hydrated makes the overall experience smoother and a lot more enjoyable. So stay hydrated, folks.
8. Trekking Pole
Trekking poles give you a better grip on the rocky paths that you'll be taking. This reduces the chances of you slipping and hurting yourself. The poles, apart from offering good stability, also take away some of the pressure on your knees.Â
There are several poles on the market. It is always best to find a reliable one even if you have to pay a bit extra. The higher quality ones even come with springs that absorb shock to reduce impact. These are some of the advantages of using a pole while you backpack.
7. Energy Bars
As a tiring activity, it is always good to boost your energy from time to time. Protein bars give you quick bursts of energy to ensure you reach the destination and back without feeling famished.
Being light, they won't take a lot of space in your bag nor your stomach. Carrying fluids with electrolytes is also highly recommended.
6. Trekking Shoes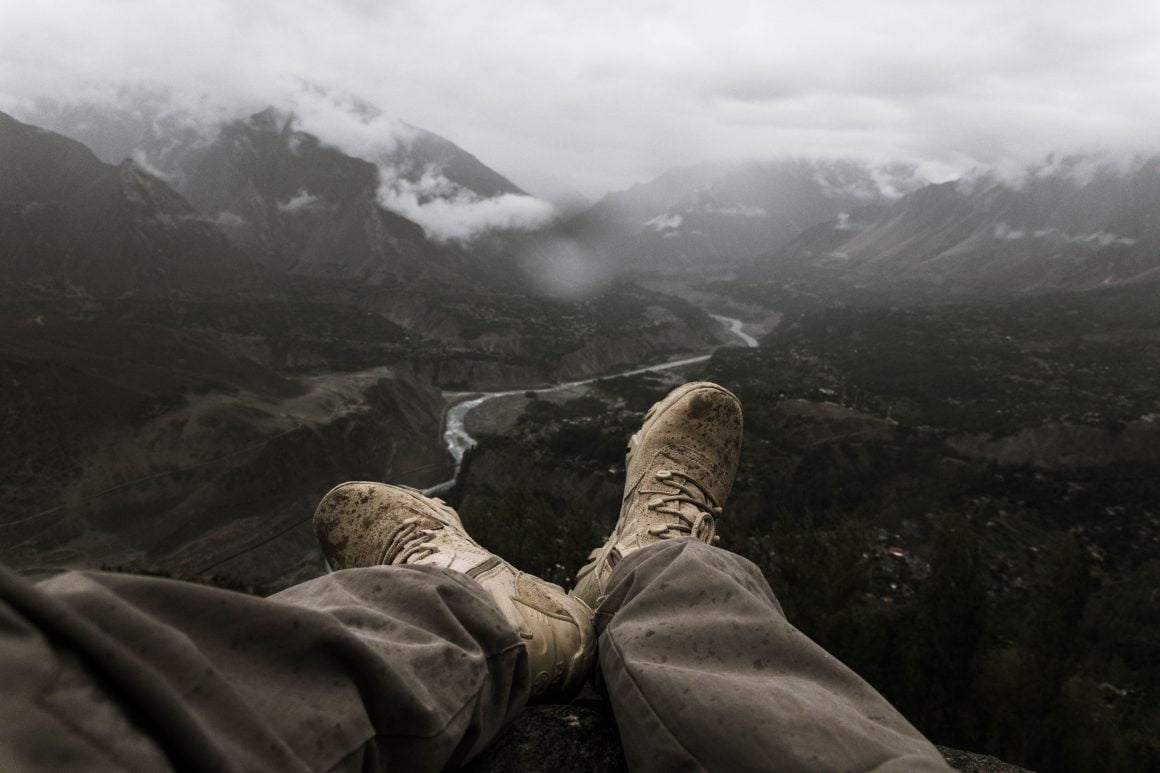 Many beginners make the mistake of neglecting the right footwear. It's common to find people wearing casual shoes or worst case, even chappals for small hikes. With footwear that's not made for trekking, you can be assured that it will tear apart in no time.
It will be worse if your footwear tears apart mid trek, which is exactly why trekking shoes are built to last and endure any challenges that might come your way. The also provide good grip on slippery slopes unlike chappals, obviously!
5. Headlamp
Imagine you went for a quick hike, but ended up spending way too much time at the top of the hill. Now you're climbing down but it's getting dark and the sky looks like it's ready to pour down on you. Wouldn't you agree it is better to see what's ahead of you than to find out up close.
A headlamp or a torch is necessary if you're going to trek for multiple days or if you'll have to navigate through forests after sunset. While phones have flashlights on them, taking it out increases the chance of damaging the device. Whereas, a headlamp made for trekkers will keep your hands free and show you the way better.
4. First-aid Kit
If you're about to trek, be prepared to endure cuts and bruises. It is also imperative that you don't feel sick mid-trek. This can spoil the whole experience for you and everyone around you. So carry all the basic first-aid supplies and anything else you think you might need.
3. Tent
If you're camping overnight, make sure you get a tent.Tents put an enclosure around you and keep you warm. Further, ensuring that you're well rested will have you energized and ready to trek higher and more challenging grounds.
While sleeping bags are an alternative, you would still be exposed to animals and insects that may wish to surprise you at night.
2. RaincoatÂ
Raincoats or hats are necessary, especially if you're trekking during monsoons. Even otherwise, it is best to be prepared to combat the challenges nature might throw at you. Ideally, you wouldn't want to fall ill during or after the trek. So ideally, you should be carrying one.
1. Backpack
This, of course, goes without saying. In fact, this might be one of the most important trekking essentials there is. If you're planning to carry half the things mentioned in this blog, you'll need a backpack. Trekking backpacks are usually waterproof and will be ergonomical in its design to ensure maximum comfort and weight distribution.
Even if you're not going for a full-fledged trek, carrying a small hiking backpack can keep your hands free to climb rocks or hold your poles.
You also wouldn't want to have your energy bar wrappers strewn all over in the heart of nature, So make sure you check this one off the list before you start your trek.
Conclusion
Trekking is one of the most fun and memorable physical activities you can take part in. Nothing can beat a good view even if it means a tiresome climb up the mountain. This makes it a good way to remind yourself how truly beautiful nature is.Â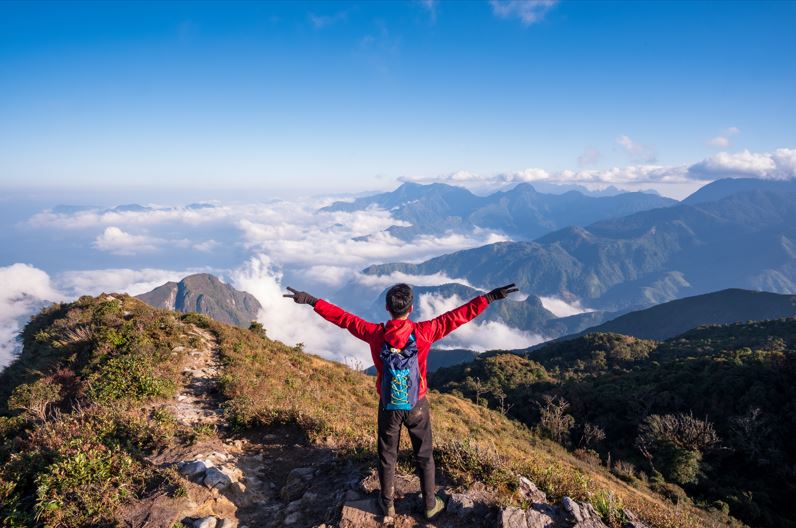 For the seasoned enthusiast, however, the chase might be better than the kill – the whole idea is to tread on less travelled roads. Whether you're an enthusiast or not, you should trek at least once and most importantly, have all the trekking essentials ready when you do.
Wondering where to trek in Bangalore? Here are the best spots!

Did we leave out anything in the list of trekking essentials? Let us know in the comments.
FOLLOW US ON INSTAGRAM FOR SPORTS MEMES AND REELS!