Top 5 Nutrition Bars in 2022| All day you've been looking forward to your evening badminton game with friends. At work, you can't stop thinking about being on the court and smashing those serves like you always do. 
But by the time you're done with work, you feel completely drained. Your tired body needs nutrition, but there's no time to grab a meal – your friends are already there! And canceling the game is not even an option. But physically exerting a tired body is not wise.
Do you get into situations like these often? Or is it the post game fatigue that you want to tackle? Either way, we have you covered. Here's a list of the best bars available in the market, that you can have on the go to give yourself an instant energy boost.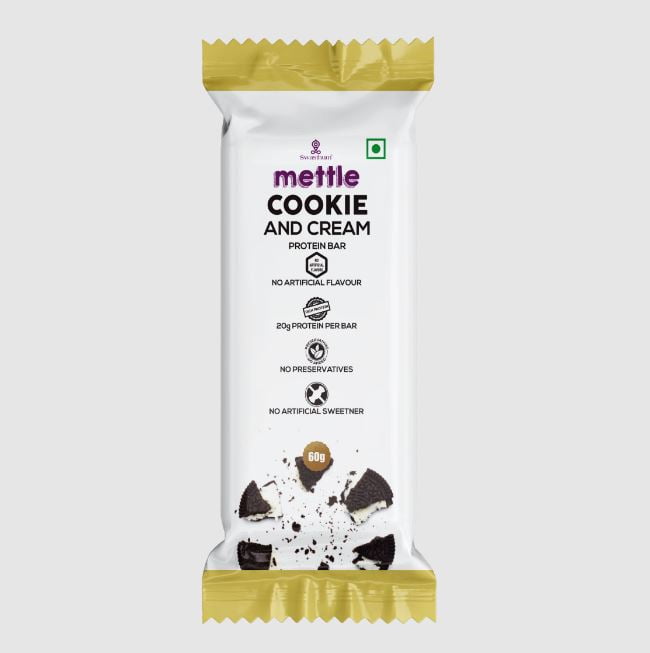 Mettle Cookie and Cream Protein Bar is the new line of nutrition bars from Swasthum that is both healthy and delectable with the goodness of the magic combo – cookies and cream. Each bar contains 20gs of protein, which makes it the ideal snack for pre or post-workout.
These nutrition bars have no artificial flavour, sweeterner or presevatives. Granola, dry fruits and peanut butter are the main ingredients which makes sure you're in your best form for the game. The company also claims that this is an ideal meal replacement, which means you can rely on the bars when you're running late to work as well. 
Their 6 Pack retails for ₹390 on the official website.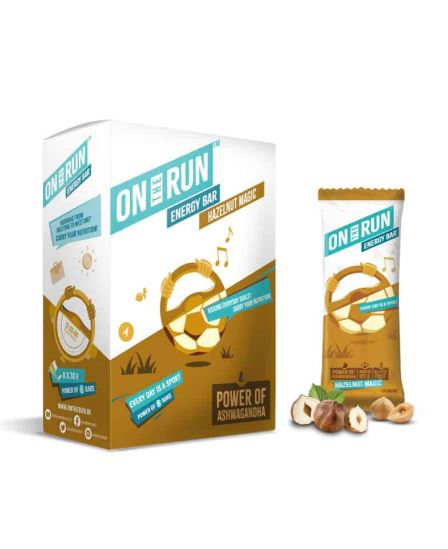 On The Run is the new player in the market for nutritional bars. Like the name suggests, this is for the people who want to eat healthy without getting in the way of their busy schedules or (as the founder says) their taste buds.
Their kitchen-crafted recipes come in four different flavours, Oats and Apricot, Fig and Date, Hazelnut Magic and Choco Crunch. Each flavor has different combinations of nutritious ingredients to make your body and mind stay sharp.
Their 6 pack retails for ₹300 on their website.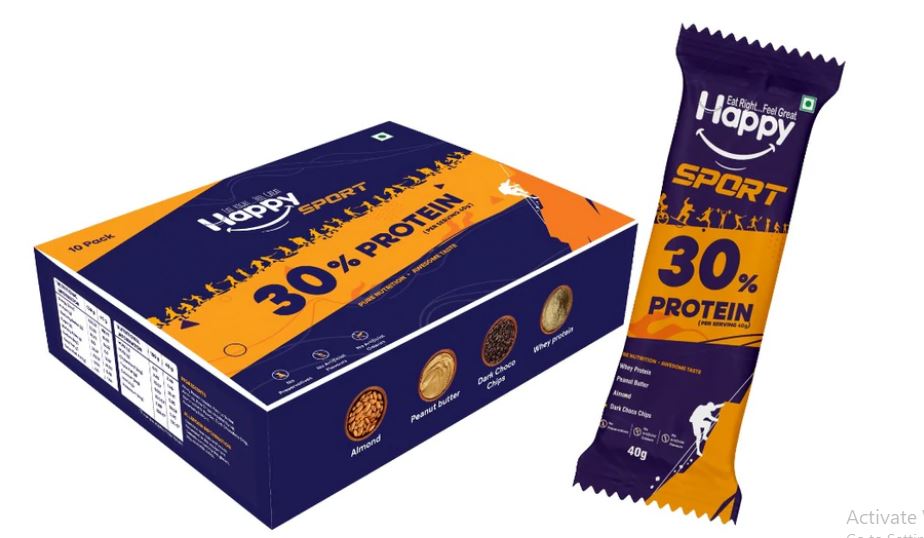 A nutritional bar from FitSport, each Happy Sport bar comes with 12g of protein and 13g of fibre. Comprising of high-quality peanut butter, hand-picked almonds and rice picks, and dark chocochips infused with whey protein, these nutrition bars never fail to deliver taste nor energy.
Claiming to be the world's tastiest protein bar, the Happy Sport comes at the price of ₹600 for a 10 pack.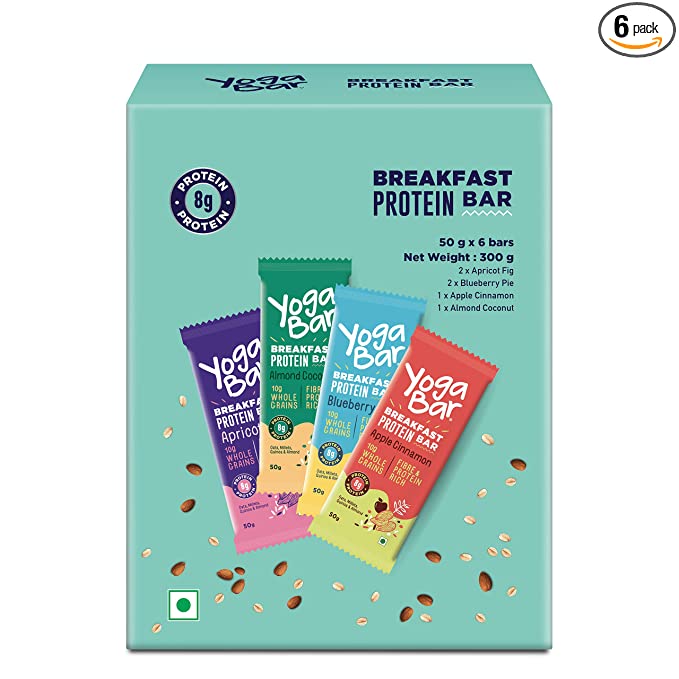 Perhaps the most common energy bar maker in the market, Yoga Bar has become synonymous with nutrition bars for many. Their assortment of breakfast bars comes with 6 pieces of different delectable flavours.
The bar has a crunchy yet chewy texture as it is made of oats, millets, nuts and seeds. The fruit combinations offered include Apricot Fig, Blueberry Pie, Apple Cinnamon, and Almond Coconut. 
With no preservatives or artificial ingredients, these nutrition bars contain 8g of proteins, 7g of fibre and 10g of whole grains each, with their pack of 6 starting from ₹290.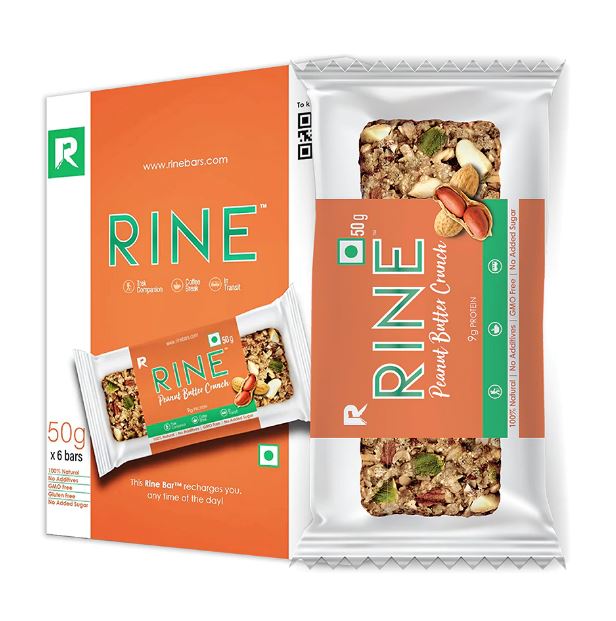 Rine stands for 'Rise and Shine' as their tagline suggests. The company makes protein powders and nutritional bars that don't compromise on taste nor health. Peanut Butter Crunch and Nutty Strawberry are the two flavours available.
While the Peanut Butter Crunch is loaded with 9g of proteins and 23g of carbs, the strawberry variant comes with 5.5g of protein and 28g of carbs. These nutrition bars are a powerhouse of nutrients, loaded with antioxidants and is sure to make you feel energized.
Each box contains 6 nutrition bars and is priced at ₹360.