Mountaineering also called alpinism is a thrilling sport which involves putting hands and feet on rocks, ice and snow and finally reaching the peak of the mountain. Selecting the correct pair of climbing shoes is the most strenuous selection of climbing materials. There are many models and their styles vary. Some aspects are shared by most climbing shoes: they fundamentally comprise a flexible upper section and a smooth, sticky sole. Past that, their different aspects are mentioned below.
FASTENING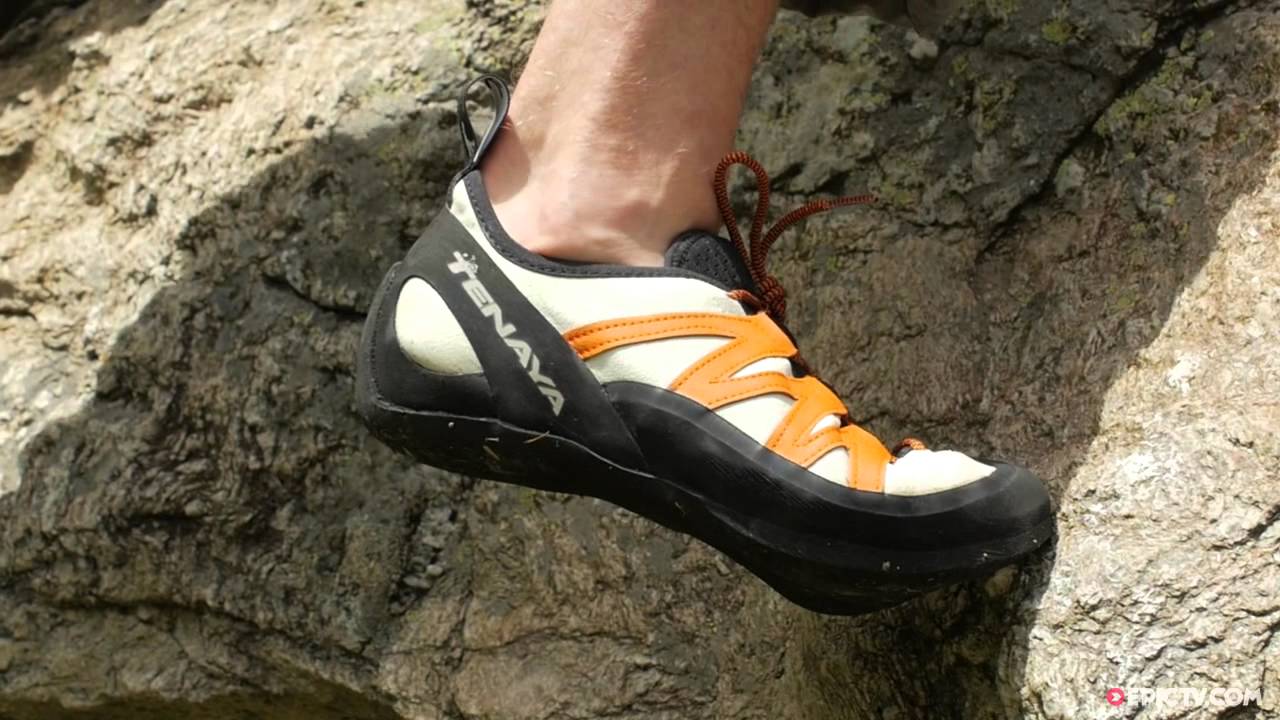 There are three types of fastening which come with climbing shoes. They are – Laces, Velcro and Slippers. Shoes with laces offer a more accurate fit along the length of the shoe, while Velcro allows you to put on and take off the shoes more briskly, which is suited indoors and on minuscule courses. Slippers are also easy to take on and off especially the ones which are fastened with an elastic band. However, all of the fastenings will work if the fit is correct.
STIFFNESS OF THE SOLE
The sole of the shoes are usually made up of rubber and is the part which touches the rock. The type of rubber and its thickness affects your climbing performance. The two types of rubbers used to manufacture climbing shoes are firmer rubber, stickier rubber. Customarily firmer rubber provides better rim and support for your feet. The stickier rubber provides better grasp for smudging on dirty pitches.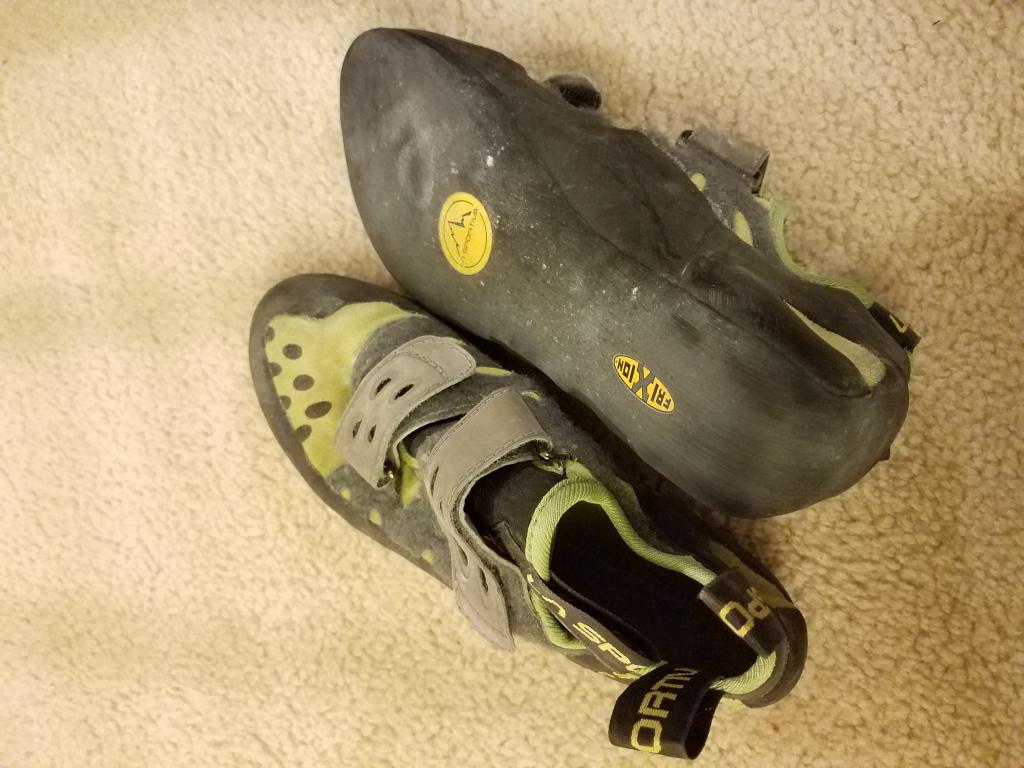 Similarly, the thinness and thickness of the sole also affect the climbing performance. Thicker soles (4- 5.5 mm) are long-lasting and are useful for beginners especially since they provide more support. Thinner ( 3- 4 mm) soles give a feel of the rocks while climbing to experienced climbers and these can be used with stickier rubber in order to have a better grasp of smudging on dirty pitches. A flexible sole facilitates smudging and dynamic climbing (suited to indoor climbing and bouldering) while a stiff sole allows the climber to push off small rims (dragging and multi-pitch routes).
SHOE SHAPE
Climbing shoes come in 3 different profiles. They are – Flat, Moderate Downturn and Aggressive Downturn. Flat shoes offer a conventional shape that respects the structure of the foot.  Flat or neutral climbing shoe types provide all-day comfort and a relaxed fit. Flat rock shoes are designed for beginners while moderately and aggressively downturned shoes are designed for expert climbers.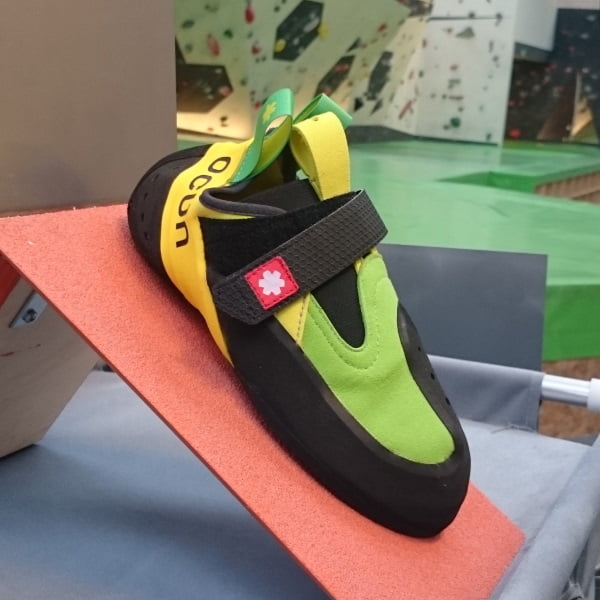 Moderate downturn shoes are designed to develop thrust and power on holds. It allows the foot to tense more easily to increase thrust and better grip. They are slightly downturned in shape which makes them good for technical climbing. They have stickier and thinner soles so they wear faster and are less comfortable than the flat ones.
Aggressive downturn shoes have the same pros and cons as the moderately downturned shape but are more prominent. The aggressively downturned shoes often have pointed toes. This type of shoes gives more tightness towards the heels of your feet which gives you a powerful position for the climbing challenges. These shoes don't fit into cracks though.
For all the women climbers out there, look for the women-specific models while shopping. These shoes are normally cut lower around the ankle and have a smaller heel cup. They also come with a slightly long toe- bed and lower volume forefoot than men's shoes.