There's nothing more refreshing and calming than spending some time in the water. Swimming is an extremely fun activity that has a number of mental and physical benefits. It is a popular sport and a great way to stay fit. Swimming facilities are available in most places and are not very expensive to access.
So here's why you should get back to swimming: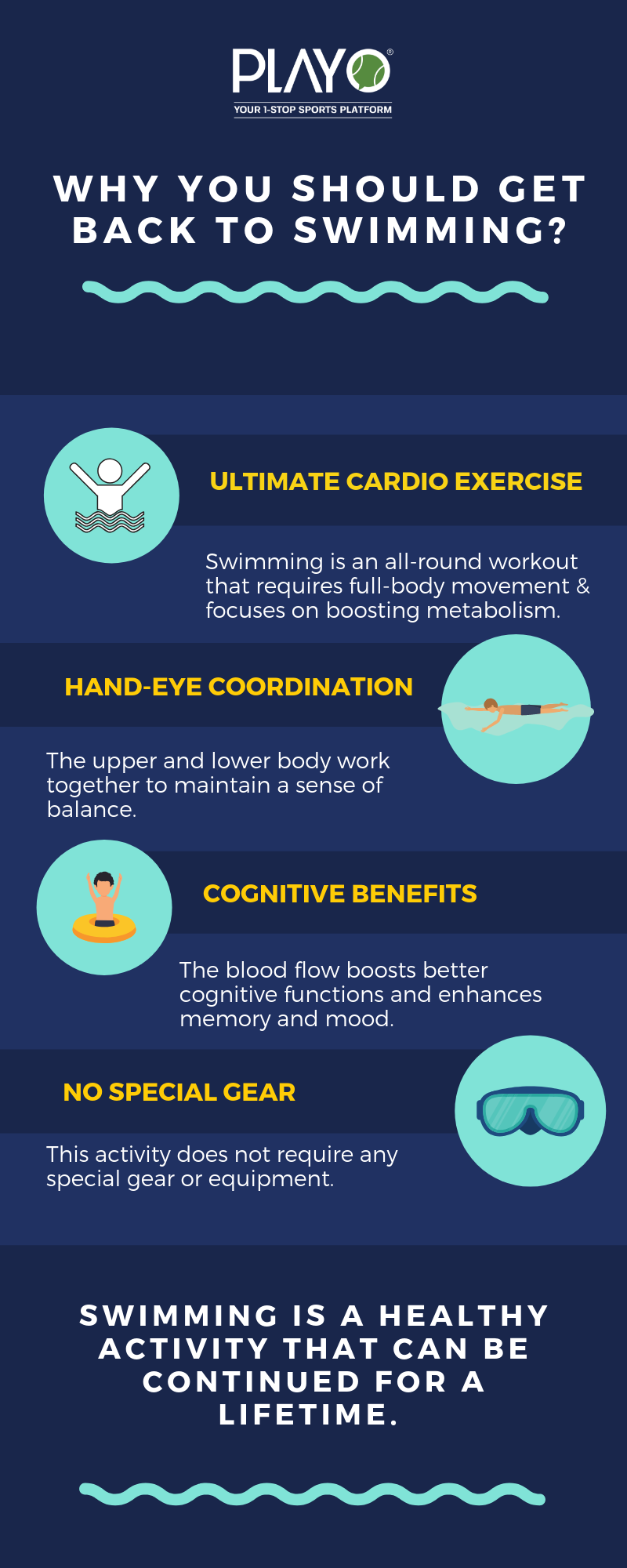 The views and opinions expressed in this article are those of the author and do not necessarily reflect the views of our Company, partners and other organizations. While any information provided on our blog is true to the best of our knowledge, we do not guarantee the veracity, reliability or completeness of the information presented. Any advice or opinion is purely for information purposes and should not be construed as an alternative to professional advice.
Comments
comments