TEST CRICKET DUCKS | 'Zero' is definitely the worst number a batsman would want to see beside his name on the scoresheet. Zero has always been the epitome of failure. It somehow signifies shame.
But there were batsmen who had to go through the agony of scoring a zero on several occasions in their career and still managed to retire as one of the most successful batsmen.
These great players didn't lose focus after the occasional failure, made their mind to start a new inning in the next game. It's their determination and persistence that they went on climbing the ladders of success.
Here are six such elite class of batsmen who grabbed more ducks in their career than Test hundreds. Also the inspiring story of how they prevented their occasional failure from affecting their greatness.
Mike Gatting- 10 hundreds, 16 ducks
Mike Gatting had every experience in his illustrious cricket career. He was renowned for his fearless batting. He even became a legend for the surprising success he achieved as a captain. Then he was hated for his attitude on and off the ground.
During the 1980s, Gatting was regarded as England's pillar in the batting department. He used to bat in various positions and in almost every case, returned to the dressing room after securing a commanding position for England.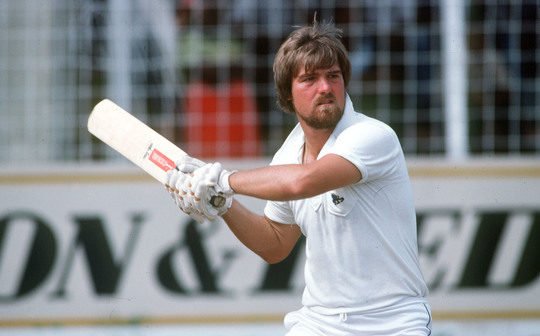 More than 4,000 runs in 138 innings and 10 Test centuries prove his batting prowess. But there is one interesting stat about Gatting: the number of his ducks. In his 79 Tests, the former England captain returned to the pavilion for a zero on 16 times.
Ten Test hundreds and 16 zeros also show us the inconsistency Gatting had to suffer in his batting.
Mike Atherton- 16 Hundreds, 20 ducks
South Africa gave England a near-impossible target of 479 runs in the fourth-innings and had around 2 days to pick up ten wickets. For Alan Donald and Shaun Pollack, two long days on a frustrating Johannesburg pitch were more than enough to terrorize a visiting team.
And then the miracle happened. England fought bravely in the fourth and the fifth day to rob South Africa a remarkable victory and earn an impossible draw. This incredible fight back was only possible for their 27-year-old skipper Mike Atherton who stayed on the pitch for more than 10 hours to score 185-run innings.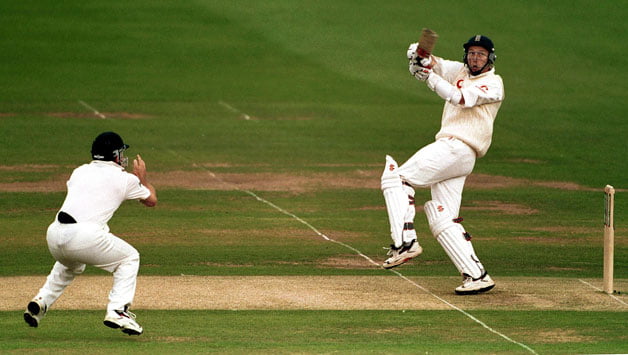 That knock from 492 balls summed up Atherton's batting career. He was always resolute, tough and staunch. Like many other superb men with the bat, he rarely missed a chance to flourish after making a start.
However, the best time to knock him down was when he entered the pitch. The stats also support this theory. The England opener had 20 scores of zeros during his Test career of 212 innings along with sixteen hundreds.
Marvan Atapattu- 16 centuries, 22 ducks
Six ducks in his first seven Test innings, it was a disastrous start for Marvan Atapattu and in normal logic, his cricket career was on the brink of destruction. But it didn't and the rest is history. Atapattu retired as one of the best batsmen Sri Lanka have ever produced. He incredibly had six double-hundreds to his name, the most by any opener in Test cricket's history.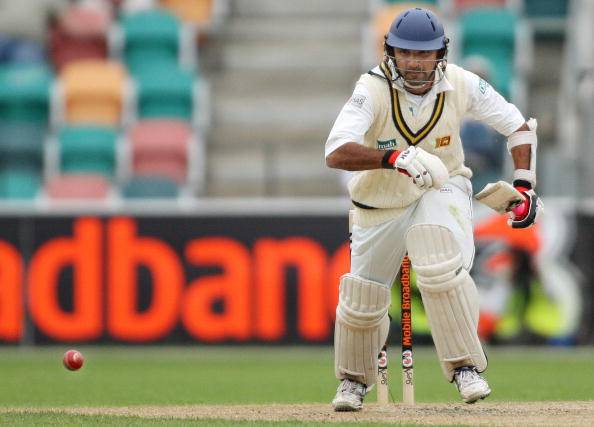 It was always Atapattu's never-say-die attitude that helped him to build his career after a horrific start in Tests. However, the irony is his romance with the number 'zero' didn't end during the latter part of his batting career. In his 156 Test innings, he was dismissed for a duck on 22 occasions.
But it's also a fact that the former Sri Lankan captain was a prolific run-scorer and scored more than five thousand Test runs with sixteen centuries under his belt.
Sanath Jayasuriya- 14 Hundreds, 15 ducks
Before the likes of Chris Gayle, David Warner, AB de Villiers made a habit of destroying bowlers with their hard-hitting knocks, there was Sanath Jayasuriya.
It was the former Sri Lankan opener who brought aggression at the top of the batting order. He was the first man to use the fearless brand of cricket to counter the new ball. Every shot he used to play, was majestic, elegant and entertaining. His hundreds were often a delight to watch as it would come up with a complete package of incredible drives, ferocious cuts, and powerful flicks.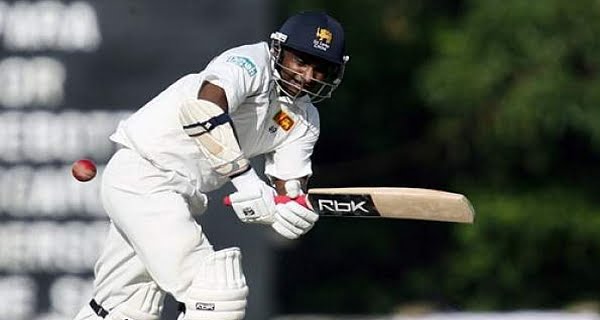 However, Jayasuriya had to pay the price for showing excessive aggression. The left-hander's aggressive policy made him highly unpredictable. On several occasions, he would throw away his wicket while looking for quick runs.
Interestingly, he got out for zero 15 times in his 188 Test innings but despite these inconsistent performances, he was regarded as one the most impactful batsmen of his era.
Brendon McCullum- 12 Hundreds, 14 ducks
Brendon McCullum being a maverick all-rounder, was an acrobatic wicket-keeper, a brilliant fielder, a creative captain and a cool-headed player. But we all know why he was famous? A flamboyant batsman who loved to step out of his crease. Be it pacers or spinners and could hit gigantic strokes with ease without any fear.
Whenever McCullum was on the crease, entertainment was guaranteed along with aggressive batting and plenty of action. The only way to escape from 'McCullum' tornado was to send him back to the dressing room as early as possible.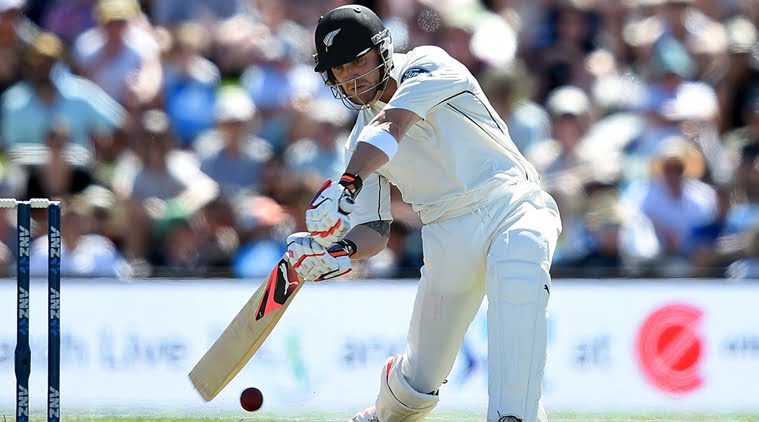 The destructive Kiwi batsman was an ideal example of a 'boom and bust' batsman. If it wasn't his day, he would leave the field in no time. But if it was his day and if New Zealand was chasing a target then everyone else would be back in the dressing room very soon. Because, McCullum believed in only one thing – finishing the game as fast as you can.
But he had to pay the price of being over-aggressive with 14 ducks in the longest format of the game but he also smashed 12 Test hundreds torturing the opposition bowlers.
Mohinder Amarnath- 11 Test hundreds, 12 ducks
One of India's most inconsistent players of all, Mohinder Amarnath saw a roller-coaster ride in his career.
Like, he was awarded the man-of-the-match prize in the 1983 World Cup final. But one year later was not even in the national team, but Amarnath is still known for his unbelievable comebacks in Test career. He was the best man to score runs during tough times.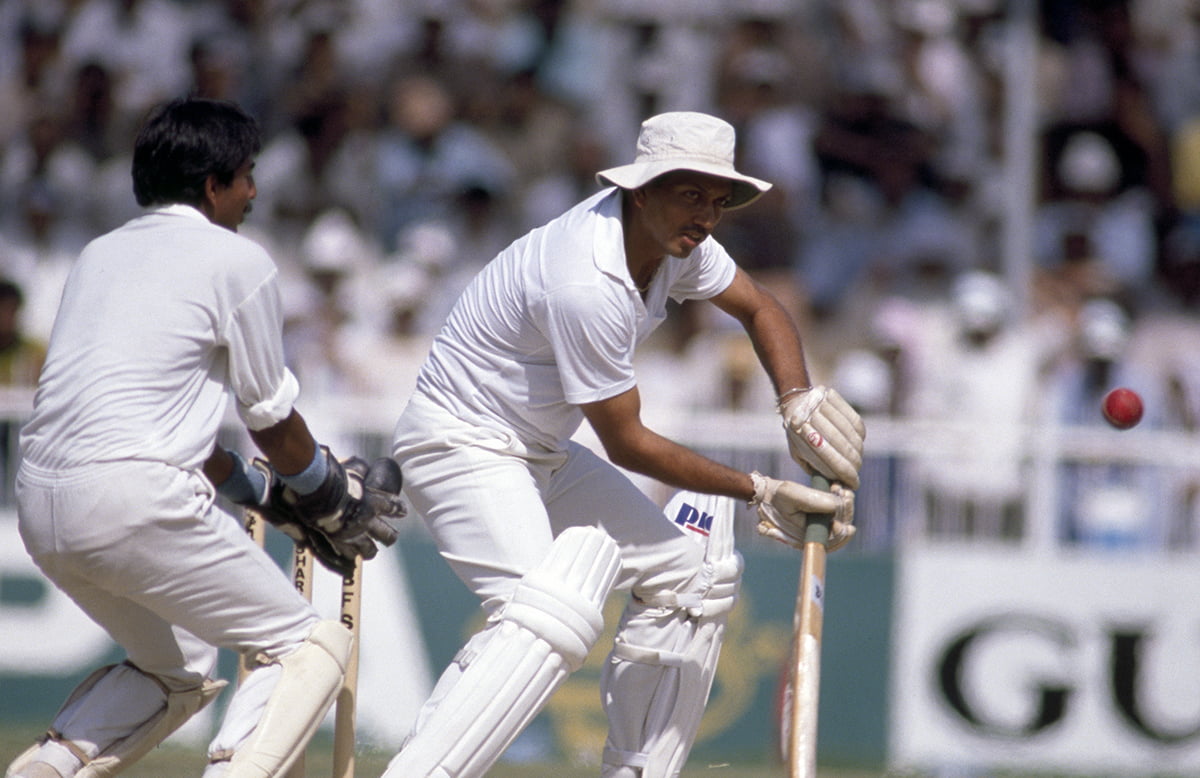 The moving ball was his weak point and he was often embarrassed by the Pacers in conditions favorable for swing bowling. However, he did find out a trick to neutralize the threat of the moving ball in the latter part of his career. But he still remained vulnerable to short deliveries in the early phase of his inning.
In 69 Tests, he scored 4378 runs at an impressive average of 42.50 and ended his career with 11 Test hundreds out of which nine came in overseas Tests. But due to his inconsistency and technical weaknesses, he also had to welcome 12 ducks in his Test career. Out of those 12 ducks, five were scored against West Indies in 1984 in six innings. These five zeroes in six innings were responsible for his nickname "Mr. Amarnought".
FOLLOW US ON INSTAGRAM!