BADMINTON COACHING NEAR ME FOR ADULTS | Bangalore has this whole new fitness craze going on right now. For those who hate going to the gym or doing regular workouts, sports has become a very popular option.
And of the many sports out there, Badminton is really picking up in the Silicon Valley of India. It's not surprising considering the number of Badminton courts in the city. This sport is also famous because Badminton requires little investment and the sport can be played by people of all ages.
So if you're an aspiring Badminton player looking to learn the game better or pick up a few advanced tricks, check out these Badminton academies.
1) Sporthood (Google sporthood badminton coaching near me!)
Sporthood wants to promote the idea of sports among the crowd that has slowly moved to gyms and less fun ways to reaching the fitness levels. Unleash the child in you through Badminton by joining Sporthood's Fitness program through Badminton for the adults. You can be a part of a whole brigade of Badminton enthusiasts, learn to play the sport and also develop your game.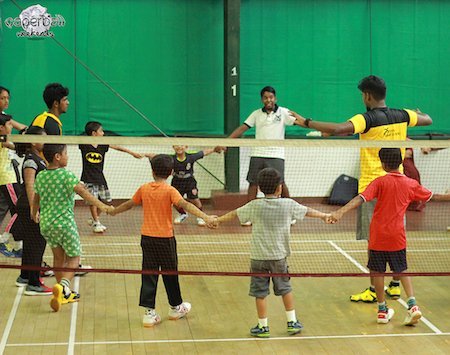 This event is spread out at three venues, PLaY arena Sarjapur, Active Arena Marathahalli, Namma Shuttle HSR layout. The pricing is as follows:
Rs. 1250/ month – 4 sessions
Rs. 2500/ month – 8 sessions
Rs 3500/ month – 12 sessions
Rs 4500/ month – 16 sessions
You can also opt for free trial sessions by checking out the event on the PLAYO app.
2) Star Badminton Academy (Coaching near me)
Star Badminton offers coaching for adults in Bangalore. The coaching is offered by Druv, who was part of the top 10 Badminton players in Karnataka back then. They have well trained coaches who train you in all the aspects of Badminton that make you a complete player good enough to play tournaments. They follow various levels of coaching, starting from the Beginners and goes up to the experts of the game besides also offering coaching for kids.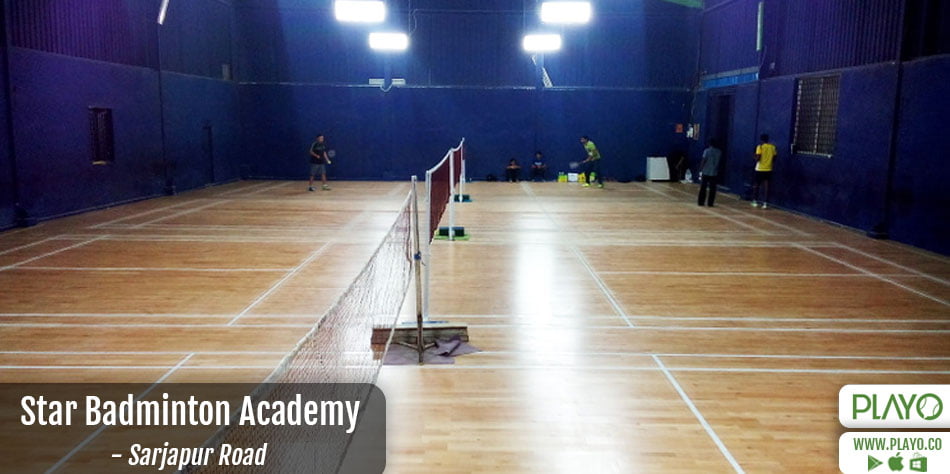 3) Yadav Prasad Badminton Academy (Near Me)
Yadav Prasad Badminton Academy is concentrated on offering Badminton coaching for the young and the adults in various parts of Bangalore. They have Badminton coach being conducted in more than 5 venues by quality Badminton coaches who offer a neat training with proper modules.
To know more about this, check out the venue and details on the PLAYO app.
4) Altis Arena
Located on Horamavu Agara Main Road, Banaswadi, Altis Arena is one of the lesser-known academies in Bangalore. However, if you're looking to pick up the basics quickly, there's no better place to learn!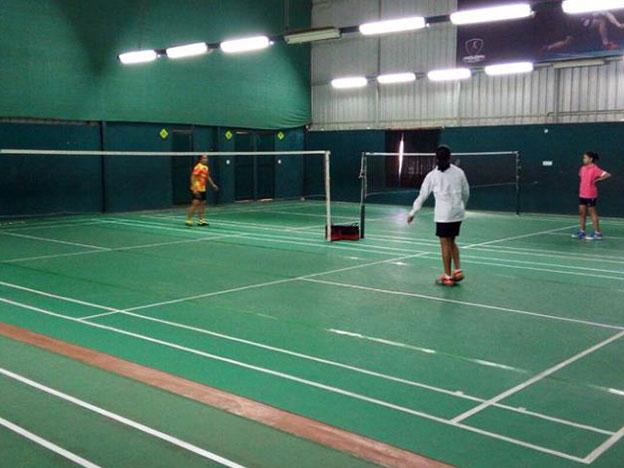 They offer state-of-the-art facilities and professional trainers who will drill the basics into you and help improve your gameplay. Besides regular Badminton coaching, this academy focuses a lot on fitness as well. So if you're looking to tone your body while learning the basics of Badminton, this is one place you need to check out.
5) Pragathi Sports Coach Academy
This place offers classes for adults and kids alike, and they've got top-notch facilities and trainers to ensure that you get the most out of it. You'll find three indoor shuttle courts at Pragathi Sports Academy, so you can rest assured that you'll never have to sit out while someone else plays.
The best part about this place? They open at 6 in the morning and don't close till 11:30 in the night. So you can get a quick game in before and after work hours. It's located on Sarjapur Main Road.
6) Sniper Sports Academy
One of the more popular Badminton coaching academies in the city, Sniper Sports offers excellent facilities to all those who train there. They even offer coaching for other sports like swimming, football, basketball, and tennis.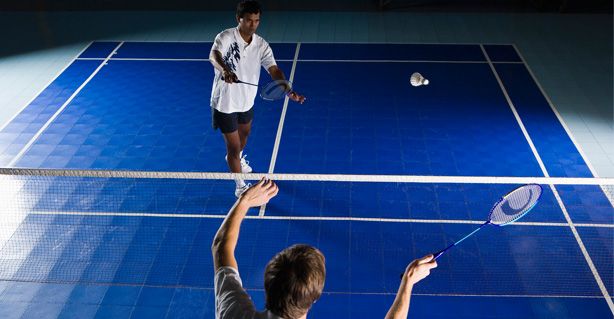 This place allows you to customise your training sessions to fit your schedule, so you can set up a session before leaving for work or after you get back. Sniper Sports is located on Sarjapur Main Road, Kaikondrahalli.
7) Prakash Padukone Academy
Launched way back in 1994, the Prakash Padukone Badminton Academy is undoubtedly the most popular in the city. Located in Vasanth Nagar, this academy enrols only the truly dedicated students to train with them.
Sign Up right away!
Also read: Wanna Improve Your Badminton Smash? Try These Tips To Make It Work!