"All that an F1driver does is sit in a car and drive!"
You might have heard this statement before. Yet there's nothing that annoys a Formula 1 fanatic more than hearing this! They'd argue that F1 is one sport that demands the most, both physically and mentally, from the player! But all that an F1 driver does is sit in a car and drive at the end of the day. To what extent are these claims true? But before pondering over that, let's take a look at when Formula 1 became a recognized sport!
How Old Is Formula One?
The advent of perhaps the world's most dangerous sport happened over a century ago. Since the grand prix in the 1920s, cars and the tech used have been constantly bettered in an effort to avoid some of the mishaps the races of the yesteryears have seen.
The Association Internationale des Automobile Clubs Reconnus or AIACR was formed in 1904 in Paris as the association of national motor clubs. After the second world war, AIACR was renamed to the Fédération Internationale de l'Automobile or FIA.Â
Being the governing body of Formula 1, 2 and 3, the FIA decides the regulations and rules that every racer and team should follow, including the fitness of both the cars and drivers. With teams like Ferrari and Mercedes making some of the best cars, the world has seen some top class drivers like Ayrton Senna, Michael Schumacher and Lewis Hamilton own the racetrack.
These stars didn't make it to the top for merely their driving skills, but also their ability to focus while enduring an immense amount of pressure, both on the body and the mind. So let's dive right into the question!
Why Does F1 Require You to Be Fit?
The age-old question that rages every F1 enthusiast. But why so?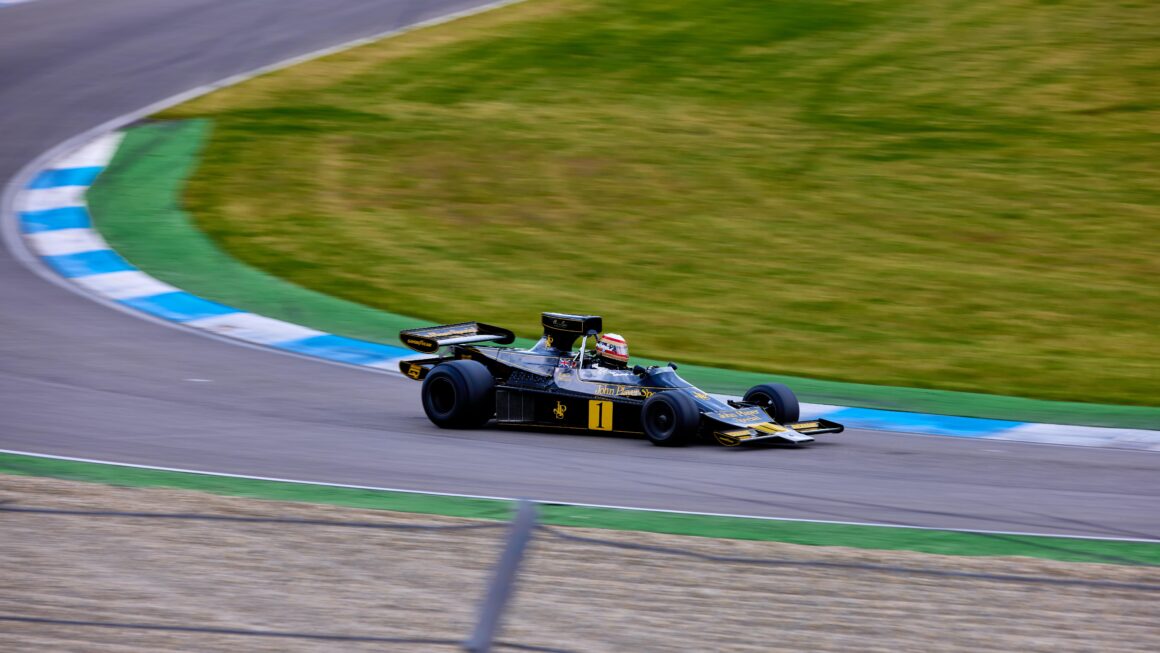 The F1 cars in the 1950s hit 100 km/h in 4 seconds and went up to a speed of 290 km/h. Present day cars hit 100 km/h in just 2.9 seconds and hit a speed of 360 km/h.Â
While these great speeds are achieved by sitting behind the wheel, the body needs a tremendous amount of training to endure the effects. What are the effects on the body of an F1 driver? Let's find out.
Effects of F1 on the Body
Formula 1 is one of the most mentally and physically demanding sports in the world. Mentioned below are some of the factors that might discourage anyone from trying the sport out, apart from the financial investment itself.
Heat
The cockpit is so close to the engine in an F1 car. With the car going over 300 km/h, one can expect the engines of an F1 car to be a whole lot hotter than an average car's. Now couple this with a sunny day and being in the car for an hour or more. Many times, the temperature felt by a driver in the cockpit is well over 60 degrees Celsius.
G Force
G force is a measure of acceleration. 1G is the acceleration of the force of gravity that's keeping us rooted to the ground. In simpler terms, think of G force as the amount of weight you feel like you're carrying. When you're walking, since the acceleration is 1G, you carry just your weight.
Drivers face up to 6Gs during an F1 race. That's equivalent to feeling like they're carrying six times their weight! This is mostly felt on their necks as their bodies are tightly strapped in the cockpit. The intense G force increases the driver's heart rate and makes it hard to breathe.
Fatigue
Formula 1 drivers lose up to 4 kilograms after each race from merely sweating. This causes a loss in the body's nutrients, which is followed by severe dehydration. But physical fatigue is not the only form of tiredness that follows a race.Â
All Formula drivers have to be mentally fit to go for back to back races. There's a tremendous amount of responsibility in their hands, which naturally brings anyone an immense amount of stress. Now think of all this bothering you when you're travelling at 350 km/h with constricted breathing and a chicane's coming up right ahead!Â
So What Parts of the Body Should Be Trained?
Mentioned above are some of the effects that a Formula 1 driver faces during a race. Without a doubt, an average athlete wouldn't be able to endure any of this. An F1 driver has a natural heart rate of 40 BPM that averages 170 BPM during a race!
G Force is the factor that makes physical fitness extremely important for a racer. To ensure the body is capable of going at high speeds for a long time, trainers make sure the drivers have a strict workout routine that tests both strength and endurance.
For any human, to be able to endure such big changes, one has to train immensely for it. Let's look at the major parts of the body a racer has to train to be race ready!
Neck
While most athletes don't actively train their necks, G Force requires the driver to have a strong neck. Without which, no driver would complete more than a few laps as they'd feel severe neck fatigue, especially in the corners. Therefore, F1 drivers undergo several weight training and resistance exercises just for their necks.
Torso
It's also imperative that the drivers have a strong core. Imagine cutting corners at high speeds, multiple times, and your body is not trained for it. Without training, the driver wouldn't feel stable seated in the car despite being strapped in and would throw them all over the place.
Legs
While this might confuse many who are not used to F1, a Formula 1 driver, despite sitting the whole race, cannot skip a single leg day. Why?
During a race, the driver has to press the brakes up to 1200 times! And these brakes are not our regular car breaks. It requires a lot more force to be put down on the pedals to slow down the car or bring it to a halt each time.
Conclusion
Quite clearly, as all evidences suggest, to drive a Formula 1 car for over 300 kms is not an easy task. F1 is not a sport for the faint-hearted, or the average human being. In fact, it requires you to be in your best shape consistently, maybe even more so than many other sports.
What are your thoughts on this? Let us know in the comments!