We all spend a lot of time picking out the right tennis racket, the perfect shoes, a classy wristband, and maybe even a sports water bottle that matches your outfit.
But did you know that there are many different kinds of tennis balls as well? The ball you use in your games may be entirely different from the one used in professional matches.
Of course, unless you're a professional, you probably won't want to invest in a higher quality tennis ball. But it helps to know about the different kind of balls out there so you can make an informed purchase. Here are a few.
1) Regular Duty Balls
Regular duty tennis balls come with a thinner and smoother felt cover that's a lot less fuzzy. These balls are also known as soft-court balls as they are designed for clay courts. The clay flooring absorbs most of the impact and reduces the speed of the ball, which is why clay courts are used when training beginners.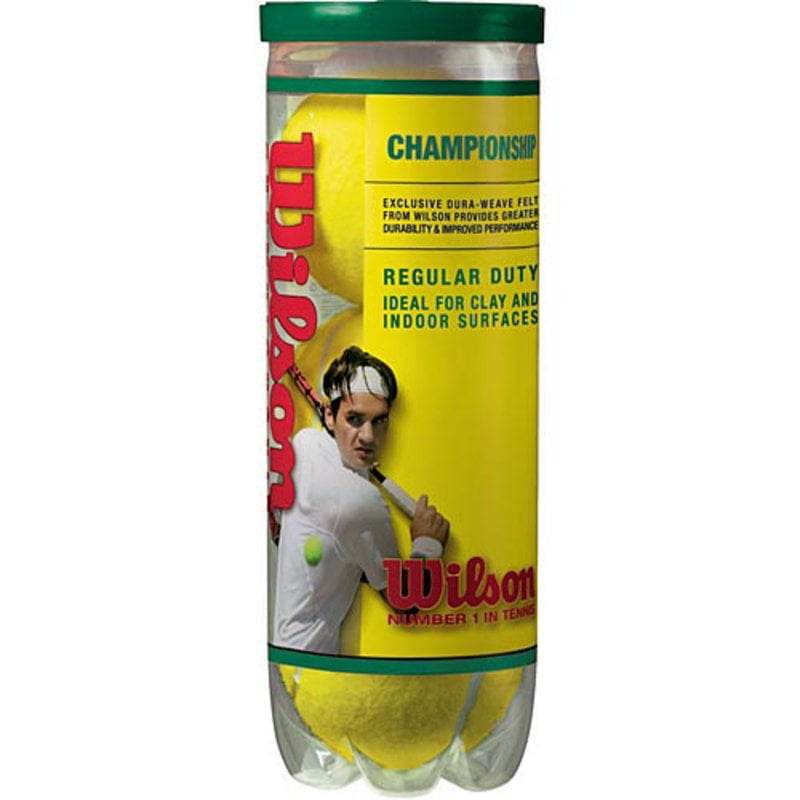 These balls are designed specially so that clay residue does not get stuck to them when they are used during a game.
2) Pressurised Balls
Pressurised tennis balls are created with the goal of offering a better gameplay experience. These balls are made with a lot more pressure packed into the spherical area, making them stiffer and allowing them to bounce higher than regular tennis balls.

However, these balls are not very durable and don't last very long once you take them out of the can. So unless you can afford to replace them regularly, it's best that you stick to the other varieties.
3) Non-Pressurised Balls
A pressurised ball may offer a heightened gameplay experience, but only for the first 20-30 games. Once the ball starts decaying, the experience of playing with it tends to drop as well.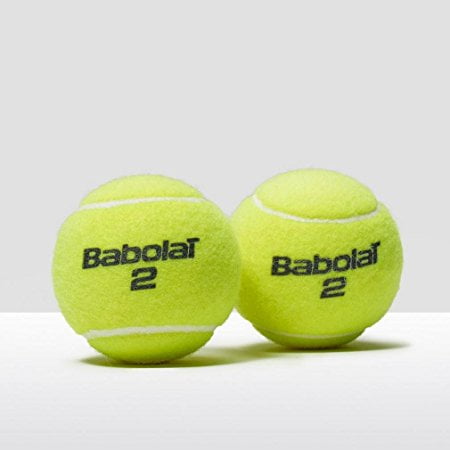 But if you're looking for a more durable ball that offers steady games throughout its lifetime, it's best to get yourself a non-pressurised tennis ball. They degrade far more slowly than the pressurised version so you won't have to keep replacing them every few months.
Also read:Â Struggling To Improve Your Tennis Footwork? These Tips Will Do The Magic!
4) Beginner Balls
There are tennis balls to cater to players of all skill levels. The beginner tennis ball is used by players who are just developing their skills and getting the hang of the game.
These balls are designed for slower games, allowing players to master the basic techniques more easily. They come in 3 varieties:
Red: This ball is designed for children and generally used for mini tennis.
Orange: When players master the red ball, they start to play with the orange one. This is perfect for games on a 3/4th length court
Green: The green ball is similar to a regular tennis ball, albeit a lot slower than the professional version
Invest in the Right One
These are the different kinds of tennis balls in the market today. The only other types not mentioned in this list are the real tennis balls used by the pros, and the extra duty balls, used on grass courts.
When you're buying a tennis ball for yourself, reflect on your skill level and the type of court you play on, and choose a ball that suits your needs.
You might also like:Â Wanna Try Out Some Tennis? These Tips Are Gonna Fasten Your Skills