If you know these facts about MS Dhoni, you are a true fan!
India's most successful cricket Captain MS Dhoni, also known as the world's best finisher in cricket, and Captain Cool, is a maverick wicket-keeper batsman, who mixes his brute strength with his level-headed approach which makes him a dangerous batsman.
But you already knew that, so here are five lesser known facts about the man fondly called Mahi from Ranchi.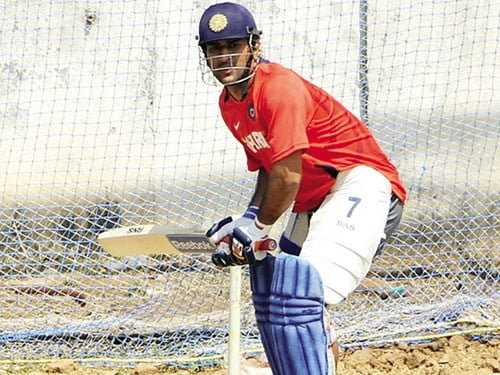 #1 – PC Poddar discovered MSD's talent
MS Dhoni was discovered via the BCCI's small-town talent-spotting initiative TRDW (Talent Resource Development Wing).
Dhoni was noticed by Talent Resource Development Officer (TRDO) PC Poddar, captain of Bengal in the 1960s, when he saw Dhoni play for Jharkhand at a match in Jamshedpur in 2003 and sent a report to the National Cricket Academy.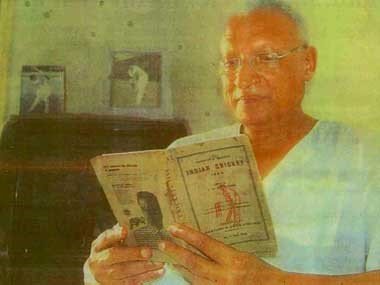 Although Dhoni's unorthodox style caused backlash within the NCA, his results spoke for themselves and it was only a matter of time before they had no choice but to select him.
#2 – Dhoni's ODI debut didn't go as planned
After making a mark within the Ranji trophy ranks and in the India-A squad, MS Dhoni was picked in the ODI squad for the Bangladesh tour in 2004/05.
However, he did not have a great start to his ODI career, getting run-out for a duck on debut. Despite an average series against Bangladesh, Dhoni was picked for the Pakistan ODI series.
https://www.youtube.com/watch?v=jkJU2dUIIIw
#3 – Dhoni was recommended for captaincy by the Master Blaster
MS Dhoni is affectionately called Captain Cool and Captain Courageous by his fans and admirers. However, cricketing legend Sachin Tendulkar was the first to spot Dhoni's knack for handling tough situations.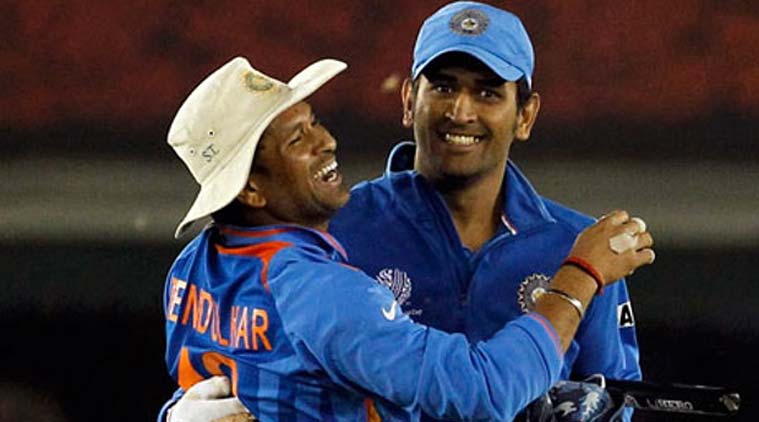 In 2007, it was Sachin who recommended MS Dhoni's name for the role of India's skipper, after observing firsthand Dhoni's calm nature and friendly equation with the rest of the team.
Like they say, a genius knows another when he sees one. Dhoni would go on to become India's most successful captain ever.
#4 – MS Dhoni's mid-career hairstyle change.
Rumour has been doing the rounds that MS Dhoni cut his hair after the 2007 T20 World Cup victory. As part of a ritual he had pledged to fulfil, should his team win the world cup.
However, as is the case with pretty much anything, Reality is much more interesting. Dhoni just wanted to imitate the hairdo his favourite film star and friend John Abraham.
Interestingly, MSD is also close friends with Bollywood superstar Bipasha Basu.
#4 – Dhoni didn't invent the helicopter shot. He was taught.
The 'helicopter shot' which is MSD's trademark was taught to him by former Jharkhand cricketer, Santhosh Lal.
Dhoni felt that the shot fit his unorthodox playing style and decided to add it to his arsenal without anticipating how crucial and famous it would go on to become.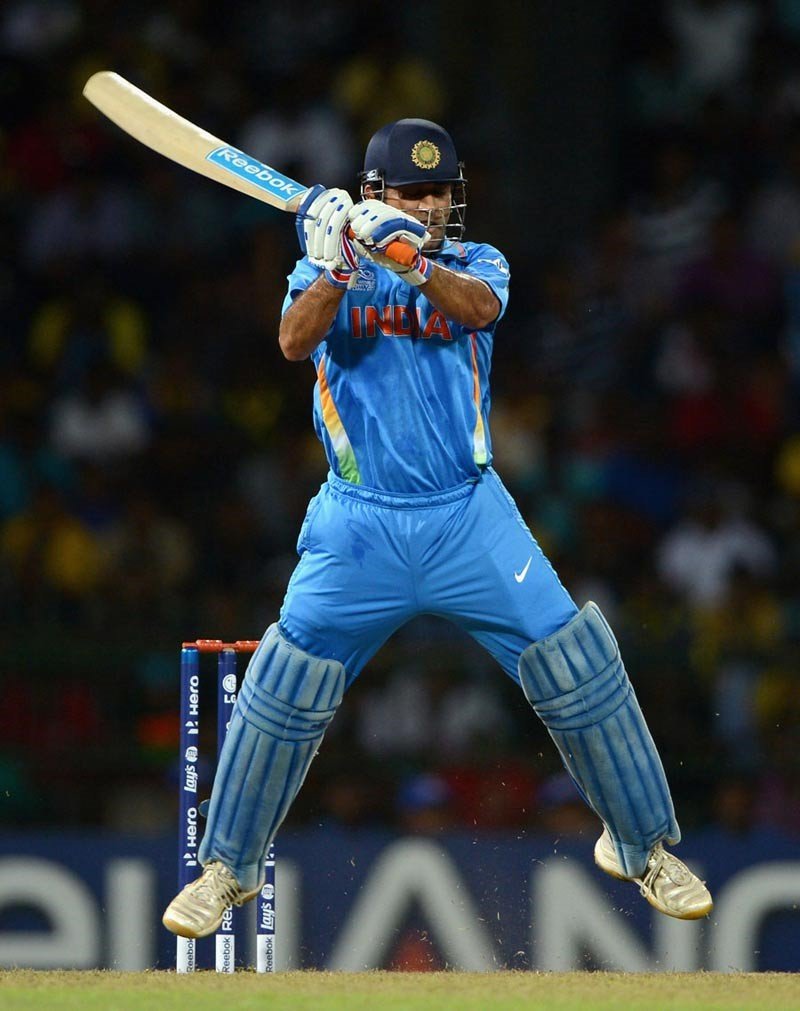 And Dhoni admitted to the press that regular practice of the shot with a tennis ball helped him to hone his skills. Personally, I'd go for a tennis ball over a cork ball too, as there's a possibility of getting hit at high speeds by toe-crushing yorkers.
#5 – Mahi, Sam, Sara, Zoya, Ziva and Sakshi are one big family
Most people know about Dhoni's love of bikes and cars. He owns more vehicles, bikes and cars combined, than entire neighbourhoods.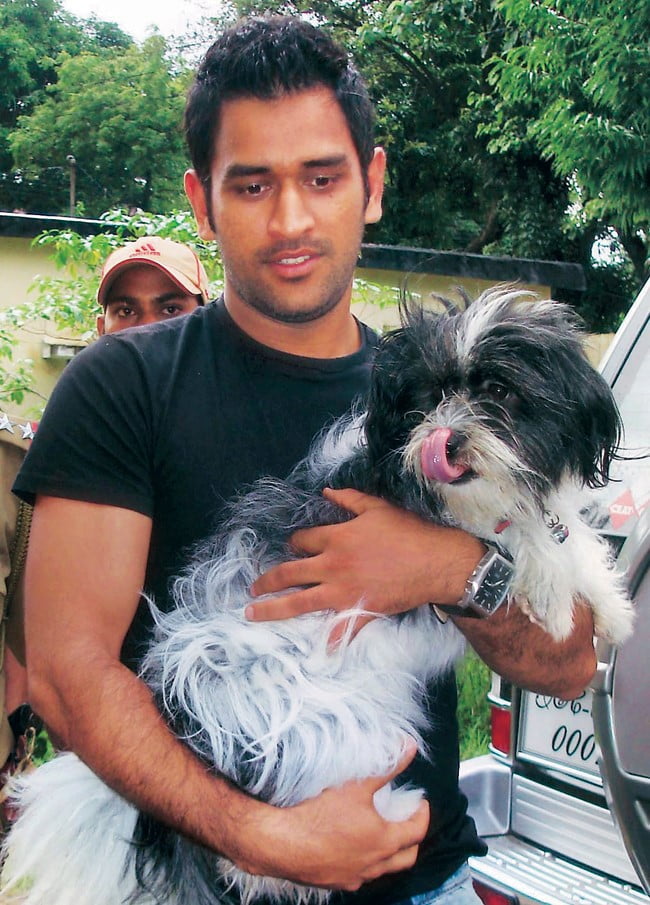 But, little do people know about his love affair with dogs. His favourite leisure time companions are his three dogs: Sam, a German shepherd, Zara, a black Labrador and Zoya, a Weimaraner.