Read about these intense controversies in Cricket!
The Gentleman's game has always had enough drama on and off the field. Though all the sledging and banter adds a lot of spice to the sport, sometimes things heat up rapidly and go overboard thereby spoiling the spirit of the game.
In the sport of Cricket, it is no surprise that controversies arise every now and then. To be honest, the popularity of Cricket thrives on controversies. It gives fans something to talk about all the time.
Here are our top 8 controversies in Cricket:
David Warner
As terrible as it may sound, David Warner ended up landing a heavy punch on Joe Root of England at the bar, when Ashes was underway in 2013. As a result of which he was banned for few matches and lost track of his performance. He is also very famous for having involved in tons of sledging practices on the field.
Mohammad Asif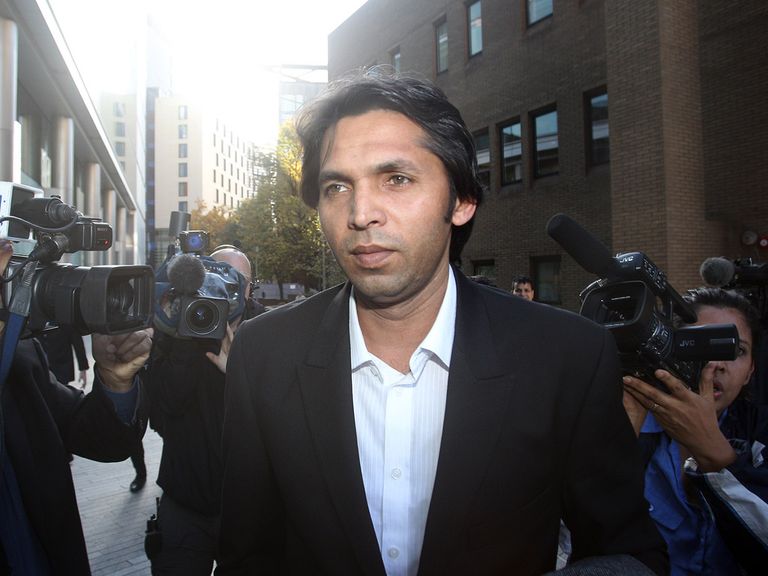 He was arrested as part of the biggest spot-fixing scandal in Pakistani cricket, along with Salman Butt and two others in 2010. This shameful incident was brought to light and was investigated. After the court trials, Asif and Butt were found guilty and sentenced to 1 year and 30 months of Jail, respectively.
Harbhajan Singh
His middle name should definitely be "Controversy".
In his first ODI series, he engaged himself in a war-of-words with Ponting and faced a ban. He was thrown out of NCA, Bangalore for not abiding by the rules and was reprimanded for allegedly blaming the former Indian coach, Greg Chappell. The star was criticized for appearing in an ad without his turban. He slapped Sreesanth during an IPL encounter and finally, he was involved in the famous "Monkeygate saga" for abusing Andrew Symonds. And the list goes on….. But let us stop right here!
Hershelle Gibbs
Somebody chose to reveal the darker side in a much classic way by writing a book about it. Gibbs, in his autobiography, To the Point, wrote about the sexual encounters that he and his team were involved in, including one with a young girl attending a Matric dance and a hotel-room orgy involving three girls. The book also has portions from his failed marriage and his addiction to liquor as well.
Ian Botham
He is the best all-rounder that Cricket has ever seen. Be it his performance on the field or getting involved in controversies, this Englishman topped the lists. From smoking cannabis to ball-tampering to assaulting people and having extra-marital affairs, he did it all. Finally, he settled for Knighthood and the Commentary Box. Not to forget, the mysterious nude picture tweet from his Twitter handle. What a Journey!
Shoaib Akthar
So he named his autobiography, "Controversially Yours". Seems about Interesting!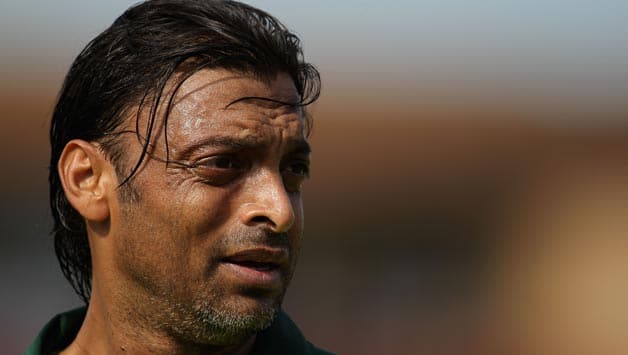 He was an amazing talent that was wasted due to unending scandals as he was often involved in heated arguments and brawls with the opponents. Shoaib Akthar even got into a fight with his own teammates, Waqar Younis and Asif. He was tested positive for a banned substance and all these issues crippled his career and destroyed it on the whole.
Andrew Symonds
Symonds and his uncanny behaviour – That's how one best describes his attitude during his entire career
One time he chooses to skip a team meeting to go fishing and one day he skips an entire match. Who on earth even does such strange things? But then we have Symonds and that's how he is. That's a gifted cricketer with a loose attitude marred by the Monkeygate saga.
Shane Warne
There's certainly no replacement for a "Shane Warne" in the Cricket dictionary! 😛
Sex scandal? Tops the list! War of words? He's right there! Alcohol's best mate? Never late!
Ban a drug? Warne's like "Let me just have a taste of it".
He's done it all and he's still the man he is and he always was. He might be highly controversial. But Warne's an absolute beauty!
Conclusion
So who do you think are the current bad boys of World Cricket? Where would you put the Indian hot-head Virat Kohli? Take it to the comments space!
Of course over the years there will be many more controversies in Cricket that will shock the world. But for now these 8 are our top picks!
FOLLOW US ON INSTAGRAM FOR SPORTS MEMES AND REELS!