Did you know these amazing Pankaj Advani facts?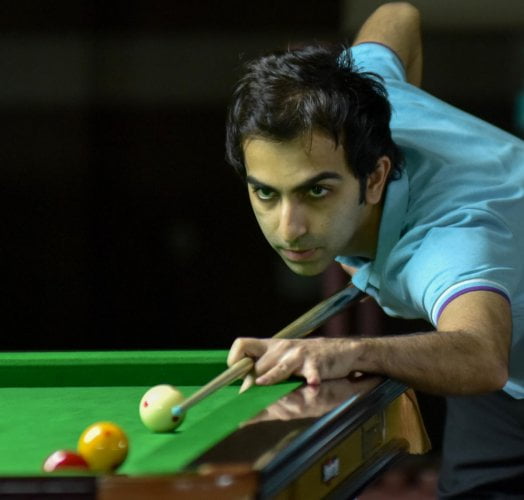 He is India's most beloved Champion. Pankaj elevated the game of Billiards and Snooker to greater heights in our country. He is a man of records and here's a list of important facts you need to know about "The Golden Boy", Pankaj Advani.
India to Kuwait and back to India.
This Champ was born on 24 July, 1985 in Pune, India. He moved to Kuwait and spent a part of his childhood there, after which he settled in Bangalore, India.
His first Snooker coach was Arvind Savur.
Advani was introduced to the national champion Arvind Savur, at the age of 10 by his elder brother.
He became the Youngest National Snooker Champion in 2003.
After winning the Indian Junior Billiards Championship for three years in 2000, 2001 and 2003; He went on to win the Indian Junior Snooker Championship in 2003 and set a record for himself.
He is the only Indian to have won an Amateur World Billiards and Snooker title.
In 2003, he won the World Amateur Snooker Championship title and two years later he went on to win, the IBSF World Billiards Championship and became the only Indian to do so.
First person to win the WPBSA World Billiards Champion pro title along with World Amateur Billiards and Snooker title.
Pankaj Advani won the WPBA World Billiards Champion pro title in 2009 by defeating Mike Russell.
Youngest person to win all the World titles in English Billiards a record 8 times.
He achieved this feat when he won the World Billiards Championship in 2012 at the age of 27.
First player to win 5 Asian Billiards Championship titles.
Pankaj Advani won his 5th Asian Billiard Championship title in April 2012 at Goa.
He has a total of 10 World Championship titles and also holds a Hat-trick of titles in World, Asian and Indian Billiards Championships simultaneously.
The 10 World Championship titles include a Team Championship held in Glasgow. He achieved the hat-trick in 2012, 2008 and 2005.
World title in both formats of Snooker – CHECK. World title in both formats of Billiards – CHECK. Only player to do so – CHECK.
He has World Snooker titles in 15-red standard format and 6-red standard format which he first won in 2014. He also holds World Billiards titles both in time and point format.
Recipient of Arjuna , Rajiv Gandhi Khel Ratna and Padma Shri Award.
Arjuna award (2004), Rajiv Gandhi Khel Ratna award (2006) and Padma Shri award (2009).
What was your most favourite moment or triumph in Pankaj Advani's Career? Who else has got the talent to give Pankaj Advani's records a run? What do you think about the Cue sports? Let us know in comments 😀