KABBADI IN INDIA | The rise of Kabaddi as a premier sport has just been phenomenal. If it can be the second most watched TV event in India, it surely has to be something special. And its stars are not too far from reaching the heights of IPL. Kabaddi is undoubtedly high on popularity- the TV is constantly broadcasting its matches, the newspapers can't have a day without talking about the game and the playground is overflowing with kids enjoying a grapple and the murk.
This is the same game that had its second World Cup held back in 2007 and nobody noticed it, and now, Kabaddi is everywhere! Who could have predicted that it would rise to such glory that we heartily witness today? From being a forgotten sport to now competing with the likes of IPL, Kabaddi has gone through an amazing transformation and the Premier Kabaddi League has played a major role in elevating the game.
Pro Kabaddi League
The 2003 and 2007 Kabaddi World Cups were hardly broadcasted and there was no publicity about it. The international entities in Kabaddi decided to repackage the sport and present it in a way that it catered to the prime time audience. With 8 teams, international players and of course a prime time slot, PKL was ready to take center stage. But, how can a less established sport draw viewers in massive numbers? It was a massive gamble if one could ponder.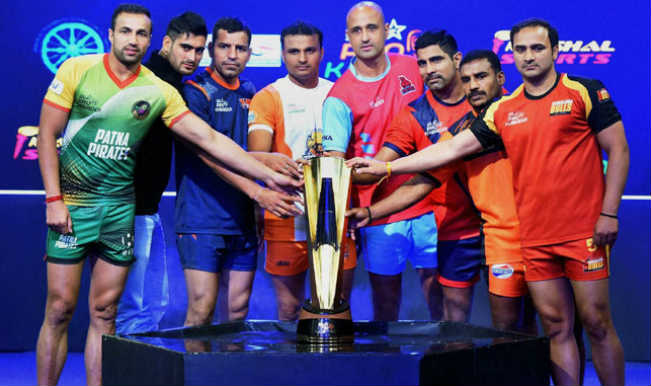 The gamble paid off and in 2014 and we saw an impressive inaugural PKL and that was just the beginning. In the 2015 edition, the viewership propelled to a 56% rise as compared to the first edition. Also, the PKL won exceptional ratings and revenues leaving behind ISL by a country mile. Those were clear signs that a new powerhouse had arrived.
The Premier badminton League, inaugurated in 2013, came back in 2016 and drew a whopping 75% raise, but couldn't compete with revenues or the pulling power PKL managed as far as the viewership is concerned. PKL flexed its 51% cumulative growth to establish its clout as the second most viewed sport of the country. With such staggering stats, one might wonder what makes it so special.
The Game
With a game duration of 40 minutes, Kabaddi is one of those sports that can decide a winner or loser within an hour. Sports that have a longer playing time experience poor viewership owing to their inability to produce magical moments and drama constantly. That's where Kabaddi gets a massive advantage.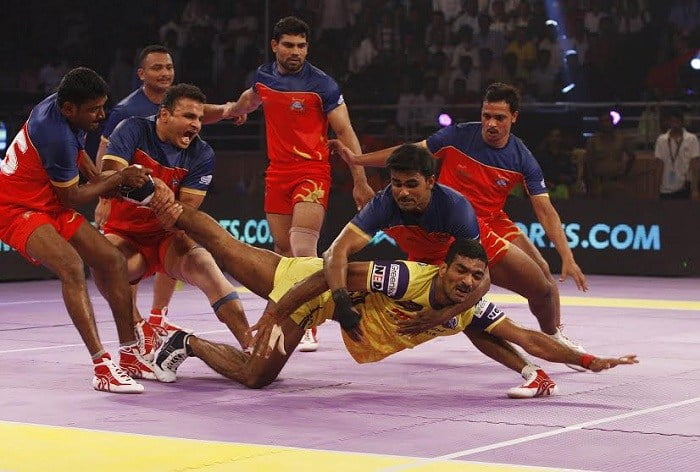 Added to that is the high octane action that is majorly contributed by a small field of play. Every minute of the match is a potential moment of ecstasy. The pace of the game is hard to catch up with and the raids keep coming as the stats on the TV screen make you ponder what the next move might be? Sometimes, people have a misconception that Kabaddi is all brawns and no brains. Well, ask a fan who jumps off his seat when his team successfully wastes times during a raid. In the end, they all matter!
The Teams
There is no weak or a strong side in Kabaddi, barring the rhetorical. The PKL has 12 mighty teams that have their own strengths and weaknesses but once the game begins, it's impossible to predict which team has the upper hand. That adds to the anxiety and the drama that unfolds as the clock ticks towards the 40-minute mark.
Talking about any specific team, there's an intriguing fix to it. International players who have played the game at the highest level stand amidst young lads who are out to make a name for themselves. Many times, the underdog factor springs up and whimsically urges viewers to have an emotional connection with a player, his team or its dynamics. Knowing that it is an ancient sport originating from the very soil of this country, there's an added sentiment to it that shows on the viewership scale.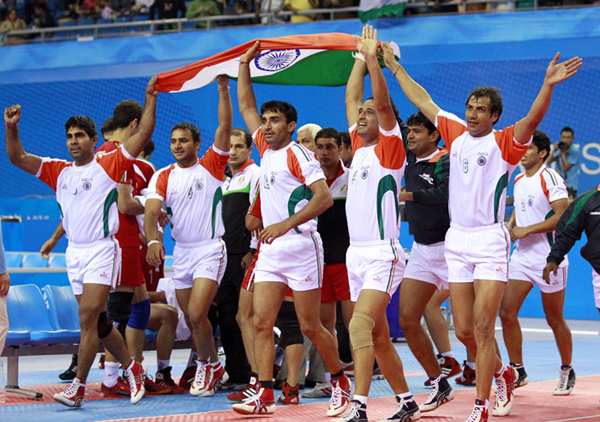 Brushing aside ISL and PBL, the Pro Kabaddi League now stands alone in the second spot while dynamically growing in popularity. Such mercurial rise is rare and certainly something that can bring up more surprises. With irresistible content and impressive packaging, the PKL is gaining momentum over other sports and possibly, it will rise and become a global force to be reckoned with!
FOLLOW US ON INSTAGRAM!