INDIAN ADVENTURERS | Since time immemorial, most women have had to fight stereotypes based on their gender. It is not uncommon even today to see Indian girls being encouraged to sit still and be polite, while boys are not only allowed but expected to be boisterous and adventurous.
So is it really surprising that when we think of adventurers or explorers, we almost always think of men setting out in search of adventure and excitement? However, history is littered with countless women who have pioneered an adventurous lifestyle despite obstacles, both real and ideological.
From Kalpana Chawla to Bachendri Pal, these 7 women adventurers have continuously pushed the envelope and have inspired us to explore our country.
#7 –Â Bachendri Pal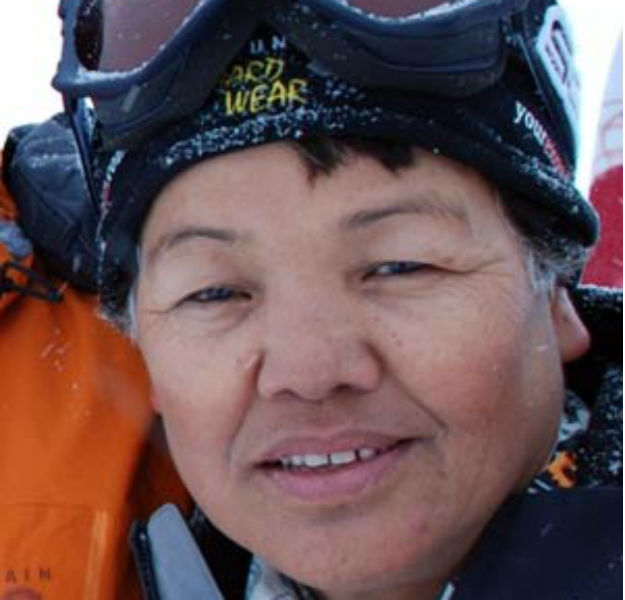 Bachendri Pal is a name that is known to most of us as a measuring stick for all Indian Adventurers. As children we read about her in school text books. Bachendri Pal who became the first Indian woman to climb Everest has inspired thousands to follow in on her footsteps, literally and metaphorically.
She's a mountaineer who made history by becoming the first Indian woman to reach the summit of Mount Everest in 1984. She realised she wanted to be a mountaineer at the age of twelve, when she along with her friends scaled a 13,123 ft mountain on a school picnic.
She bagged several awards during her mountaineering career, including the Padmashree and the Arjuna awards which she received in the years 1985 and 1986 respectively. By continuously reaching new heights in her career, Bachendri Pal proved that all women can achieve success in any field they choose to pursue.
#6 -Arunima Sinha
The former national volleyball player lost her leg when she was pushed out of a train by thieves who wanted to snatch her bag and gold chain. She fell onto the railway track and another train ran over her, crushing her leg below the knee. She was rushed to the hospital, where she had to undergo a leg amputation in order to save her life.
At 24, Arunima Sinha became the first female amputee to climb Mt Everest. After the climb, she wrote a book titled "Born Again on the Mountain" recounting the incident and was awarded the Padmashree in 2015. If that doesn't inspire you, we really don't know what will.
But, then again, her guide and mentor, Bachendri Pal, was the stuff of legends after all.
#5 – Bhakti Sharma
Bhakti Sharma, an Indian open swimmer, set a world record after swimming 1.4 miles in 52 minutes in the freezing waters of the Antarctic ocean (at a temperature of 1°C). She became the first Asian girl to achieve this feat and has swum across four oceans, eight channels and seas (which is also a world record). She was given the Tenzing Norgay National Award for her efforts.
Oooh.. Just thinking about what she's done makes me feel cold..!
#4 –Â Archana Sardana
Archana Sardana is the first Indian civilian base jumper and skydiver. Her first exposure to any kind of physical activity was a walkathon she participated in with her husband. After that, she's never looked back and has been addicted to adventure ever since.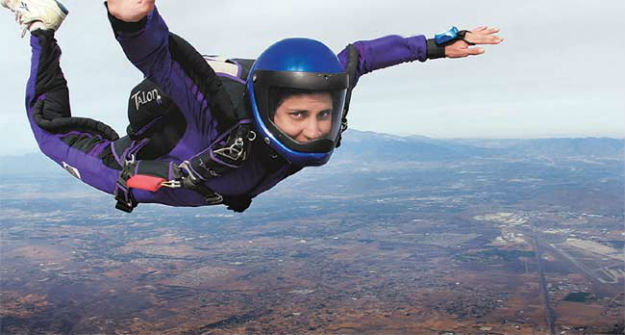 She has completed more than 60 underwater dives, 300 skydives and more BASE dives than she can care to count. Many may have heard of Archana Sardana, one of the most well-known names in the diving community. But few would probably know that there was a time when she had to mortgage her home to fund her passion.
There can be no excuses for not pursuing your passion. Not after this.
#3 – Reena Kaushal Dharmashaktu
A freelance outdoor and mountaineering instructor based in Dehli, Reena Kaushal Dharmashaktu became the first Indian woman to ski all the way to the South Pole. The Kapersky Commonwealth Antarctic Expedition consisted of 8 women from the commonwealth countries, including Reena who represented India.
The women faced blizzards and freezing temperatures below -30°C but continued skiing consistently for over 900 km across Antarctica to reach the geographic South Pole. Reena arrived at the trademark mirror ball (ceremonial South Pole) near midnight on the 30th of December, 2009. A true daredevil indeed!
#2 – Aanchal Dhara Madan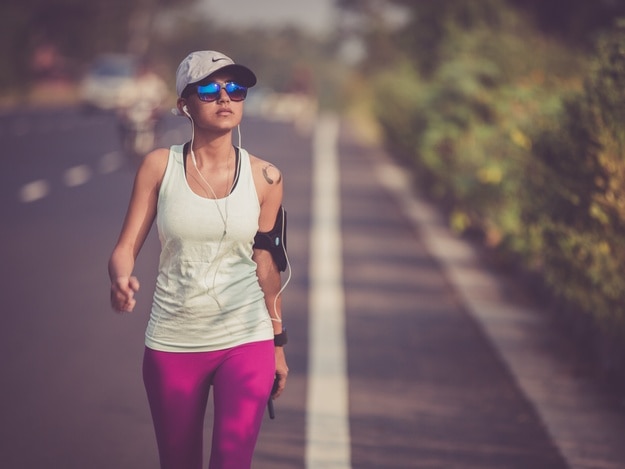 Meet Aanchal Dhara Madan. She went on a walk. A long, long walk. She left the comfort of her home in suburban Mumbai, Andheri and walked all the way to Morjim in Goa. She covered a distance of 582 km in a span of 26 days.
Throughout her journey, Aanchal met several people who welcomed her with open arms, offered her food and invited her and her camera crew into their homes. She also met a truck driver who was on the road during Diwali just so his children — his daughter is a PhD, his son is an MBA student — could study.
She says the experience was life-changing and gave her a new perspective on life. So what are you waiting for? Let's get cracking…
#1 – Kalpana Chawla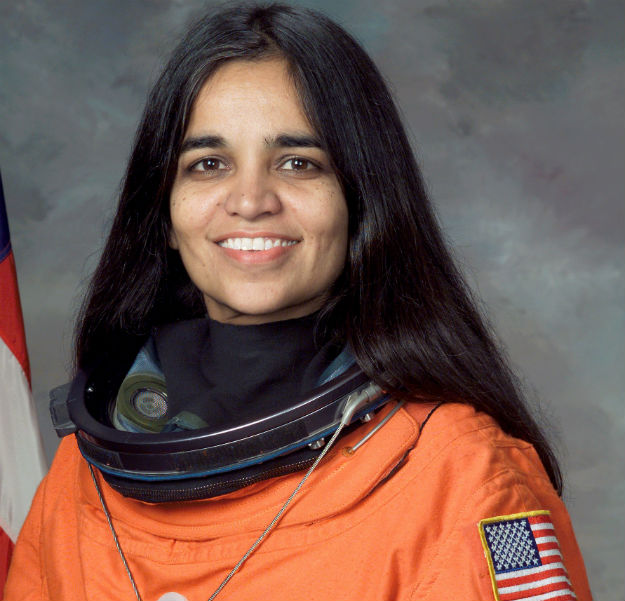 What can we say about the first Indian woman in space that hasn't already been said? The leader of all Indian Adventurers, Kalpana Chawla who made her maiden flight on Space Shuttle Columbia in 1997 captured the fascination of a nation that had only just been exposed to the outside world when the economic liberalization program kicked in 1990.
Chawla will always be special because she showed us that our childhood dreams of becoming astronauts could indeed be achieved. And she's gone to be with the stars watching over us all.
What is bigger than space and what adventure could be bigger than exploring space?