Cricket is gentleman's game though the fact that two gentlemen can be rivals cannot be exempted either. Here are few stories of such on-field rivalries which later bloomed into off-field friendships.Â
Bromances between the players of the same team are mundane and expected. This chemistry between the players promotes team spirit and strengthens bonding.
Do we get to notice bromances between sportsmen who are arc rivals on-field? Yes, there are several such stories to prove the emotion that sports can build.
Like they say, divided by borders and united by cricket.
Here are few such examples of cross-border bromances:
Kohli-Steyn: The Indian skipper and the South African paceman bonded as they represented the same team during IPL. Both of them are extremely passionate about the game and this helps them connect on an emotional level too. On the field, while playing for their respective countries, they are extremely competitive which build paramount of respect for each other.
2. Tendulkar-Warne: Isn't it obvious when two dynamic personalities come together they either crash away or together. Our very own Little Master who is modest with simplistic values and the Aussie spinner who possesses an aura that attracts controversy were bound to become friends. They just proved that opposites attract and there is nothing uncommon about it.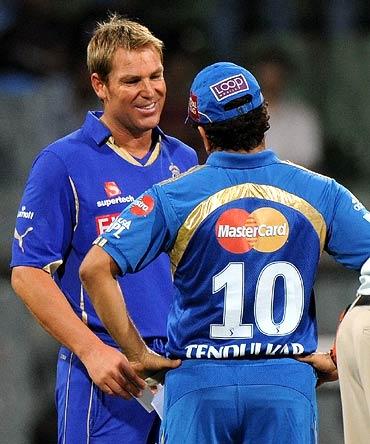 3. Pietersen-Singh: This friendship started because of IPL though they had no signs of friendships earlier. They called each other names, could not see eye-to-eye and are excellent sportsmen. Both being very good at what they do, couldn't keep them apart and hence, they eventually became good friends. When Yuvraj was battling cancer during 2012, Pietersen visited his residence to give him much needed courage.         Â
4. Sehwag-Akhtar: Even this bond started-off with some enmity that both the countries witnessed.              During their playing days, both of them were fiercely competitive and tried to dominate each other. They became friends during the All-Stars series and set an example that rivals can become friends even post-retirement.
These people prove that even bitter rivalries on-field do not affect relationships off-field. All of these friendships were either possible because of cricket or the emotions for this game.
Play any sport and turn those awful rivalries into lovely friendships!
READ MORE BLOGS!