When we were kids, getting the coolest cycle in the market was our first dream vehicle. Our love for cycles started there and somewhere in the midst of all the Harley Davidsons, Royal Enfields and Luxurious cars we see every day, our desire to own the best cycle in town disappeared. You are still not old. Go get a Cycle, Fall in love with it and get fit. Gather a bunch of folks, plan on a cycling trip to these beautiful destinations and have the best journey of your life so far.
Shimla to Manali through Mandi
Distance: 250 km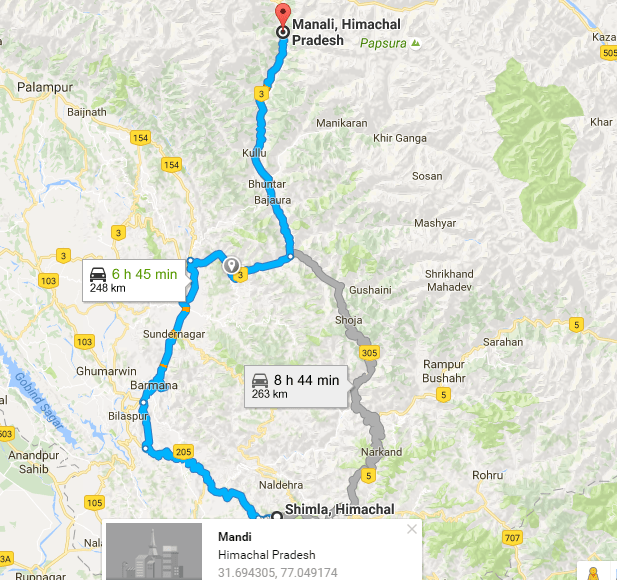 This entire route is a dream journey for all the road trip lovers. The scenic beauty of the mountains captivates the eyes and sure serves as a treat to the cyclists.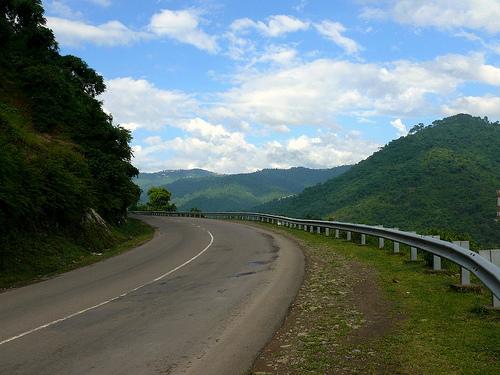 Distance: 37 km

If you are interested in taking a really short trip via Cycle, then "Puri-Konark" stretch is the best option for you. Spread over 37 km the drive from Puri to Konark also includes cycling through a short strip of Coastal Line via the Konark Reserve Forest to reach the destination. So if you are taking this trip don't miss out the famous Jagannath Temple at Puri and the Konark Sun Temple.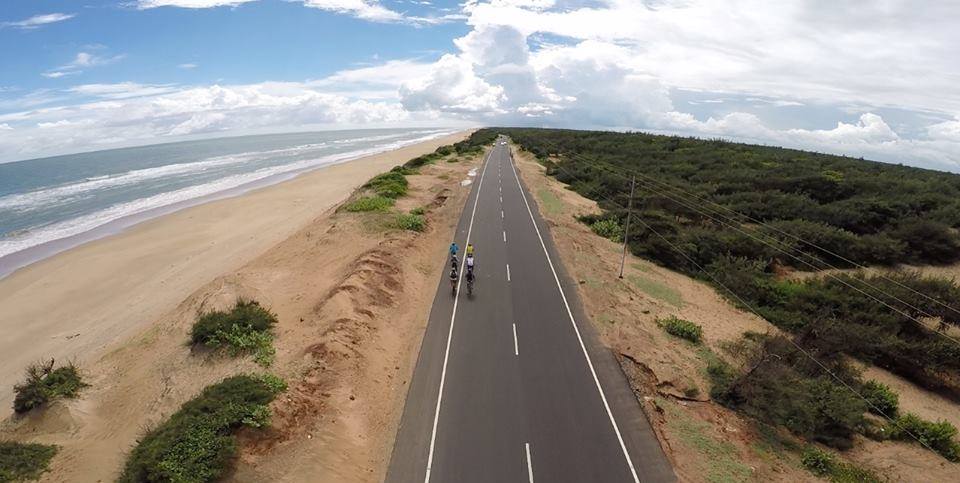 Bangalore to Bandipur Forest
Distance: 230 km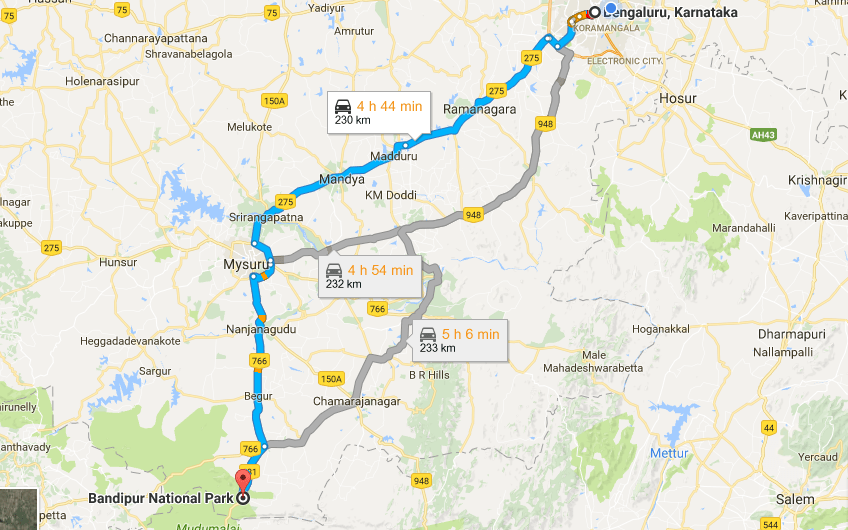 Bangalore to Bandipur trace should be the most preferred road-trip destination for those living in the Silicon Valley of India. The journey goes via Mysuru and finally ends at the Bandipur National Park, a beautiful place to spot Wildlife. If you are a Wildlife Photographer or you love to take Photographers you should definitely go for this trip at least once in your life.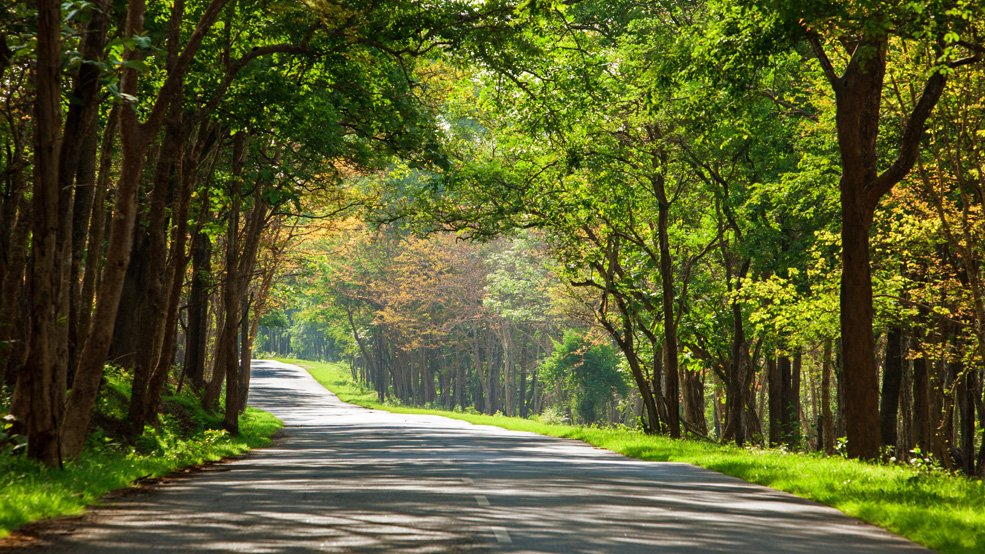 Chennai to Pondicherry along ECR
Distance: 155 km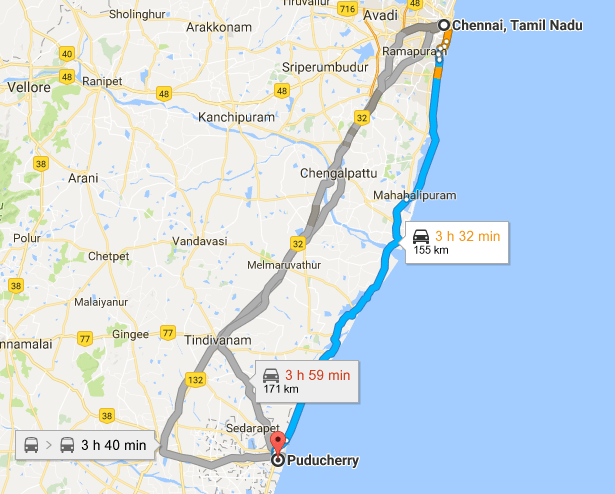 Where do you get some Cheap booze in the south? PONDICHERRY, of course! If you are planning on visiting Chennai sometime, get your cycles ready for the weekend to Pondicherry. Drive along the Scenic East Coast Road (ECR), stop for some beach time along the journey and make fabulous memories.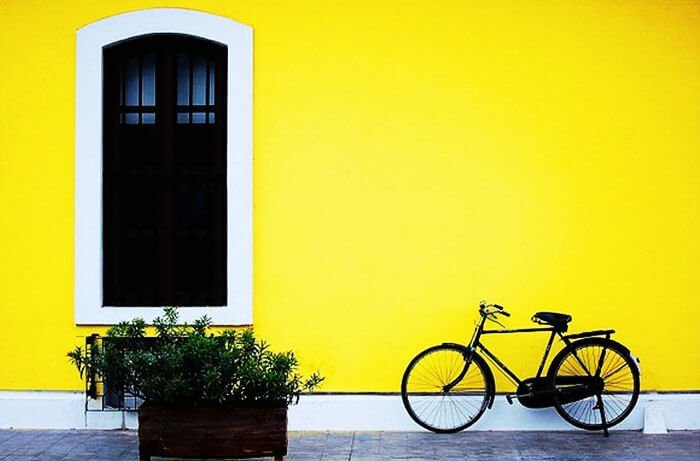 Distance: 355 km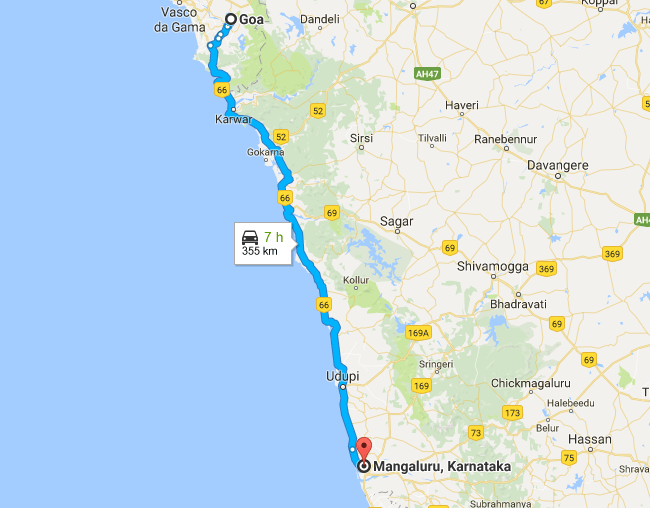 So what strikes your head when you hear the word "Goa"? Full on Party eh ? Yeah. Instead of taking out your cars or travelling by air, why don't you go back in time, pull out the cycles from your garage or rent one if you haven't got it and take a trip from Mangalore to Goa or Vice-versa? Lovely Coast Line, Stops for Great pictures, Booze and Food, What more can you ask for?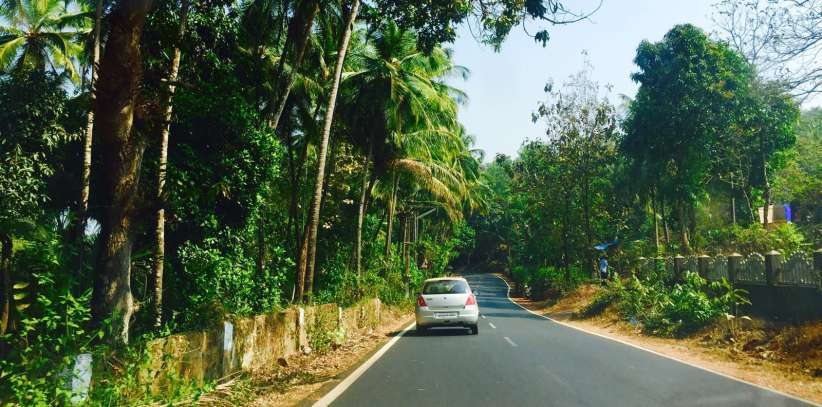 Distance: 130 km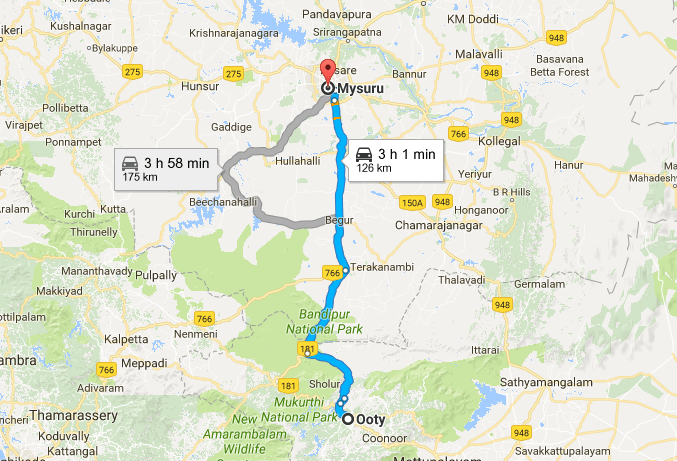 The journey from Mysuru to Ooty passes via the Bandipur National Park, Mudhumalai Wildlife Sanctuary and lands up in the Queen of Hills, Nilgiris. With lush green surroundings, subtle climate and the beauty of the surroundings, this cycle trip will be a one to be remembered for a lifetime.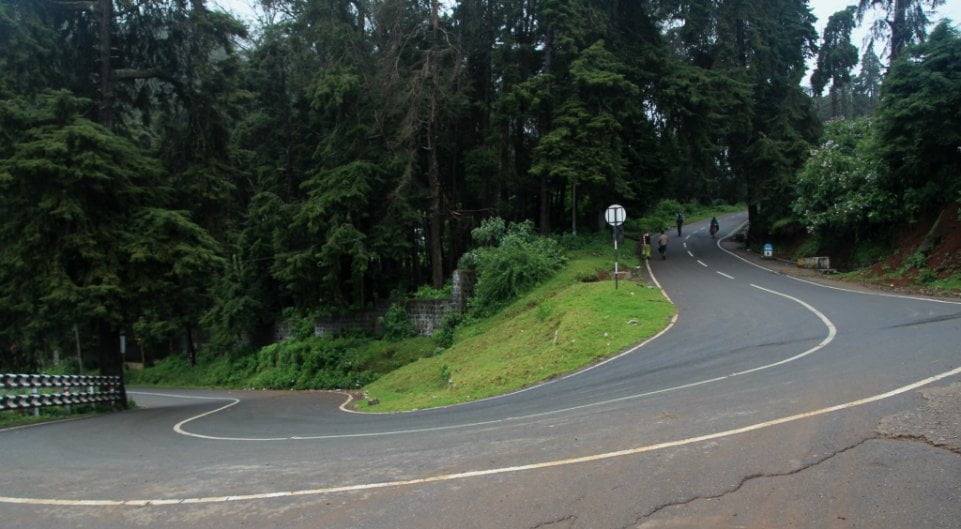 Distance: 437 km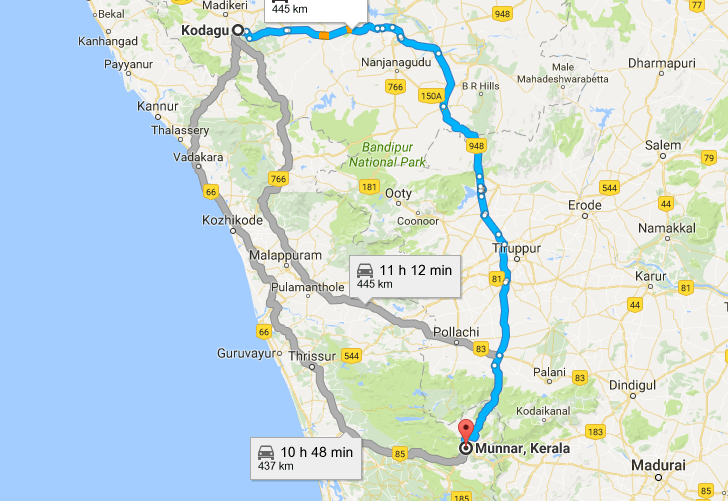 This trip is totally worth all the toil you take for travelling around 450 km. This Journey is spread throughout 3 southern states, Karnataka, Tamil Nadu and Kerala. Witness the amazing cultural diversities within the 3 states, some lip-smacking food and the lovely locations.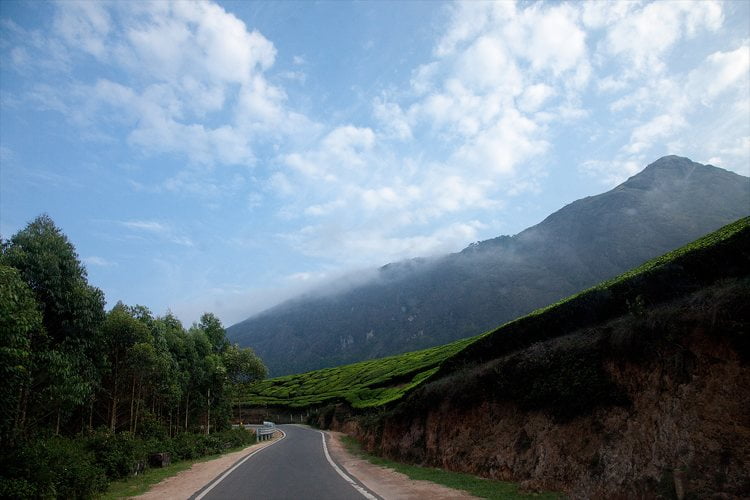 Distance: 54 km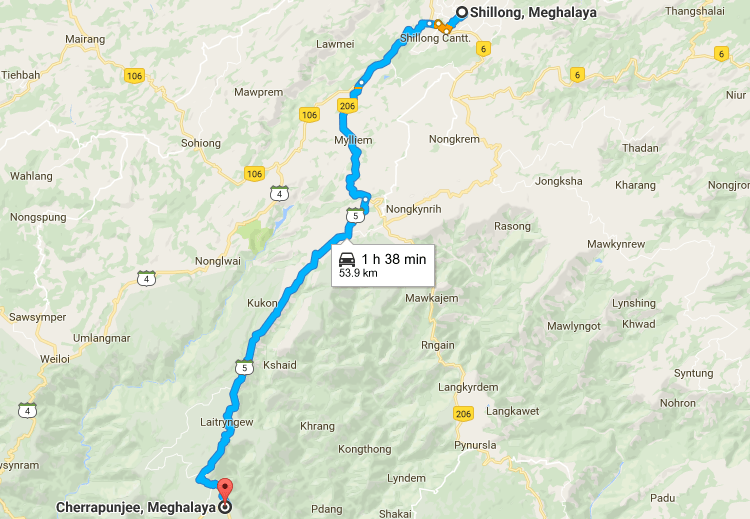 The two beauties of Meghalaya – Shillong and Cherrapunjee are 54 km apart and offer great entertainment for the tourists. Taking a trip to Meghalaya? Hire a cycle there and go on an adventurous cycling trip. Wanderlust is never harmful.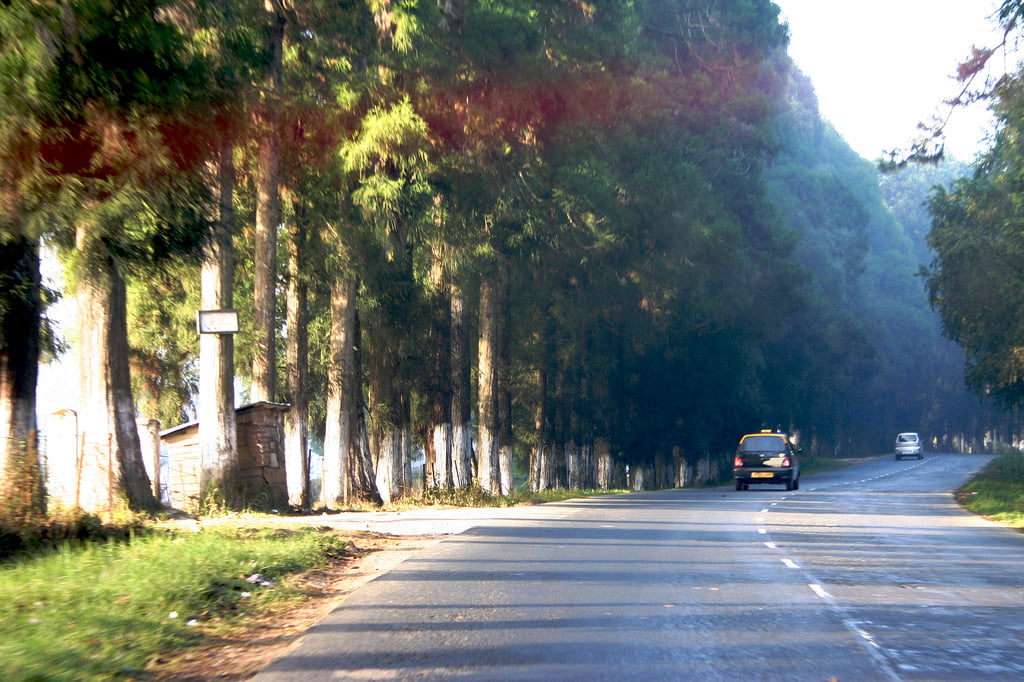 Distance: 286 km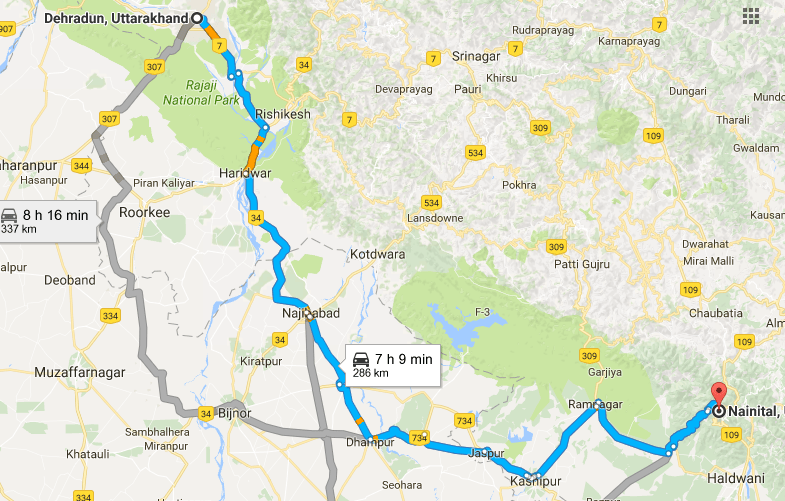 You have a lot of attractions on the way from Dehradun to Nainital. This trip could be one of your best yet. The route map passes via Rishikesh, where you can stop and try adventure sports like Bungee Jumping. You could get to uncover many hidden locations and also discover local food destinations during this trip. Friends, Cycle and incredible street food – Whatta Combination!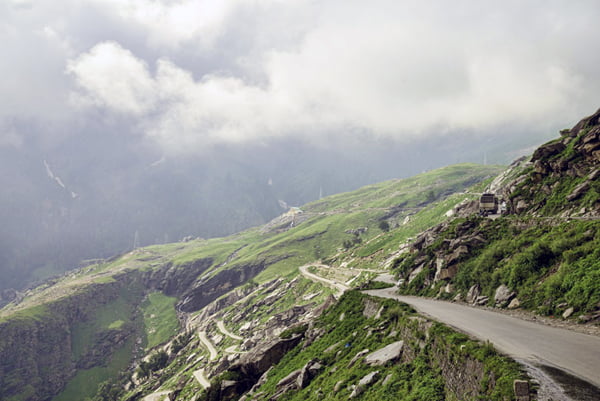 Distance: 177 km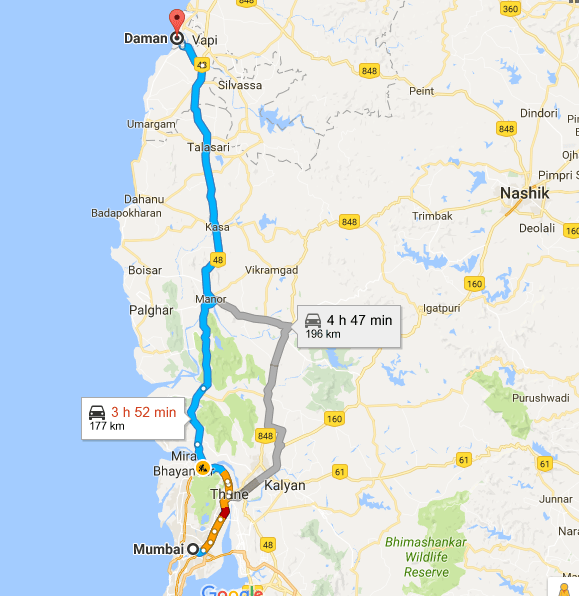 The forts and beaches in Daman are a bombshell. If you live in Mumbai, you should definitely take a trip to Daman via Cycle. You could travel alone but if you are a social-bird don't think twice to gather a bunch of your buddies to this breathtaking spot.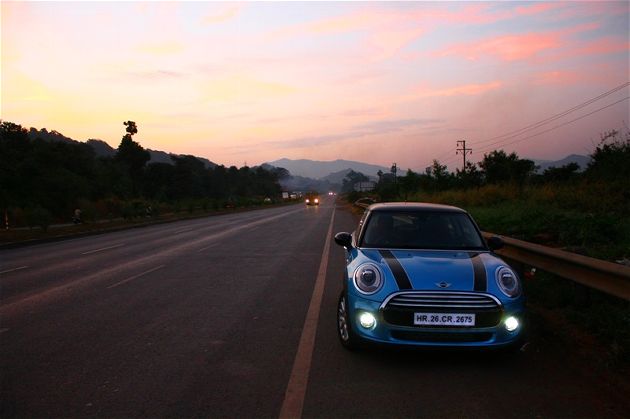 Anytime you are broke to get yourself the expensive flight ticket but still wanna get an adventure of your own; Don't worry. You always have a friend in your cycle. Just fill your pockets good enough to get you few meals and set out on your super journey.
Loved the spots listed for Cycling adventures? Have you got other spots on your mind to be explored? Tell us in the comments.
Also if you want to share your adventure stories with us, write to us at sheryl@playo.co and we'll get your story featured on the blog. Hope you had a good read!
Interesting! Check out 5 Adventure Sports you should try at least once in your Life.