How should I stay fit?
Should I go for a run?
Hit the gym?
Or get some friends together for a pickup basketball game?
While all those options have their merits, a lot of individual's personal favorite is Badminton.
The advantages of playing badminton are many. Whether you want to lose weight, improve agility, or just lead a healthier lifestyle, with only a racket and a shuttlecock, you can experience its abundant benefits. If you have ever wondered how this seemingly simple sport can leave you panting and drenched in sweat, then keep reading.
Brief Explanation of Badminton as a Sport

Before we delve into the numerous advantages of playing badminton, let's ensure we're all on the same page about the sport itself. Badminton is a racket sport that involves hitting a shuttlecock across a net. It is a fast-paced game requiring quick reflexes and agility, originally deriving from an earlier game called Battledore and Shuttlecock. An enchanting blend of power, precision and fitness, it has secured its place in international popularity, even becoming an official Olympic sport in 1992.

Flexibility and Versatility: Have you ever seen a badminton player in action and noticed their seamless motions, ducking and diving, swooping and volleying, a blur of swift and graceful movements? That's because badminton is all about versatility and quick thinking. It requires you to use a variety of body movements, making it essential to warm up all the parts of the body before a game.

Engage with Speed: The shuttlecock can reach shocking speeds of over 200 miles per hour – faster than a Eurostar train! Such velocity demands players to have speedy reflexes, stay alert, and keep their heart pumping, contributing to overall fitness levels.

Full Body Movement: Unlike some sports that focus on certain parts of the body, badminton sends its players leaping, lunging, swerving and twisting and demands the use of almost every muscle. This total body workout is a unique feature of the sport. So, does playing badminton reduce weight? Yes. Playing badminton regularly can help reduce weight.
With this basic understanding of the sport, let's dive deeper into five distinct badminton benefits:
Low Injury Rate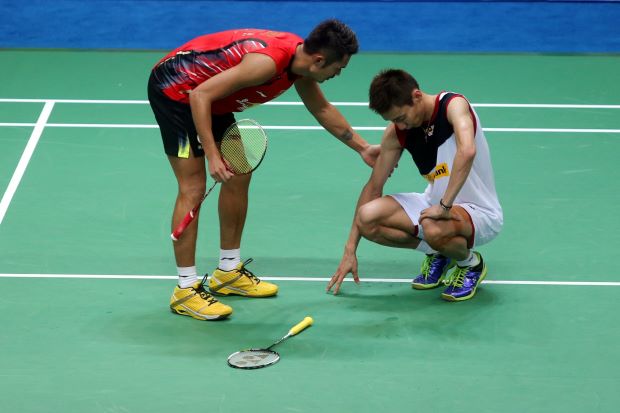 One of the greatest benefits of badminton is its low injury rate. Unlike many popular sports, badminton isn't prone to causing significant harm to its players. That being said, it's important to note that any physical activity comes with its potential risks, and proper technique and gear are always crucial for safety.
Firstly, badminton is a non-contact sport. This means you're not directly interacting with another player in a way that could lead to injury, as opposed to games such as football or basketball. Badminton focuses more on skill, precision, and strategy rather than physical strength or aggression.
Manageable Impact

Another badminton benefit is unlike running or jumping sports that place a substantial amount of stress on the knees and ankles, badminton has a comparatively lower impact on your joints. The sprung wooden floors typically used in badminton courts absorb much of the shock, reducing the chance of joint-related injuries.
It's gentler on your knees compared to jogging or other high-impact sports. Thanks to the lightweight racket, the risk of straining wrists or arms is significantly lower. Proper technique can prevent shoulder and muscle-related injuries.
Remember, the key to a safe game is understanding the sport and playing with the correct form. So, grab your racket and start reaping badminton health benefits today!
Lesser Players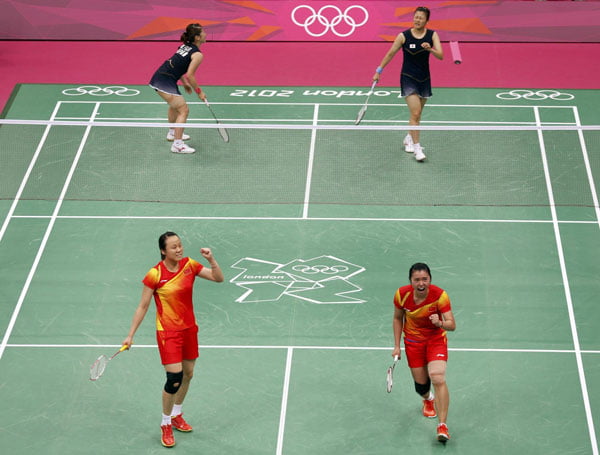 Badminton may not have the same global visibility as soccer or basketball, but this doesn't mean it's any less beneficial, especially when it comes to your health. This sport is suitable for players of all ages and levels, thanks to its adaptability, and comes packed with numerous benefits that significantly outweigh its "lesser player" status.
Badminton does not require complex procedures or skills to get started. All you need is a racket, a shuttlecock, and a desire to have fun while breaking a sweat. With practice, you'll find your game improving, going from simply hitting the shuttlecock back and forth to executing more complex strategies.

Since it's often played in doubles, this means more chances for interaction and camaraderie. You build relationships as you build your muscles.
What's great about badminton is that it doesn't discriminate. Whether you're a child, teenager, adult, or senior citizen, badminton allows you to enjoy physical activity and reap its health benefits. You might even end up loving the sport so much that it no longer feels like a workout but a fun and enjoyable pastime. Now, isn't that the best way to keep fit?
Indoor Sport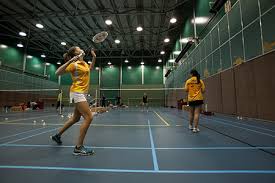 One of the great things about playing badminton indoors is that you don't have to worry about rain, snow, excessive heat, or cold. This sport offers consistent training that can even lead to better sleep patterns and routines. So, your fitness goals won't be interrupted by inclement weather.
Air Quality Control

Badminton health benefits play a vital role in making the game a favourite of majority sports and fitness lovers. Besides the weather, the air quality is another aspect you need not worry about. Indoor badminton courts maintain high-quality indoor air, reducing the chances of getting allergies and breathing problems. This makes badminton particularly welcoming for people with respiratory conditions.
Safety First

Indoor badminton also ensures player safety. The surfaces are meticulously designed to reduce instances of accidents and injuries. Here are some badminton advantages related to safety:
Slick floors are less prevalent, reducing the chance of slip-and-fall accidents.
Enclosed spaces mean no hindrance from traffic or stray animals.
Designated playing area minimizes the risk of collisions between players.
So, consider picking up a racket and start your fitness journey with badminton. This incredible indoor sport offers protection from weather elements, ensured air quality, and a safe environment. Badminton certainly has the health benefits that every fitness enthusiast should explore!
Inexpensive Sport

Let's face it! Joining a fitness club sounds exciting but may be heavy on the pocket for some. Investing in high-end gym equipment might not be the most feasible option for everyone. But here comes the good news. Badminton is one of those sports that isn't expensive but gives you a proper stretch and a hard time (in a good way!), as any gym workout would. This makes "inexpensive sport" one of the significant advantages of playing badminton.
To get started, you only need a badminton racket, a shuttlecock, and a bit of space. Badminton does not always require a professional court. A backyard, or a park, or even an open space is all you need to play. This eliminates any recurring or membership fees, making this sport profoundly affordable.
So, suit up, grab a racket, and get ready to sweat it out in an enjoyable, low-cost way!
Growing Popularity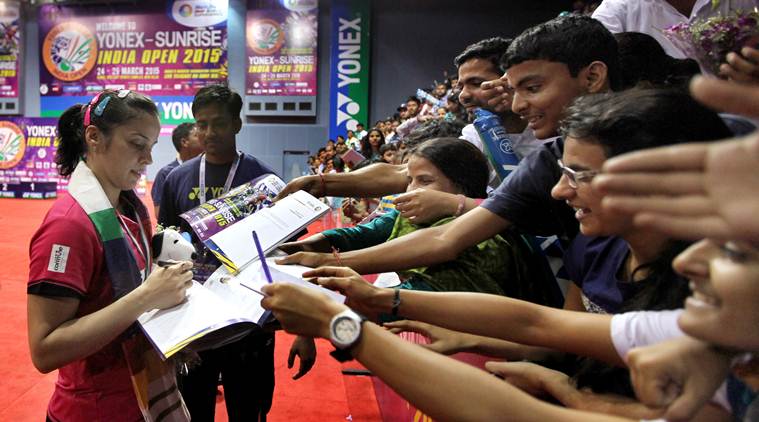 Badminton is gaining momentum worldwide as one of the leading racquet sports. The allure of badminton lies in its simplicity; however, do not confuse that with a lack of challenge or benefits! This sport packs a serious fitness punch. The best part? It's fun and accessible for all ages and fitness levels.
Traditional team sports like soccer and basketball might be wildly popular, but they demand a large team to play. On the contrary, badminton can be enjoyed with as few as two people. This makes it perfect for a quick, invigorating game anytime, anywhere.
Did you know that badminton is the second most played sport in the world? This game has truly captivated the globe. It's being taught in schools, amateurs are participating enthusiastically, and professional players are making the sport more exciting than ever.
One of the major badminton advantages is its inclusiveness. It does not matter if you're young or old, highly trained, or a beginner – everyone can enjoy badminton. And while you're having fun, you're also improving your health and fitness levels significantly.
Let's meet some stars
PV Sindhu, the first and only Indian to become the badminton world champion, is considered one of India's most successful sportspersons. She is also an Olympic silver medalist. Her dynamic playing style and never-give-up attitude make her a true inspiration for young badminton enthusiasts.
Another prodigy is Kidambi Srikanth, known for his explosive power and lightning-fast agility on the court. His numerous achievements, including being the first Indian male player to reach the world number one ranking, have solidified his status as a legend.
Saina Nehwal, the first Indian to win an Olympic medal in badminton, has paved the way for Indian women players to excel at an international level.
The rise of young talents like Lakshya Sen and Satwiksairaj Rankireddy adds to India's impressive badminton lineage.
Conclusion
From boosting heart health to improving speed and agility, the advantages of playing badminton are truly astounding! Let's just have a quick summary of these compelling reasons:
Badminton is a fantastic way to improve heart health. It's a high-intensity exercise that pushes your heart rate, helping to keep it strong and healthy.
It enhances agility, speed, and reflexes. With the fast-paced nature of the game, there's no doubt you'll be performing lunges, jumps, and sprints.
Badminton also promotes mental wellness. It can help reduce stress and anxiety while enhancing social interactions.
It's a brilliant sport for fat-burning and weight control.
Lastly, it can increase your longevity. As it promotes good health and fitness, it inadvertently prolongs life.
So, grab a racket, call some friends, and go have fun on the badminton court today! After all, it's not just about the calories we burn, but the fun and fulfilment it brings to our lives. Better health. Better life. Play badminton!