#1 – Roger Federer – Rafael Nadal (Fedal)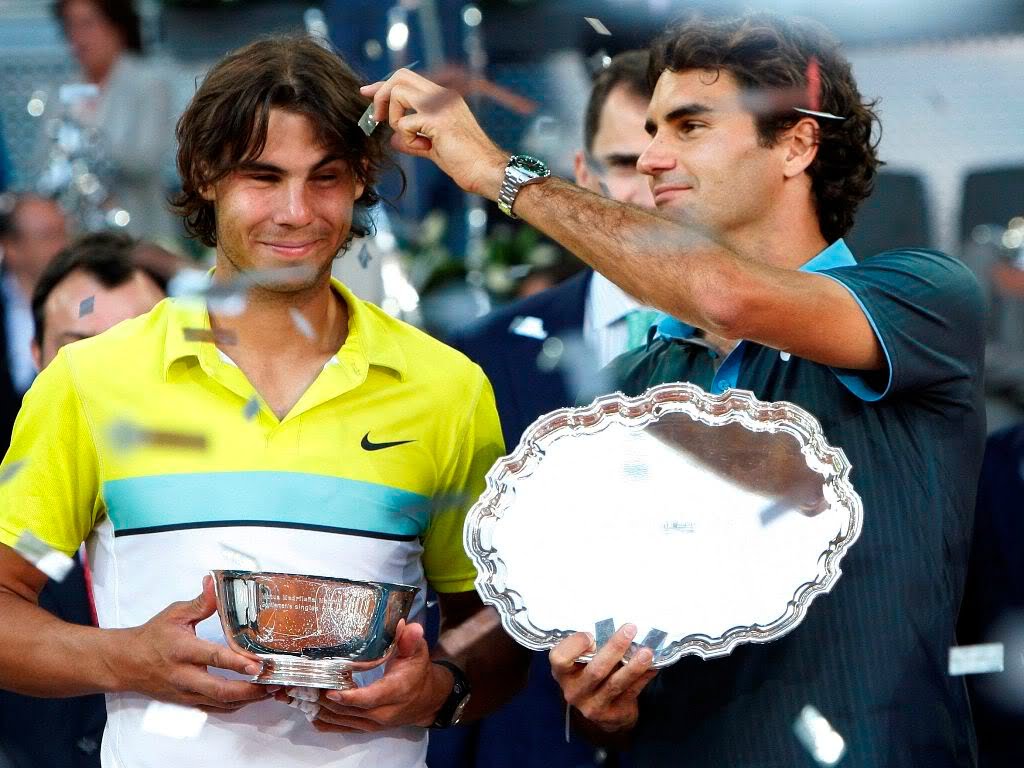 This is the ultimate battle in all of sports. A match-up between the Unstoppable Force (Federer's sublime offense) and the Immovable object (Nadal's impenetrable defense).
With 35 titanic clashes over the last 13 years, Federer and Nadal have staked their claim as the greatest rivalry in sporting history.
The key to their match-up is that Federer has to serve like a demon no matter how many times Nadal might rip a return winner or a passing shot. Federer has to serve big, first and second balls, to keep points short and dig himself out of tight situations.
https://web.archive.org/web/20201216111125/https://www.youtube.com/watch?v=XXs9mwKk6Hk
The Fedal craze — the obsessive, giddy, over-the-top media coverage, complete with its fawning and gushing and hype-generating stubbornness — is rightly frustrating for Djokovic and Murray fans, and for fans of any players other than the Swiss and his mighty Mallorcan rival.
https://web.archive.org/web/20210614114615/https://www.youtube.com/watch?v=aQzDH1MOuGE
Due to their storied rivalry, the advancing age of both players in their respective careers, critical speculation of this being their last Grand Slam finals contest against one another, the potential tennis history made from either victory and subsequent implications on their respective legacies.
The match's relevance towards popular and critical discussions on either Federer or Nadal being 'the greatest tennis player of all time', the 2017 Australian Open men's singles finals match between Roger Federer and Rafael Nadal, referred by the moniker 'Fedal XXXV', was a 'dream final' and the most highly anticipated final in not only the tournament's history but also all Grand Slam and tennis history and as being one of the most important events in sport.
And their 5 set final at Australian Open 2017 ended with this show of pure class from Federer.
https://web.archive.org/web/20171001040755/https://www.youtube.com/watch?v=k_NZKFSx0Vk
Also read: TOP 5 TENNIS' FAIRY TALE ROMANCES