FREESTYLE FOOTBALL FEDERATION INDIA | When we talk about Football, all that comes to our mind is the 100 yard-ground, 11 a-side teams, the grass fields and the open audience screaming their hearts out to the goals being scored. But someone out there thought there was more to Football than the goals and invented a more fancy and sophisticated form of Football namely Freestyle Football.
An entertaining and a fun module of Football that captivates the audience, Freestyle Football has gained importance over the years around the world. Owing to the creativity and fun involved in performing Freestyle Football, the sport attracts a huge crowd. But the amount of takers for the sport has been sparse.
Freestyle Football gets an Indian home
A 21 year-old Aspiring Engineer and a Sport Lover herself, Nikita Sundaram wanted to spread the sport in India. This pushed her to discontinue her engineering degree from New Zealand and move to her home country to bring in the Freestyle Football fever. Initially, convincing her parents to take such a rave decision into creating sports revolution didn't favour her. But this didn't stop her from doing the best for the sport.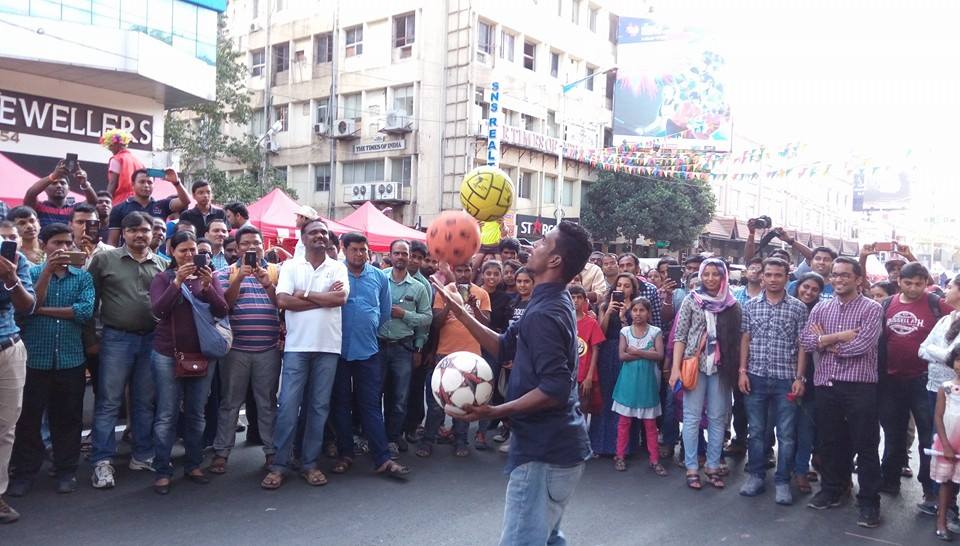 When Nikita moved to India she kept looking for opportunities to start a home for Freestyle Football in India. That's when she met Satish, winner of the Bangalore edition of Redbull streetstyle 2014. This fired the start of something new for the Freestyle variant of Football in India. With so much of negativity surrounding her, she shrugged it all away and established the Indian Freestyle Football Federation (IFFF) along with Satish who is currently the vice-president of the foundation.
I used to play Football when I was studying in New Zealand during breaks. My friends used to play Freestyle Football and it was very new to me. I thought of introducing the sport in India. That's when I met Satish, who was a Freestyler and realized the sport existed in the country. Due to lack of social media promotion, people were not aware about Freestyle Football in India
says Nikita who has been working vigorously to create awareness about Freestyle Football in India for the past 6 months. She aims at advertising the sport and spreading the fever to every nook and corner which influences  both the young and the grown-ups to take up the sport.
A free sport for all
Being an individual sport, Freestyle Football comes with less constraints and Nikita is of the opinion that it is a sport that most women should prefer to get trained in. In a society where men's sport garners more attention than the women's sport, she insists women to step out of their comfort zone and fight for their passion.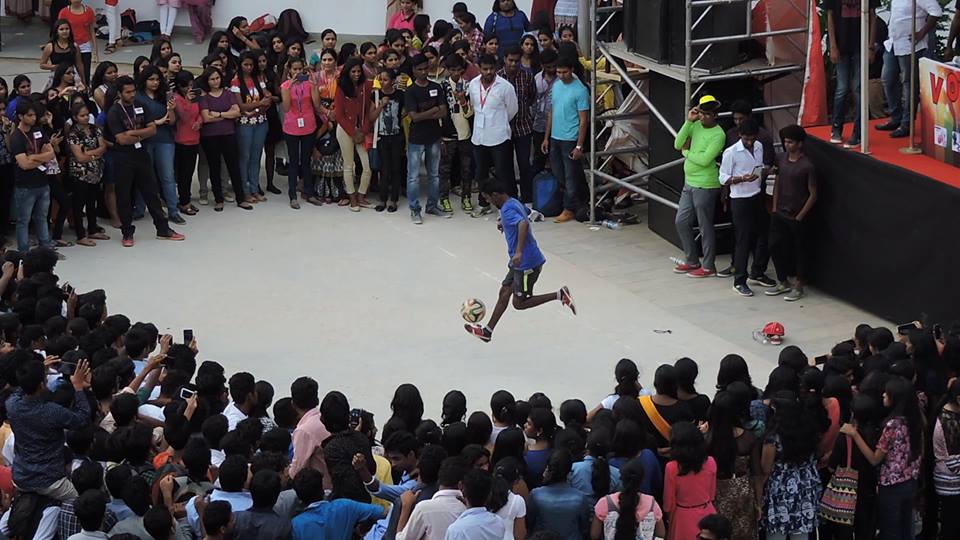 It would be nice if girls can get into freestyle football. It is a chance for everyone to get to play. The sport is not only for boys but for girls as well. I have even received threatening emails from Freestylers here in India asking me to shut the federation down. They seem to know more than what I know. I wouldn't like to mention their name.
voices out Nikita, when asked about what challenges she faced when trying to establish the federation. She along with her counterparts have opened two Freestyle Football centres in Bangalore- The Freestyle Football Capital of the nation, where around 200 kids train. The Tamil Nadu Freestyle Football Federation and the Gujarat Freestyle Football Association are also affiliated with the IFFF currently.
It looks like there's a great future for Freestyle Football in the country with many organisations springing up to support the sport. To know more about the sport, check out freestylefootballindia.org.
Why don't you enroll yourself in a class today?
Also read:Â Meet the President of this Bengaluru-based NGO sparking sports in the lives of underprivileged kids