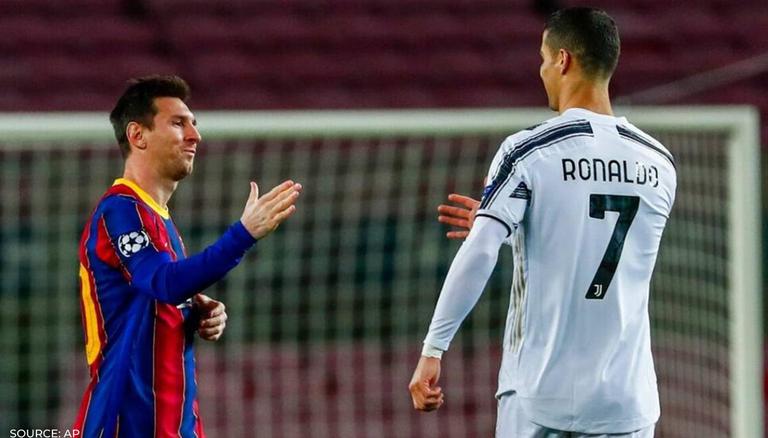 CRISTIANO RONALSO VS LIONEL MESSI | Everything about Ronaldo and Messi sets the perfect stage for their perceived rivalry. Ronaldo is a brash and exuberant performer who is powerfully built and has a massive ego. Messi is a shy and a humble person who is shorter and has a more compact physique.
On the field, Ronaldo and Messi spearhead the long-standing El-Clasico rivalry for Real Madrid and Barcelona, respectively. And individual football records continually get broken by both. In many ways, this rivalry is a parallel of the Federer – Nadal rivalry in tennis. Sheer talent vs determination and grit.
Well, we've finally found five reasons why Ronaldo can be considered better than Messi…
5) Ronaldo is a more complete player…
Messi and Ronaldo are amongst the most complete football players to ever play the game. But if you had to compare the skills between these two titans of the sport, Ronaldo manages to just edge Messi.
Ronaldo is taller and more robustly built than Messi, and this physical difference accounts for their differing styles of play. Messi is shorter, more compact, and less powerful, thus he relies on his incredible agility and ball control.
In contrast, Ronaldo can rely on his strength and power against defenders. These are situations where agility alone, just won't cut it. Ronaldo's superior power and physique gives him a greater free-kicking and long-range kicking ability than Messi. Due to the big height difference, Ronaldo can pull off ridiculous jumps, something Messi just physically can't match.
4) Ronaldo is a better athlete
Outside of the perfectly balanced Barcelona strategy, Messi's defects could, potentially, be exposed. Conversely, Ronaldo is arguably more rounded than any other player in world football. With greater speed than Messi (33.6 kph compared to 32.5kph), greater strength, greater use of his weak foot, and an outstanding heading ability (Ronaldo has scored from 8.5 feet in the air), his characteristics have been carved with greater attention to detail.
3) Ronaldo has won 2 league titles for 2 teams
Messi has primarily focused on the Spanish League and has been extremely successful with his team, Barcelona. Ronaldo has dipped his toes in both the Spanish League and the English Premier League with great success.
During his six-season tenure in the English Premier League, Ronaldo lent his services for Manchester United. After a three-season teething period, Ronaldo helped Manchester United win three Premier League titles in a row from 2006 to 2008. This was before transferring to Real Madrid and trading in England for Spain.
Rather than go through a slump, Ronaldo managed to help Real Madrid break through Messi's Barcelona team's prior dominance in La Liga. They won the Spanish League title.
2) Ronaldo is way more popular and marketable…
They are closely matched on the field. But, Ronaldo definitely has Messi's number when it comes to fans and brand image off the field. Behemoths like Calvin Klein, Coca-Cola, Castrol, Konami, Banco Espirito Santo, Jacob & Co, Tag Heuer, Fly Emirates, Samsung, and KFC throw money at Ronaldo in exchange for his face and body on every advertisement.
In 2006, Ronaldo launched his own fashion boutique called CR7 and since its inception, CR7 has steadily grown and expanded into the underwear and fragrance business.
1) Ronaldo is way more generous with his wealth
Ronaldo has been rated the world's most charitable sports star for several years in the running for a very good reason. He's been consistently giving away massive chunks of his yearly pie and extra prize money to various charities and social service foundations all over the world. For more about cristiano ronaldo net worth please visit this website: thesquander.com.
Of the age groups that Ronaldo's work has impacted the most, infants and young children stand out. He even sponsored pioneering therapy for a nine-year old girl whose medical condition had no prior cure. That's just too kind and generous even for him.
Disclaimer: The views expressed here are purely of the author's.
Also read: 12 Pictures That Reveal Why Football Is More Than Just A Sport