IRREPLACEABLE MS DHONI | MS Dhoni has been a heartthrob, helping India achieve feats they once dreamed of. The only captain to win all major trophies in the game, Dhoni added his magic to the game and made it look like a fairytale.
The former India captain chose to stay cool and eventually, managed to achieve great success. Here are the moments from his career that blatantly tell he is irreplaceable.
1) The 2007 T20 World Cup
It all started here. His debut came in a major tournament coming on the back of a disastrous 2007 ODI World Cup. Things needed to change and India decided to field a young side in an unfamiliar tournament.
Dhoni gave claims of his greatness in the tied game against Pakistan where he kept his cool and gave confidence to the boys to hold their nerves. It paid off and India won their mini World Cup in the original World Cup.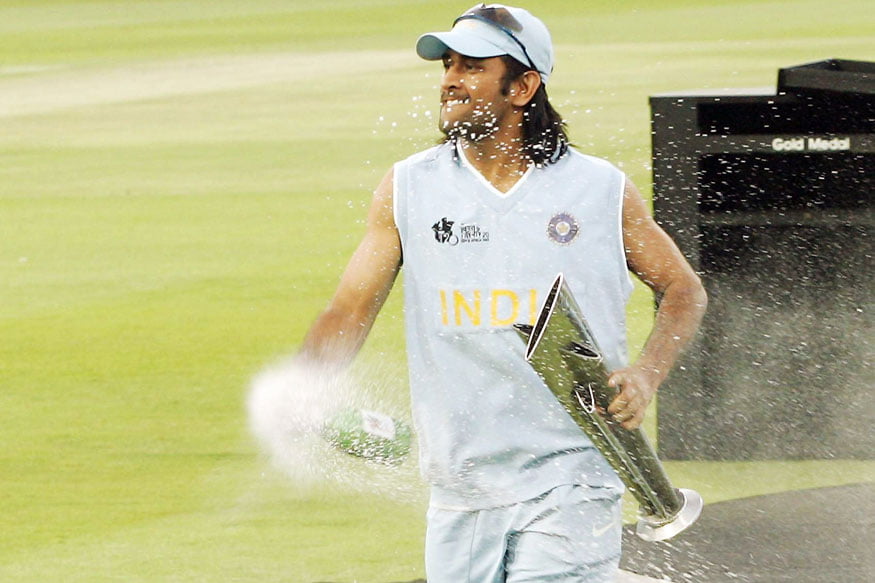 Thrown into the fire with a completely new team and an unfamiliar format, the first time a T20 World Cup was being played, Dhoni retained his calm until the final moment of the tournament when he tossed the ball to an obscure medium pacer. It worked! Thus began Captain Cool's journey. And the legend about the 'Man with the Midas Touch' was born.
Not many would have been able to take such a hard decision and despite the game seemingly out of grasp, keep cool and not let a single shoulder drop.
2) 2008 Commonwealth Bank Series
India were down under and were still looking at the long waiting ODI series win in Australia. To add to that, Dhoni decided to drop Ganguly and Dravid for the series.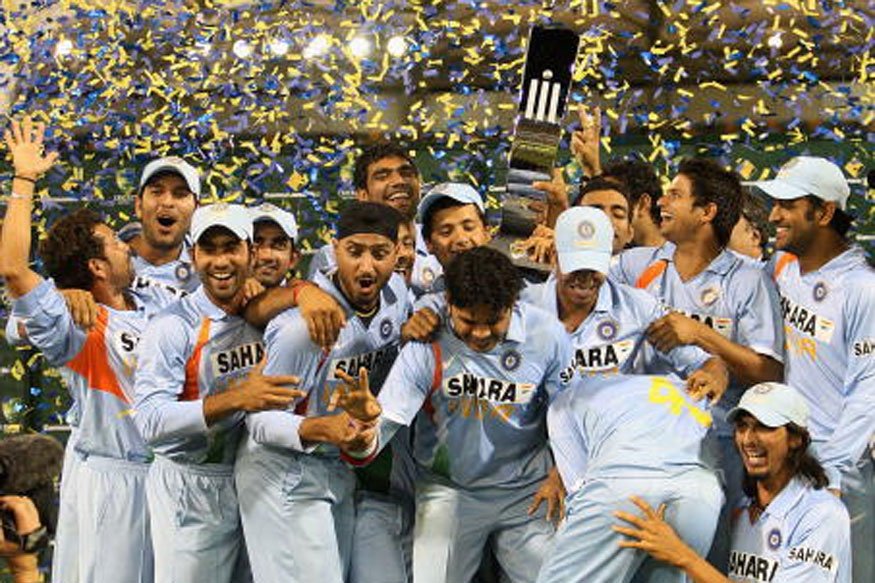 While some criticised the decision to drop the seniors, others questioned the timing of the selection, a day after the historic win in the Perth Test. A majority of the team had not played in Australia earlier and certain sections raised questions about their ability to handle demanding conditions.
But if you could think of one guy who can do this and pull it off, it was Dhoni. Irreplaceable much already?
3) 145 vs Pakistan
Dhoni had got his chance to play for India but batted at 6 or 7 in the initial few games and failed to make a mark. Such was the case that his position was at stake but the team management backed it and boy, didn't he pay them back.
Walking out at 3 against a mighty Pakistani bowling attack wasn't easy, more so when Sachin had just departed.
Batting at No 3 in what was his fifth One-Day International (ODI), Dhoni came in to bat at 26, at the fall of Sachin Tendulkar's wicket. He went on to smack 148 from 120-balls, hitting 15 fours and four sixes. His knock masterminded India to a massive 356 and which finally helped the team win by 58 runs, to 2-0 in the series.
4) ICC Champions Trophy 2013 final
India were favourites against England but a rain curtailed game cut it down to 20 overs a side which then evened out the battle.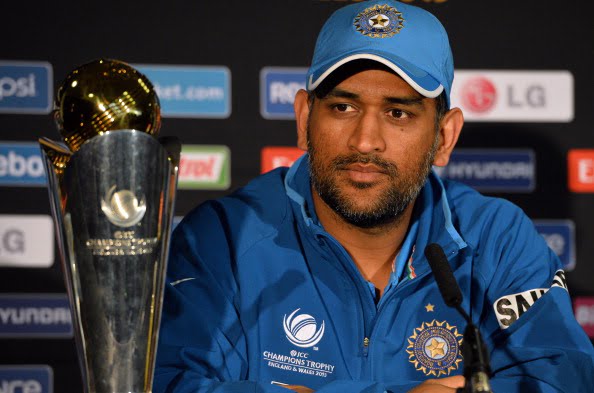 Batting first, India could manage only 129 and it looked all too easy for England until they came out to bat.
India started well but looked like losing the grip on the game around the 15th over mark. With the game hanging in the balance, Dhoni yet again came up with his 'cool' move, handing the ball to an unlikely spinner and India emerged victorious!
5) ICC World T20 2016 vs Bangaldesh
India seemed down and out but Dhoni never gives up, does he? First the split second stumping of Rahman who was looking dangerous, following it up with a last ball run-out, Dhoni proved he is capable of producing almost anything.
Still thinking you can replace him?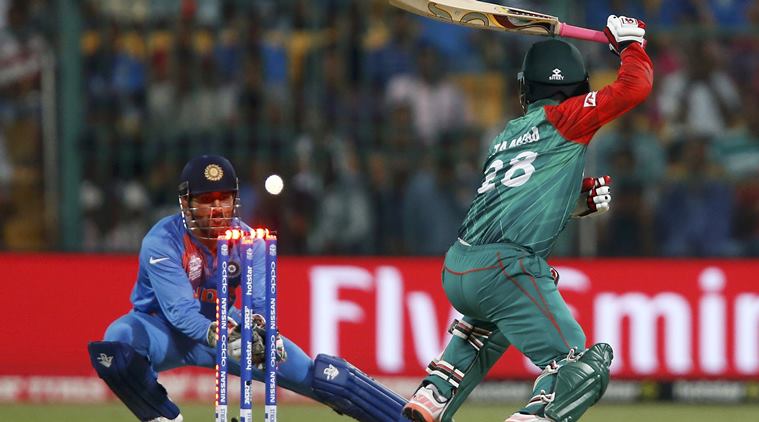 6) No look run out
MS Dhoni showed why he is irreplaceable as a wicket keeper for India when he ran out Ross Taylor during India's fourth ODI against New Zealand at Ranchi.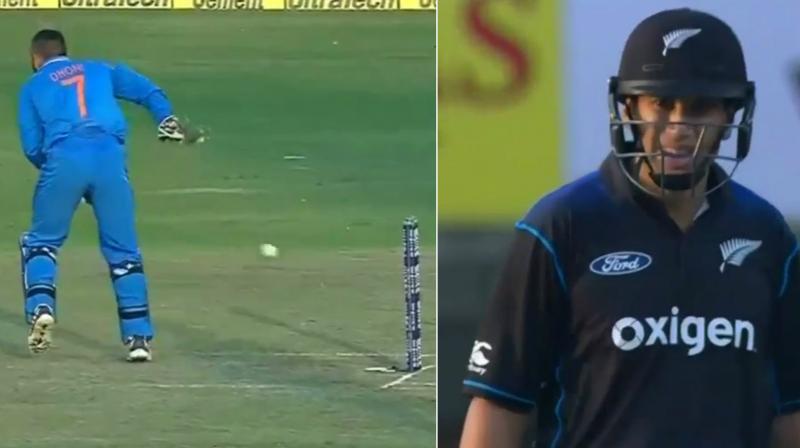 Collecting the ball from Dhawal Kulkarni, India's ODI skipper pulled off a blinder when he received the ball and threw it at the stumps in one swift action. All this happened with Dhoni's back to the woodwork.
You might like:Â Genius behind the stumps: MS Dhoni Stumpings
7) Beating England, bouncing them out at Lord's
India needed six wickets to win as the match seemed to be drifting away from the Indians with trustworthy Joe Root and Moeen Ali grinding it out for the English.
It was the last over before Lunch and as his life has been as a skipper, MS Dhoni decided to take a gamble. He needed a faithful accomplice and Ishant was there. The tall, lanky fast bowler from Delhi did not disappoint his captain and bent his back, sending down eight overs of intense, short-pitched bowling with.
As it panned out, he managed to bounce out five England batsmen and won India a Test match at Lord's after 28 years.
8) The dig at the journalists
Dhoni had been under fire and a lot of media people had been after his life to know about his retirement plans. In one of the most interesting events there, Dhoni took a dig at one of the journalists that became a sensation.
After India were knocked out of the World T20 cricket tournament by the West Indies in the semifinal , Dhoni was asked at the post-match press conference whether he would continue playing the game in the shorter format.
Dhoni boldly invited the Australian scribe to the dais and put his hands on the shoulder of the scribe and asked him questions instead. Dhoni's witty questions rattled the reporter but helped answer all the questions the reporter had.
If you can find a replacement for him, do let us know; till then for us it Error 404….Not Found!
Â