TENNIS SHOES | Once you've played tennis for a few months, the sport starts to grow on you. And if you're playing regularly, you're sure to notice a sharp increase in your skill. As you get better at the game, you'll notice that the activity gets a lot more strenuous and tiring. And to cope with the higher intensity, you'll need a pair of shoes that can support a more vigorous kind of play.
The tennis shoes you buy as a beginner may not be the best equipment for an intermediate player. You should consider getting one of these shoes instead.
1) Adidas Silver Tennis Shoes
Cost: Rs. 2530
This pair of shoes from Adidas comes with a resilient midsole, offering excellent shock absorption and lasting wear. With a non-marking sole, this pair of shoes offers optimum traction, preventing slippage during a game.
These beauties come at a price of Rs. 2530, in various sizes. Just remember to wipe these shoes regularly in order to keep them clean and free from dust.
Buy it on Jabong
2) Nike Court Light Black Shoes
Cost: Rs. 2638
This pair of sleek black shoes comes with a synthetic upper, offering excellent durability. As such, you can wear these shoes to practice every day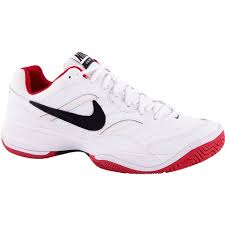 .
It bears a lightweight design, allowing you to maneuver more easily while offering excellent support. And all this for a price of Rs. 2638.
If you're looking for a pair of comfortable, high-intensity tennis shoes, this pair is the perfect fit for you.
Buy it on Jabong
3) Adidas Toris Tennis Shoes
Cost: Rs. 4199
Adidas is one of the leading companies in the tennis industry, and they've come out with this pair of intermediate tennis shoes for the serious tennis player. The best part about these shoes is that they bear a causal look and can be worn even during casual events.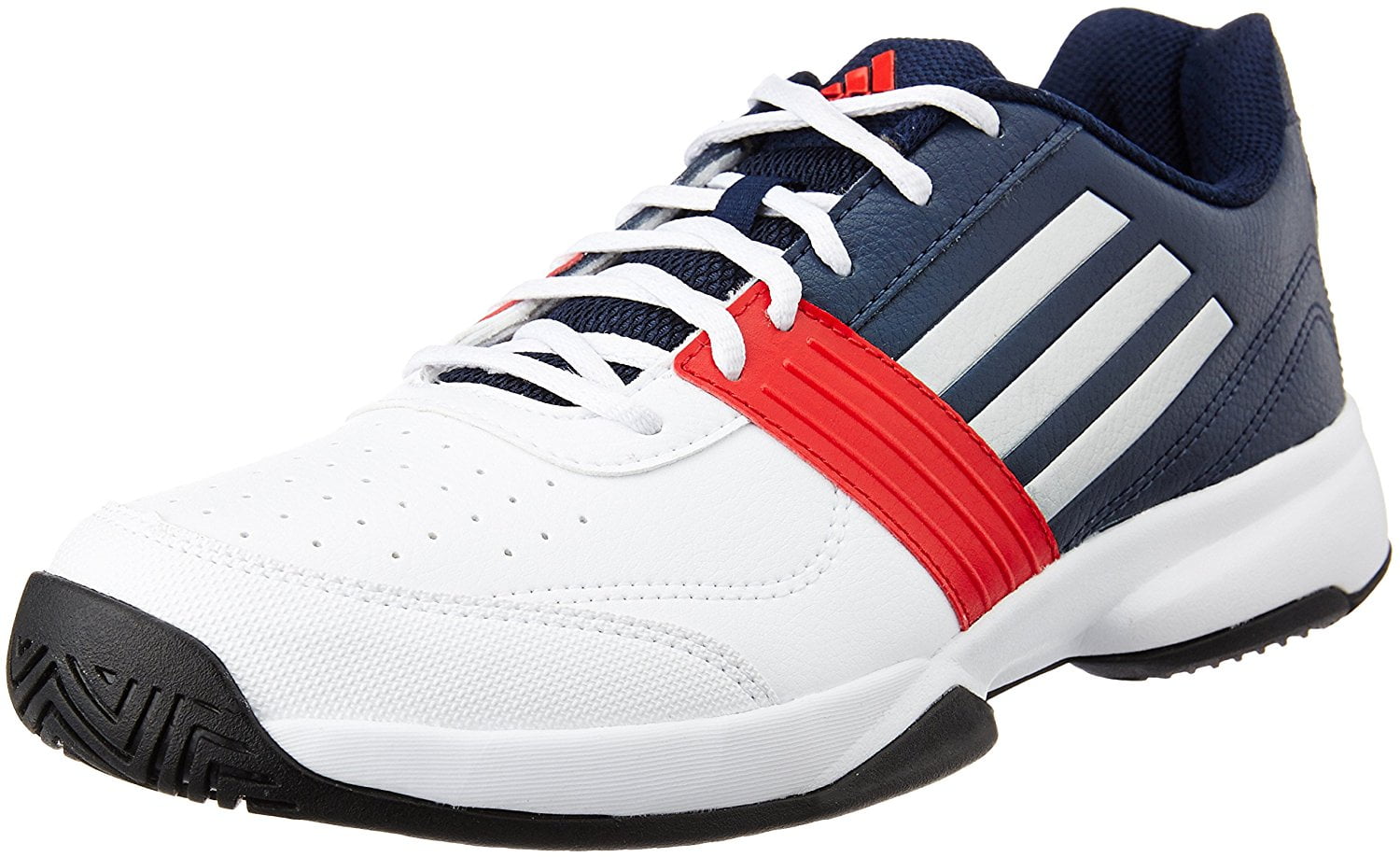 After each game with these shoes, be sure to air them out and stuff them with newspaper to extract the moisture.
Buy it on Amazon
4) Nike Air Vapor Tennis Shoes
Cost: Rs. 4500
Nike isn't the most popular tennis company in the market, but they've got a few tennis products that are worth mentioning, like this pair of tennis shoes. It comes with a lightweight, comfortable design and a rubber sole for increased traction.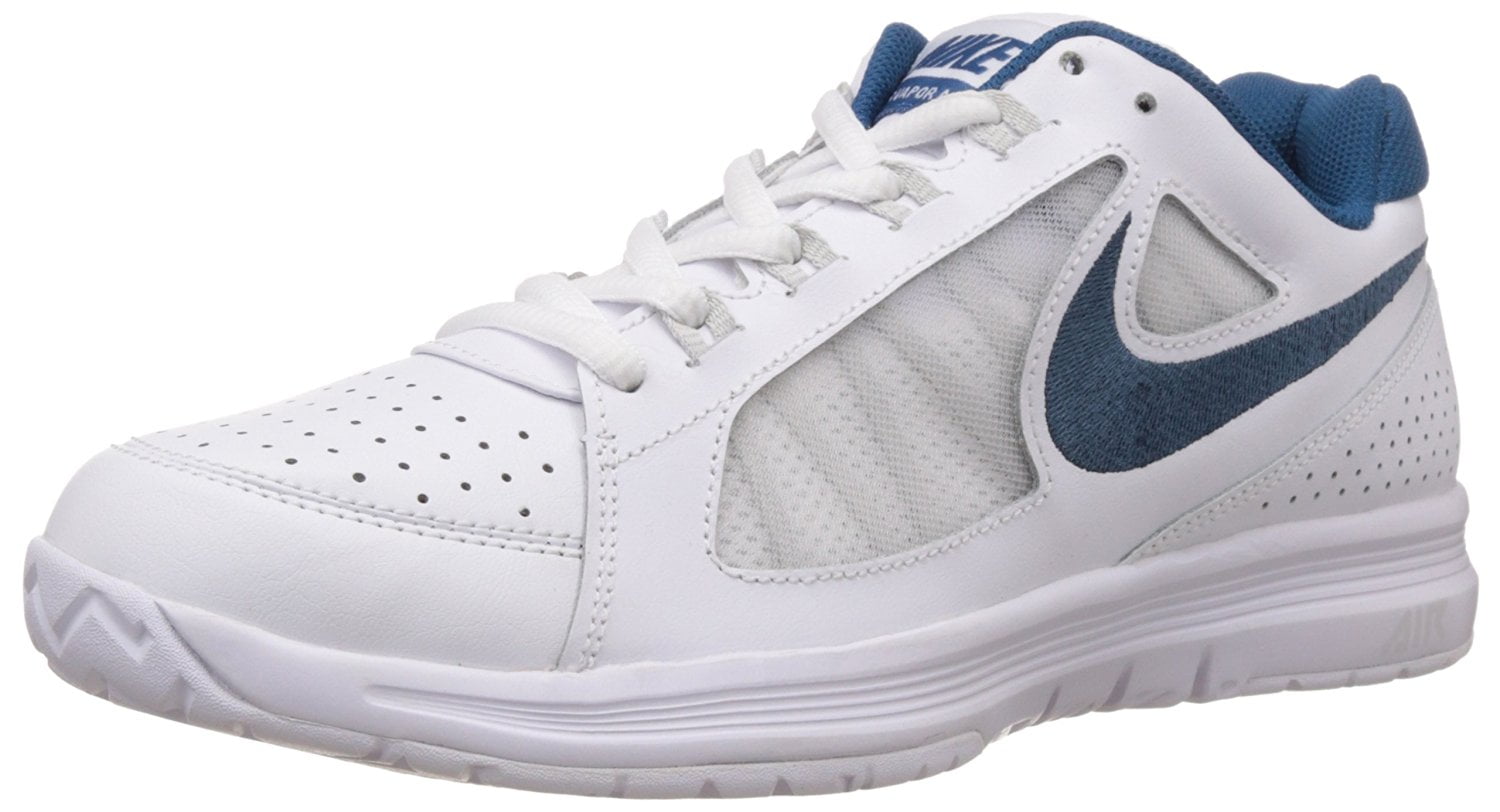 At the cost of Rs. 4,500, it's a great bargain for any aspiring tennis player.
Buy it on AmazonÂ
5)

Adidas Adizero White Tennis Shoes
Cost: Rs. 3080
This pair of women's tennis shoes from Adidas comes in a unique white and fluorescent yellow color. It has got a synthetic leather upper with perforations to improve breathability. This feature, along with an EVA midsole, offers superior cushioning and comfort to the wearer.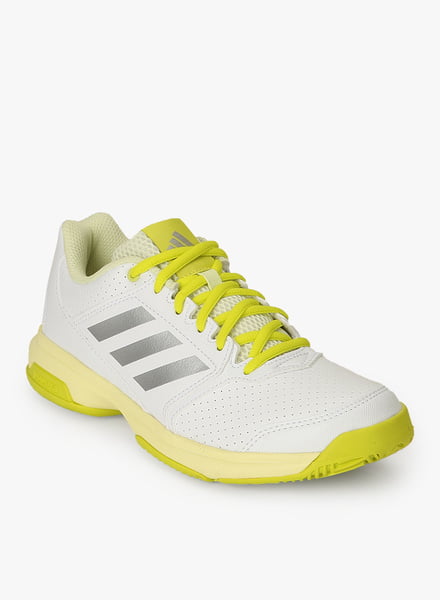 And for a price of Rs. 3,360, this is a pair of tennis shoes you definitely want to have.
Buy it on Flipkart.
Scout Before you Select
Before settling on a pair of these shoes, you may want to investigate their features a little more. Finding a pair that suits your style is imperative to your growth, and will definitely take your skills to the next level
Also read:Â Are You An Intermediate Basketball Player? We Have Picked The Right Shoes For You