Best Cricket Shoes Under 1500
Good equipment is imperative once you decide to take your choice of sport a bit seriously, regardless of what it is. When it comes to Cricket, the set of equipment includes (but not limited to) bats, helmets, guards and balls.
But everyone needs shoes regardless of bowling or batting. Here is a list of shoes that you can buy without burning a hole in your pocket.
With strong lightweight outsoles, cushioned insoles and toe and heel protection coupled with the unbeatable price, the Belter series from sports brand DSC remains to be one of the best shoes you could find in this budget.
The pair comes in two colour combos, sea green and teal blue, both of which look extremely good with its elegant design.
You can find the pair on Amazon!
Sports brand Vector X has quickly become one of the favourites among beginner cricketers with the Blast model for its quality and price point. However, more than the cushioned beds and the PVC outsole, it's the sporty and stylish look that garners people's attention.
You can find the Blaster from Vector X on Amazon.
The Scorer 5.0 is SG's higher end shoes on the market, with rubber sole and PVC and mesh upper. With its solid build, the pair is sure to not just last long but offer good grip on the field, be it batting or bowling.
Find this classy pair on Amazon!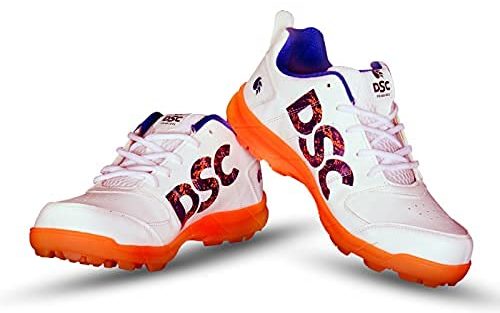 Another game changer from DSC is the Beamer, which even got featured in Times of India for its superior build quality and price. Weighing 400gms, the pair gives you the choice of 3 unique colour combinations that's sure to make you pop out in the pitch. And the best part – it costs only around 800 bucks!
You can check out this best selling pair on Amazon!
BAS Vampire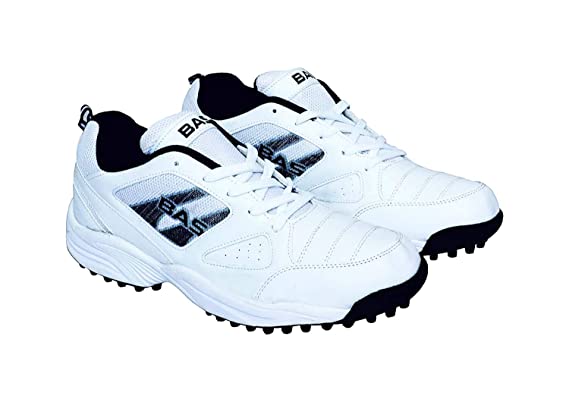 The BAS Vampire Cricket Shoes pair comes with a rubber outsole that's both hard and flexible. Coming in 4 colours, the pair is loved by all cricket enthusiasts for its durability and comfort. However, the shoes fall on the heavier side weighing 1.25kg, so if you are looking for lightweight shoes, these might not be the best fit for you.Â
You can find this pair from BAS on Amazon under ₹1500.
This unique looking pair offers good quality and grip on the pitch for batting, bowling or fielding. It's lightweight design and availability in all sizes make it easier for you to shortlist your options as it comes under 1k! Catching everyone's attention with its stylish make, the pair comes in 4 colour combinations for you to choose from.
Find the Fighter from B-Tuf on Amazon!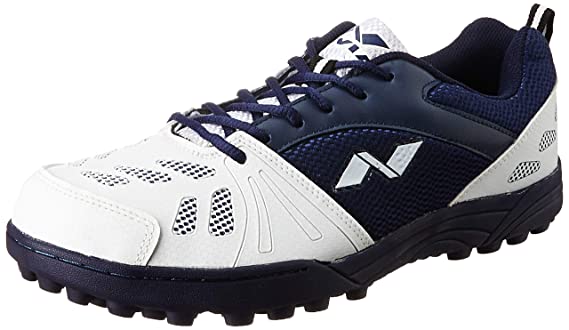 A well-known sports brand, Nivea has been catering to almost all sports, making a wide variety of equipment that stand the test of time. This pair is no different. With its highly durable rubber soul and high-quality breathable mesh, the Caribbean is perfect for all intermediate players.
Check out this pair on Amazon.
FOLLOW US ON INSTAGRAM FOR SPORTS MEMES AND REELS!