How did a techie, a doctor, couple of chartered accountants, and a class 12 student end up becoming friends? Well, you're in for one heck of a story.
With 8 players from the age of 17-61, this squad makes sure they play every other day. But what brings this diverse group together?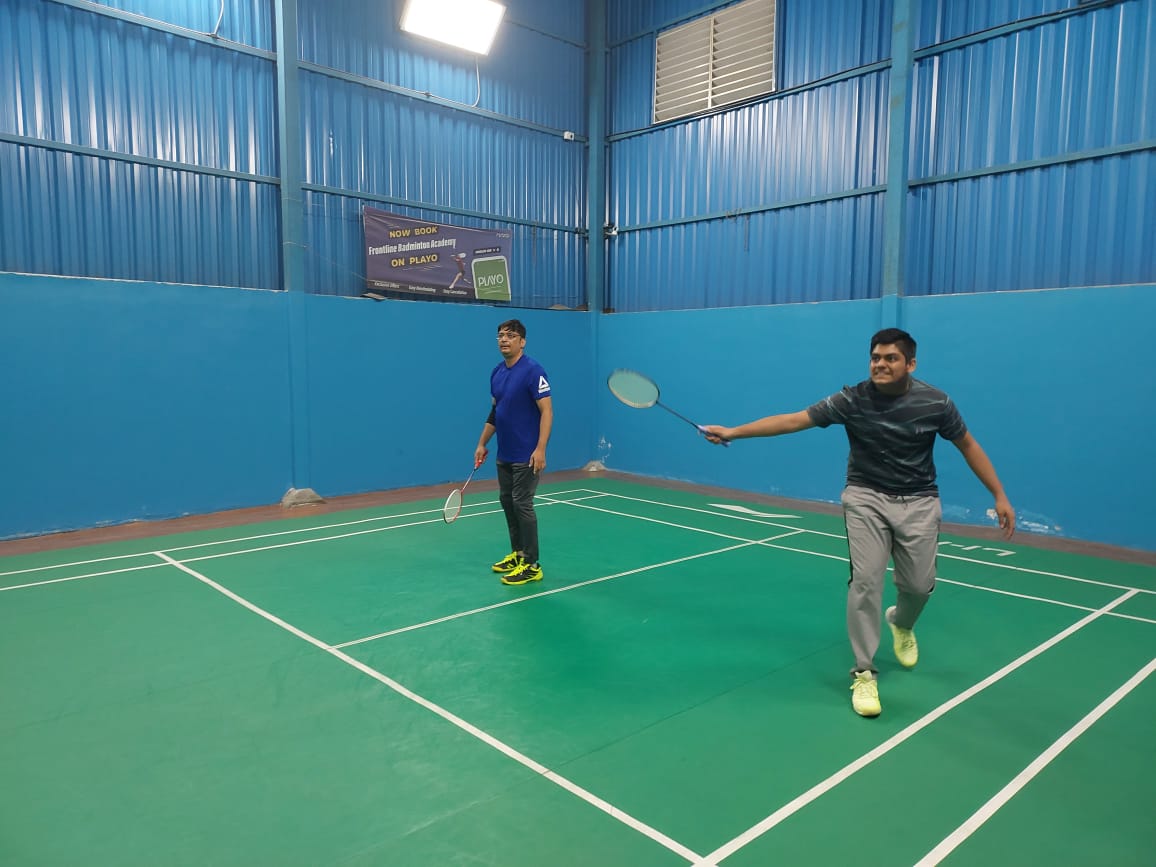 How It All Started
"We grew up in the same neighbourhood, where we were playing badminton in an empty site decades back," says Mr.Raghunathan, the practicing chartered accountant.
"I started playing with him again about 4 years ago." Ramesh acknowledges it with a smile.
Ramesh Nagasamudram, 61, is the Vice President of a satcom company. He's been actively booking badminton courts since 2018 since his son introduced him to the app. In his own words, he is the Bhishma Pitamaha of this passionate group for which he has been booking and coordinating every single game since their advent.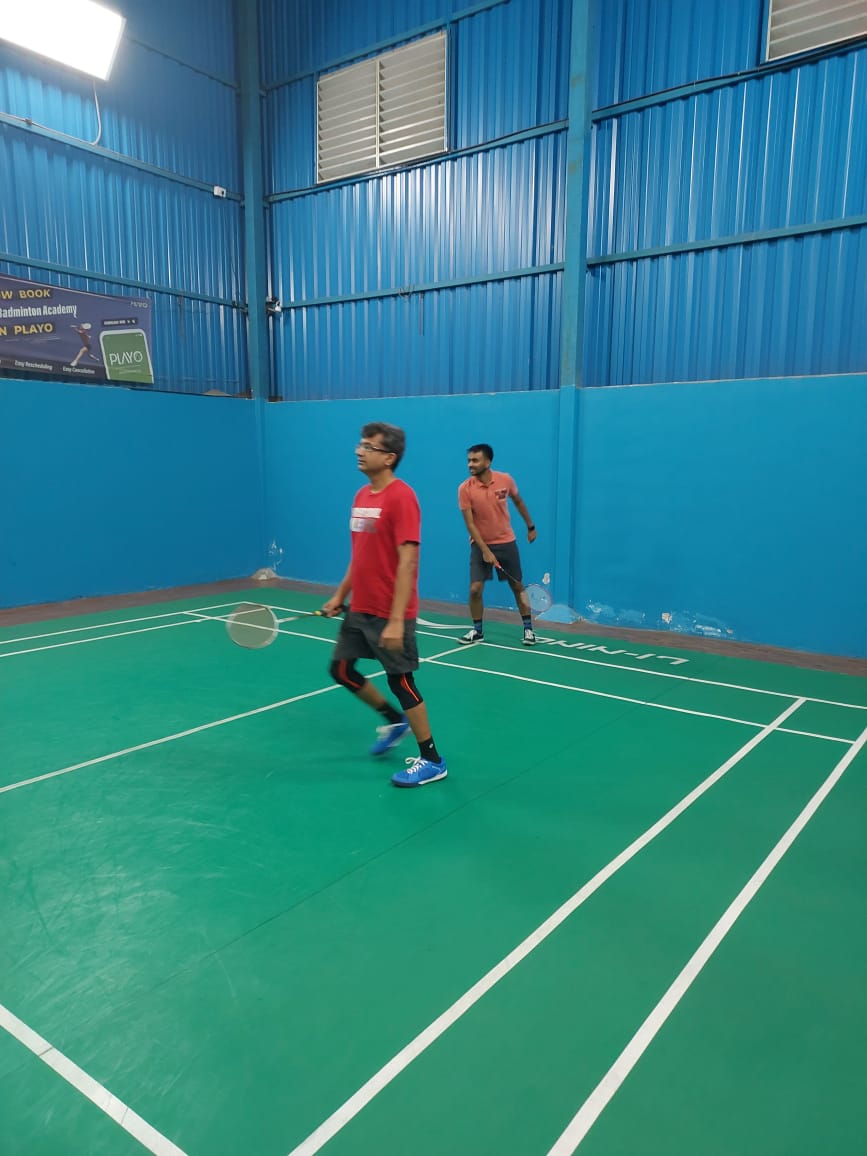 Mr. Manoraj, legal advisor with a large real estate group, has been a sports enthusiast all his life. His interest in badminton, however, was something he began to pursue as recently as a year ago, thanks to Mr. Nagasamudram and his dedicated badminton group.
Class 12 student, Talin, was introduced to badminton a year ago by his dad, Mr. Manoraj. He's been a regular member of the group ever since.
Dr. Vivek, an eye surgeon and an avid marathon runner joins the group once a week and he prods others to be fit and active. He insists a warmup before play, which has ensured them lesser strain on their bodies.
"It's more fun to get physical exercise this way than going to the gym," says Chetan GMS who heads finance at a Venture Capital fund, who also happens to be the second chartered accountant in the group.
Mr. Chetan also sees his diverse badminton group as a good networking system. "Not just playing, we also discuss professional stuff, politics, food, movies and everything under the sun during the games. We also catch up for coffee, breakfast or dinner regularly. It's good fun for all of us to come together and hang out and get to know more people."
What Made Them Stick Around
Despite the diversity, they have specific, almost similar reasons for playing. "Being engaged with sports regularly helps you cultivate good habits," says Mr. Manoraj. "For example, now I have to wake up early to get to the court. It helps my mind and body stay sharper through the day. With games happening every other day, it also makes sure I keep in touch with my friends and keep meeting new people. We always have each others' backs."
Talin, who plays guitar during his free time, compares sports to music, "Playing a sport is like making music. You are having fun and reaping multiple benefits at the same time. I don't feel drowsy on the days I go to the court".
On the other hand, Mr. Nagasamudram's only fear has been losing the court to another booking. "Thankfully, the bulk booking feature on the app helps us overcome this problem."
But most people are busy with their work and can't find time to fit in a sport in their schedules. Mr. Raghunathan, however, has a very interesting answer as to why this happens.
"Out of 100%, let's say there are only 10% who are active in the morning. Say 3% of them go to the gym and another 3% go for a walk. The other 4% are still wondering what to do and the remaining 90% are still sleeping." he laughs.
According to Mr. Nagasamudram, once during the lean period , they were running short of players. But before they could get members to fill in through the app, two more known friends, Vishwa – a chartered accountant in the making and Teja – analyst at Walmart, joined in.
While everyone in the group finds playing a means to keep fit, Talin finds the process of analysing everyone's strengths and weaknesses particularly interesting. "Everyone is different and plays in a different way. It's fun to be with a group of people that are dynamic and passionate about the game."
What the Group Looks Like Now
This set of ardent badminton players only play in the morning and that seems to keep them a lot more energized than the days they don't play. An important lesson that we can all learn from them is to stay active in the morning.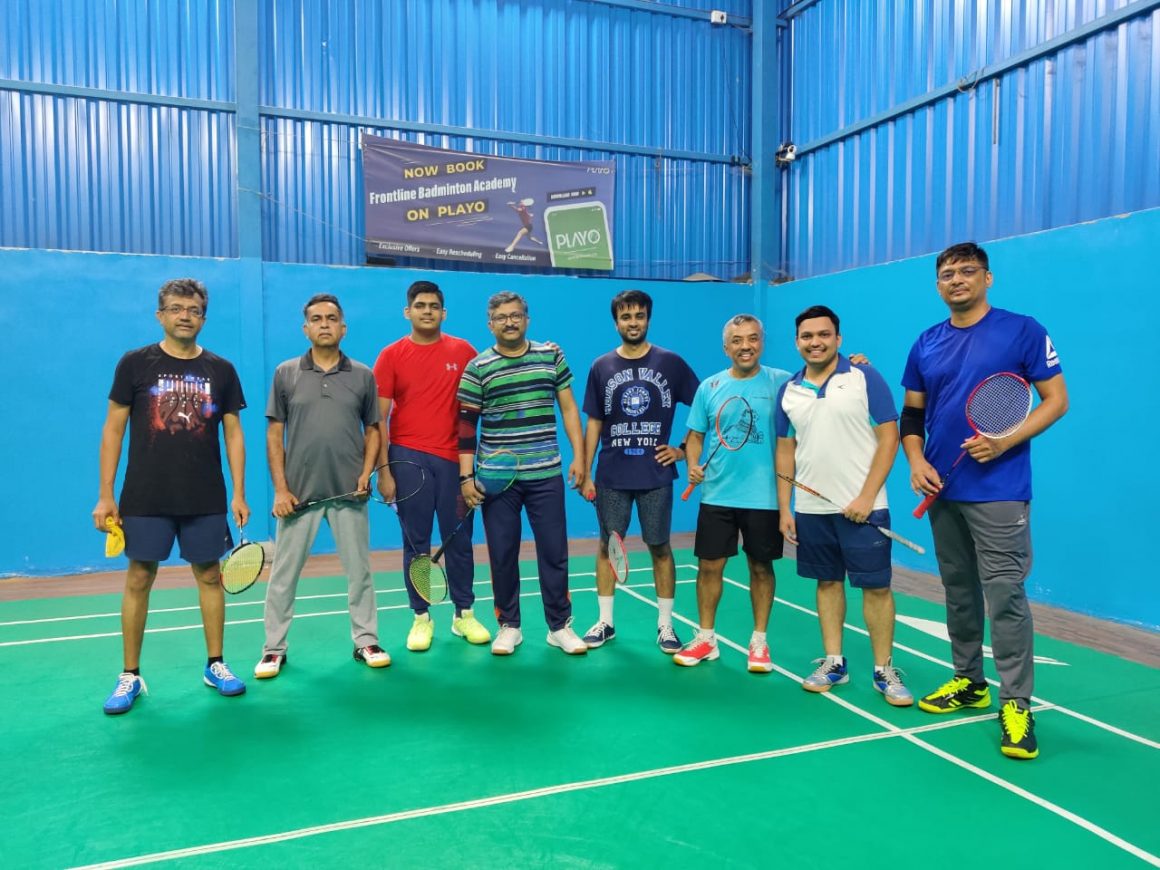 But being as regular and serious with the sport as they are, I couldn't help but wonder if this energetic group calls themselves something.
"The best person to answer this query is Ramesh as he's the one bringing all of us together. But our Whatsapp group is called 'Monday-Wednesday-Friday'", chuckles Mr. Raghunathan.
These passionate badminton players make a good example of finding time to incorporate fitness despite being busy with their careers. And most importantly, keeping at it. Mr. Nagasamudram has made over a 1000 bookings with Playo already and continues to do so.
The badminton fever seems to have caught up with the next generation as well. Vivaan (Chetan's son) and Advaith (Vivek's son) are now being coached up in the same court their parents play in the morning.
The team also mentioned how they are well encouraged by their coach and Frontline Badminton (court) owner, Prasadmath. He is a great coach, ever patient and smiling with a super fan following by the youngsters and seniors as well.
We wish this enthusiastic team the very best in their games and everything else they do.
Do you have your close knit group of friends with whom you play? It's time to call them for a game. If not, go to the Meet section of the app to find like-minded friends playing the sport of your choice.