Is IPL just about entertainment and business or is it recognizing the new talents?
Indian Premier League, a league with the motive to give chance to the new talents and promote them on such a big platform. This league has given a lot of talents to the international cricket. Today, more than half of the Indian cricket team is the result of IPL. No doubt there are a lot of other things combined with the IPL, such as entertainment, business and etc. But IPL never failed to produce and introduce new talents to the world. Here's a list of IPL cricketers who got into the Indian cricket team.
Yes, our very own captain, the run machine, got the recognition from the IPL only. IPL was the turning point of Kohli's career. When he first appeared for Royal Challengers Banglore no one has wondered that one day he will be the captain of the Indian Cricket team. But it was his determination for the game that took him to such a level.
The 'Gabbar' of Indian cricket team was first seen in the Mumbai Indians squad. He made his performance count and gained popularity among the franchise and was able to make an impression on the selectors as well.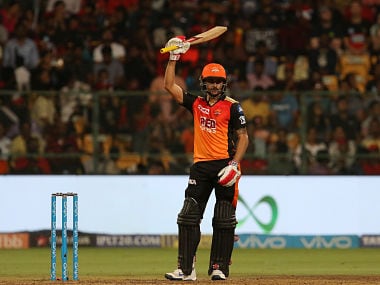 Manish Pandey embeds his name with the golden letters in the history of IPL as he was the first Indian to register a ton in the tournament. After that Pandey has gone through a lot of ups and downs in his career. Today Manish Pandey is a member of the Indian cricket team in the short format of the game.
This unusual looking leggie was first selected for the Mumbai Indians, but didn't much of a chance to prove himself, but things took a turn in the right direction when he got selected for the RCB. Captain Kohli showed his faith in this young boy and given him chance and from then this bowler never looked back. Yuzvendra is an integral part of the India Cricket team today and is performing well in the short formats.
This young lad was noticed when he performed for the RCB in the year 2015 and 2016 He can hit the ball, the time it well and can get the scoreboard running. Today he is one of the most important batsmen for any side that is why the franchises are spending a bomb for him. Currently, he is playing for the Kings Eleven Punjab and is paid a high amount by the franchise.
Conclusion
The IPL has changed the fortune of many cricketers not only from India but the overseas players also. This league is the biggest platform available for the young aspirants. The players who have proved their worth on this level are the big names in the world of cricket today.
FOLLOW US ON INSTAGRAM FOR SPORTS MEMES AND REELS!