From being chubby to becoming one of the fittest athletes in the world, Virat Kohli's physique transformation has been nothing less than extraordinary. But what does it take to get a physique like him and become the envy of every man around the world?
He has set the benchmark for fitness in the Indian Cricket Team and as well as for professional athletes all around the world.
Â
This is what you need to do in order to get a physique like him:
Training: You need to train very hard if you wish to be like King Kohli. On 'Breakfast With Champions', Kohli revealed that he spends two sessions and four hours in the gym during off-season and at least one and a half hours every day.
https://www.youtube.com/watch?v=XMhJuloKf28
Discipline:

"Motivation is temporary, discipline is permanent." There are days when we don't feel like getting up and working out. That's not the case with our Captain. He never procrastinates when he is having a bad day. If you wish to be like him, then you need to head to the gym even on your worst days. Having junk food is a strict no.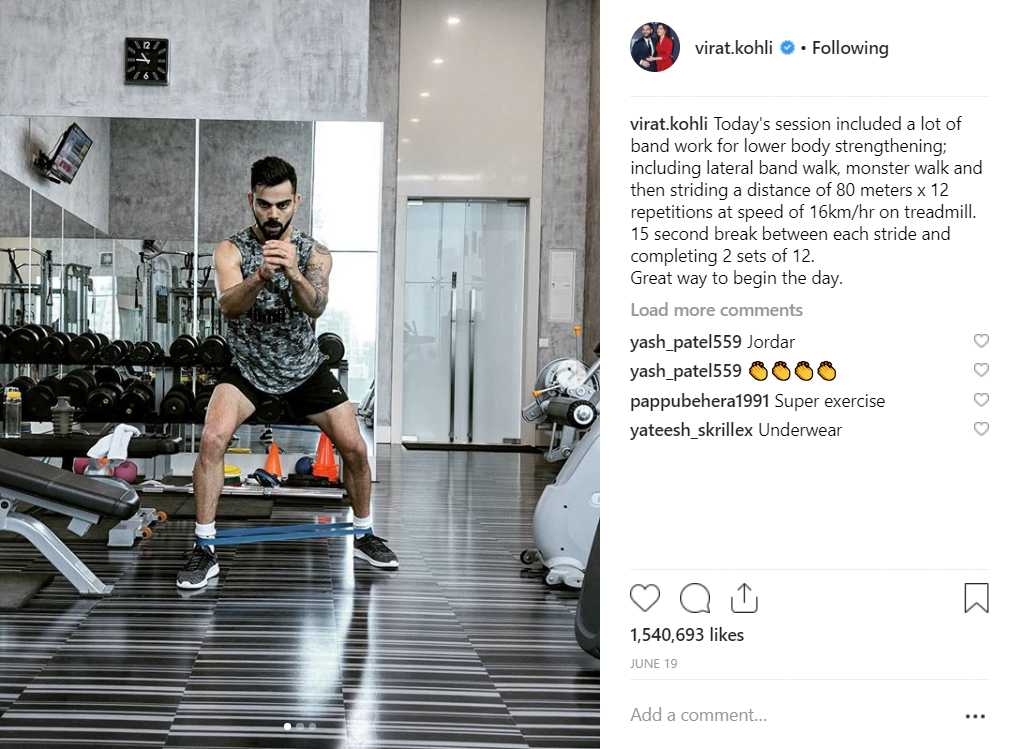 Finding a good trainer: Virat has always given credit to his trainer, Mr Shankar Basu for his transformation. A good trainer teaches you the proper posture and method of working out efficiently. He makes sure that you are giving equal importance to cardio as well as your muscles. There is no point in working hard if you are doing it wrong.
There is an age-old saying: "Winners don't do different things, they do things differently."
Diet: Kohli's diet is the biggest secret of his transformation. On 'Breakfast with Champions', he was quoted as saying:
"I have a set breakfast. I eat an omelette, three egg whites, one whole egg followed by spinach black pepper and cheese; some grilled bacon or smoked salmon along with it. I eat papaya or dragon fruit if it's available or watermelon. I eat decent amount of cheese for good fats. I carry my own butters and I get gluten-free bread from the hotels, so I apply on that. Then a nice big pot of green tea with lemon, I drink three to four cups of that.  Lunch and dinner comprise of grilled chicken, fish and veggies. When our trainer Mr Basu tells me to put on a bit of muscle then I increase red meat. Otherwise generally for lunch, it's grilled chicken and mashed potatoes, spinach and veggies and for dinner it's seafood."
There you have it; the cat is out of the bag. You need to take care of your diet if you want a physique like Kohli. Make sure that you are taking the appropriate amount of proteins and carbohydrates regularly.
Conclusion:
You need to have a clear-cut goal in your mind if you want to get in shape. For Virat, it was achieving cricket immortality. What is yours? Make sure that you remember that goal before every workout session. This is what separates champions from others.
To know more about Virat's diet and workout, watch his interview with Gaurav Kapur on Breakfast with Champions:
FOLLOW US ON INSTAGRAM FOR SPORTS MEMES AND REELS!