It is difficult and unfair to label one win bigger and better than the other, but the World Record effort by Devendra Jhajharia that earned him a Gold at 2016 Paralympics would be right up there in the list of achievements. For it is not often that an Indian holds a World record in a sports discipline. For a sport that Indians lack at big time, Devendra has scripted history. The F46 Javelin Throw has gone on to become Devendra's bunny.
It was the morning of 14th September. While half of India was asleep, this one man was fighting hard to keep the Indian flag flying high at Rio. Not only did Devendra manage to do that, but in style as he broke his own World record with a 63.7m throw in the F46 Javelin throw category, giving a smiling start to the day to the 1.2 billion Indians.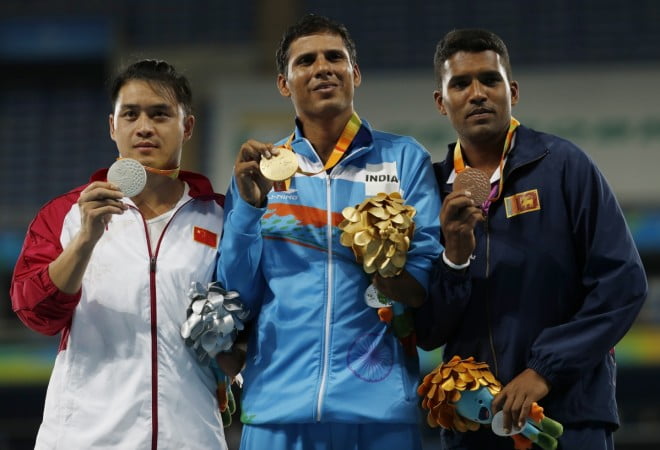 It wasn't his first at the biggest stage. Devendra also bagged Gold in the 2004 Paralympics and etched his name in the history books. Only if we had better coverage of the same and people taking note, Devendra Jhajharia would be right up there with the biggest sports icons this country has seen. For Indians do not win Gold too often and Devendra had done it twice at the sporting extravaganza.
Not restricting to Devendra, a triumph at the World stage binds the nation and brings them together. Coming from a nation of rich diversity, it is athletes like Devendra, Mariyappan Thangavelu, Deepa Malik and Varun Bhati that keep us intact.
Also Read: Could Paralympic Games be a Viewer Delight in India?
Devendra, who made his debut in the 2002 Asian Games in Busan, South Korea, lost his left arm at the age of eight when he accidentally touched an electric wire on his way up a tree. But he did not look back ever since picking up para-sports in school back in 1995. He was then spotted in 1997 by Coach Ripudaman Singh and encouraged Devendra to go from strength to strength in the field he was relishing.
His 2004 Athens Gold earned him his first piece of silverware and a name to carry which saw him being rewarded the Arjuna Award in 2005, followed by the Maharana Pratap Puraskar Award felicitated by the Rajasthan Government. It didn't stop there. He also later received the fourth-highest civilian honour Padma Shri from President Pratibha Patil in 2012 – first paralympian to have received the award.
A member of the Paralympic Committee of Rajasthan, Devendra currently lives in Jaipur and has a daughter he looks after. Coming from a very humble background, despite his successes and honours, Devendra has decided to stay likewise and hence, has put forward a strong contention for a national hero.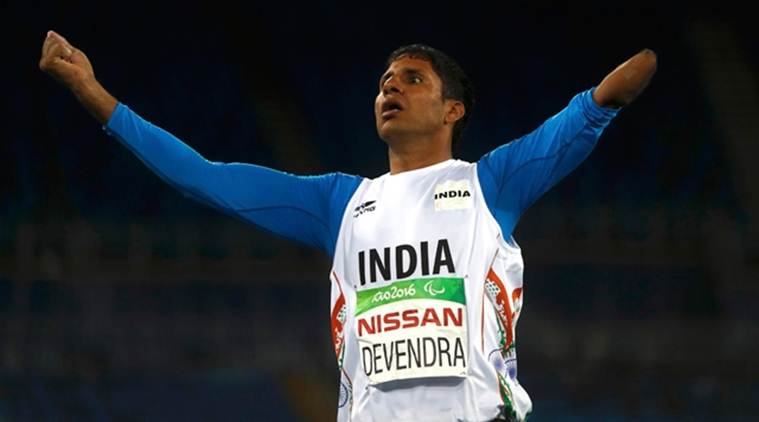 Given the condition of non-cricket sports barring a few who have leagues running, the condition is in disarray; more so with Paralympics. And when you come from a country where you would seldom get motivated to pursue sports, let alone para-sports, the mere effort to motivate yourself to pick it up and go on to script the most inspirational of stories is very impressive. This all calls strongly for labelling Devendra as one of the biggest sporting heroes the country has seen and one kids can look up to for some inspiration and a reason to pick sports and have the confidence of doing big at the World stage.