A Tennis court is a firm rectangular surface with a low net stretched across the centre which can be used to play both doubles and singles matches. However, a variety of surfaces can be used to create a Tennis court, each with its own characteristics which affect the playing style of the game.
There are four main types of courts depending on the materials used for the court surface: clay courts, hard courts, grass courts and carpet courts. In this little piece, we will take a quick look into the different officially recognized court surface classifications in the Open Era.
The Official Surfaces: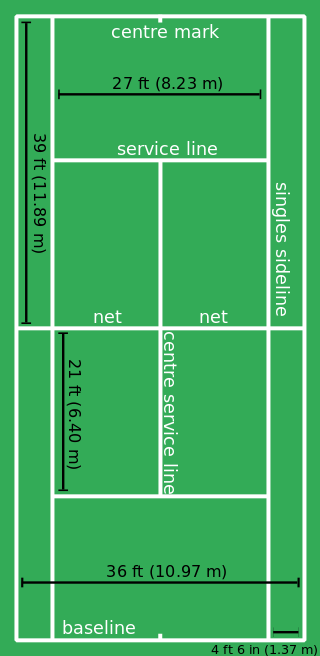 The International Tennis Federation (ITF) uses the following official classification for Tennis court surface types:
| | | |
| --- | --- | --- |
| Surface code | Type | Description |
| A | Acrylic | Textured, pigmented, resin-bound coating |
| B | Artificial clay | Synthetic surface with the appearance of clay |
| C | Artificial grass | Synthetic surface with the appearance of natural grass |
| D | Asphalt | Bitumen-bound aggregate |
| E | Carpet | Textile or polymeric material supplied in rolls or sheets of finished product |
| F | Clay | Unbound mineral aggregate |
| G | Concrete | Cement-bound aggregate |
| H | Grass | Natural grass grew from seed |
| J | Other | E.g. modular systems (tiles), wood, canvas |
#H – Grass courts: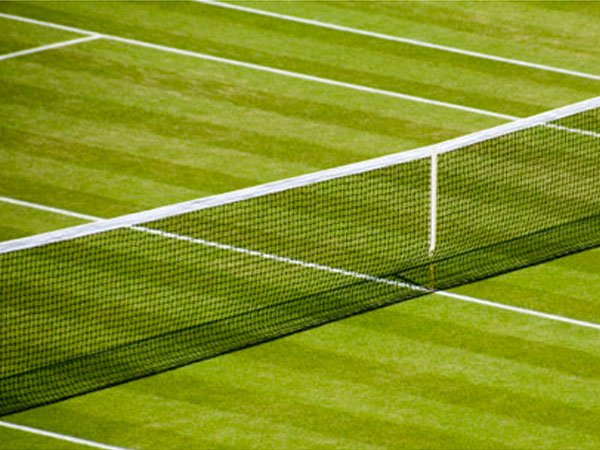 Grass courts are the fastest type of courts in common use. They consist of grass grown on very hard-packed soil, which adds additional variables: bounces depend on how healthy the grass is, how recently it has been mown, and the wear and tear of recent play. Points are usually very quick where fast, low bounces keep rallies short, and the serve plays a more important role than on other surfaces. Grass courts tend to favour serve-and-volley Tennis players.
Grass courts were once among the most common Tennis surfaces, but today the grass season is the shortest on the pro tour due to high maintenance costs, as they must be watered and mown often, and take a longer time to dry after rain than hard courts. The grass surface, however, is the most compatible with the human body because of its softness.
Must Read: 6 Essential Gears That Ever Tennis Player Should Possess
Roger Federer and Pete Sampras, in that order, are the greatest grass court players in the Open era. Wimbledon, the spiritual home of Tennis, is played on grass.
#F – Clay Courts: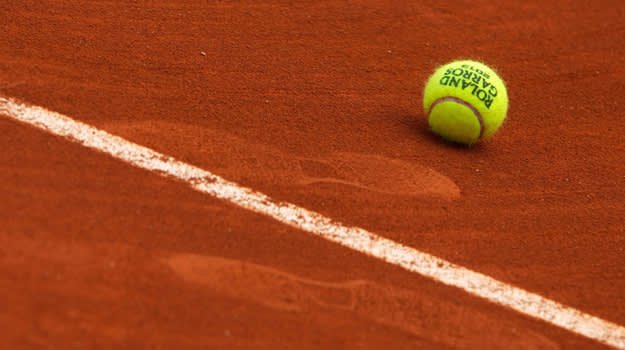 Clay courts are made of crushed shale, stone, or brick. These courts slow down the ball and produce a high bounce taking away many of the advantages of big serves, which makes it hard for serve-based players to dominate on the surface. Such courts are cheaper to construct than other types of Tennis courts, but cost more to maintain.
Clay courts are made of compressed shale, stone, or brick. While they are relatively easy and cheap to install, long-term maintenance can be quite expensive, particularly when compared to the costs of artificial Tennis court surfaces. The water balance within the clay must be carefully monitored and adjusted, and the court must be rolled periodically to preserve its flatness.
Clay courts are more common in Europe and Latin America than in North America and tend to heavily favour baseline players. The clay season is considerably long and features three Masters 1000 tournaments on the ATP Tour, in addition to the French Open.
#A – Hard courts: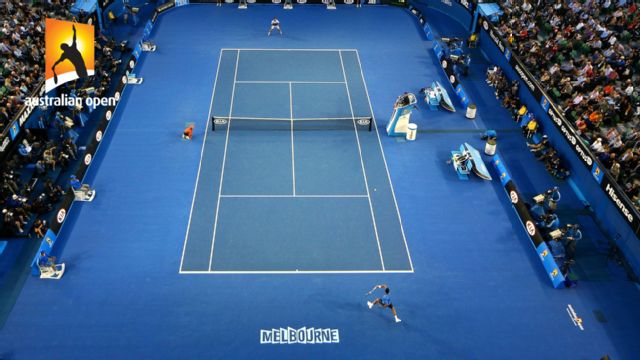 Hard courts are made of a uniform rigid material, with an acrylic surface layer, offering greater consistency of bounce than other outdoor surfaces. Hard courts can vary in speed, although they are faster than clay but not as fast as grass courts. The quantity of sand added to the paint can greatly affect the rate at which the ball slows down.
Ever since 2008, however, all hard courts have been gradually slowed down, by tournament organisers, to encourage longer, more exhausting rallies and kill off the remnant breed of serve and volley players.
The US Open is played on DecoTurf, while the Australian Open is played on Plexicushion, both acrylics topped hard court surfaces.
#E – Carpet Courts: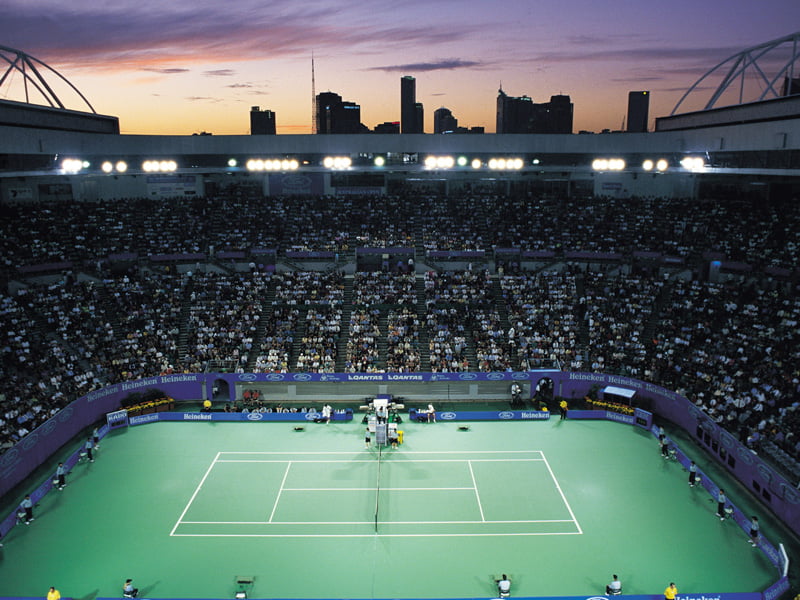 "Carpet" in Tennis means any removable court covering. Indoor arenas store rolls of rubber-backed court surfacing and install it temporarily for Tennis events. Carpet is generally faster than hardcourt, with low bounce, aiding players with a good serve and a decent net game.
Notable Tennis tournaments previously held on carpet courts were the Australian Open until 2007, WCT Finals, Paris Masters, U.S. Pro Indoor and Kremlin Cup. Since 2009 their use has been discontinued on the ATP and WTA tours.
Also read: 5 Most Captivating Shots In Tennis Which Is Hard To Master