9-a-side football is spreading its wings across India and we love the sport. Though you may feel a strong urge to sometimes play in an 11-a-side field but 9-a-side can also fulfil the cause.
Let's take a look at the dimensions of 9-a-side: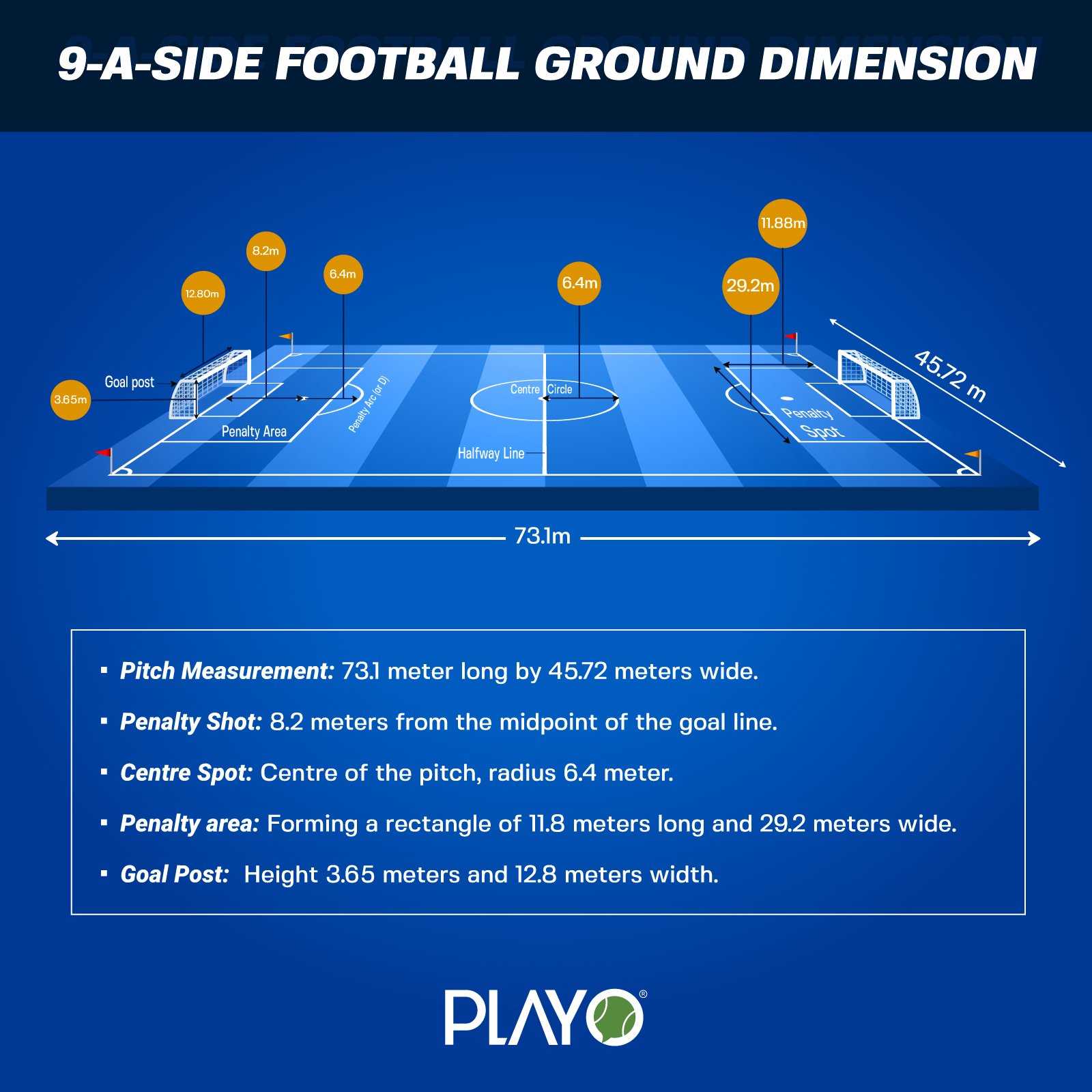 The recommended dimensions of the 9-a-side football pitch are:
Pitch Measurement: 73.1m long by 45.72m wide
Penalty Shot: 8.2 meters from the midpoint of the goal line.
Goalkeepers Area: Positioned from the centre of the goalpost at 3.65m and 12.80m wide.
Goal Post:  Height 7 feet high and 16 feet apart.
Centre circle: Radius of 6.4m with the centre mark in the middle of the field.
Conclusion:
It can be fun at the same time tiring too. These dimensions will help you understand the game better and play better.