The surface on which you play Tennis can determine the type of game you play. On clay, you may play average, but it is possible that on grass you play way better. Hence the surface of court plays a big role.
Grass courts are were what Tennis was originally played on. But now it is hard to find grass courts easily as grass courts are very high maintenance and take a lot of effort to maintain.
Even the pros do not get to play tournaments on grass much. With the exception of tournaments like the Wimbledon, most other tournaments are played on other surfaces.
But what are the advantages and disadvantages of grass courts?
Find out below: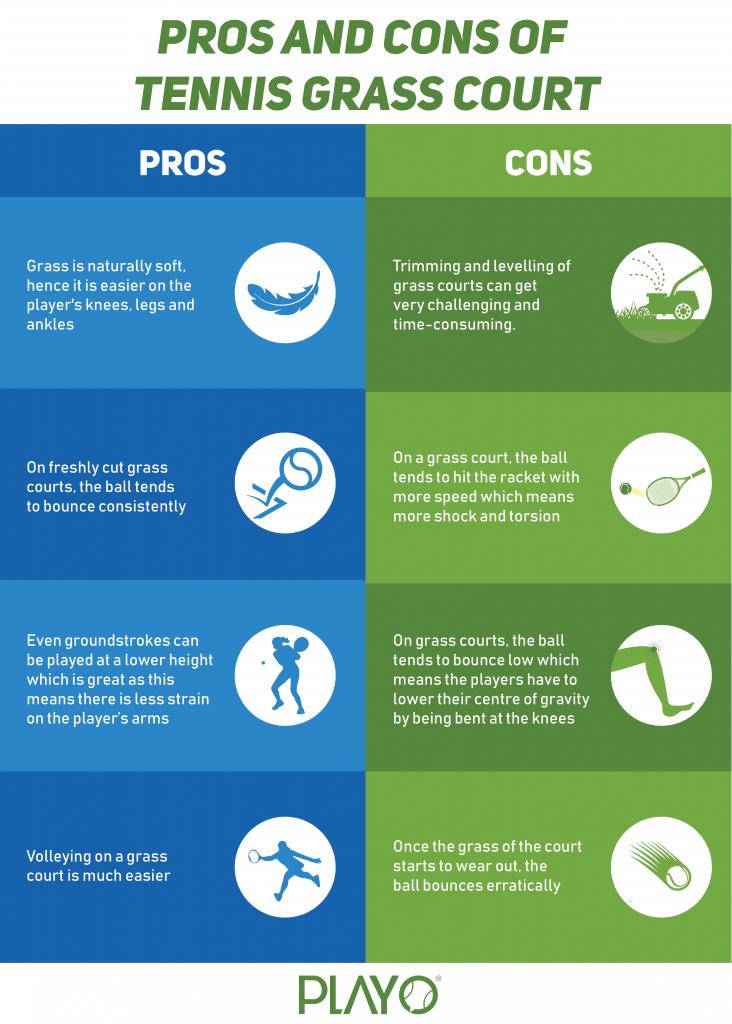 The views and opinions expressed in this article are those of the author and do not necessarily reflect the views of our Company, partners and other organizations. While any information provided on our blog is true to the best of our knowledge, we do not guarantee the veracity, reliability or completeness of the information presented. Any advice or opinion is purely for information purposes and should not be construed as an alternative to professional advice.
Comments
comments