The sporting fraternity has accepted Badminton as one of their favourite sport and we have with us Nidhi, who is a national level Badminton player. Apart from playing Badminton, she also writes all the amazing Badminton articles that have been published on Playo.
She has very interesting answers to give us regarding Badminton and her professional life.
When did you start playing Badminton?
Nidhi: "I started playing Badminton recreationally when I was in school, around the 7th or 8th standard for a year or so. But I took it up seriously and professionally at the age 19-20."
What are the struggles you faced throughout your journey?
Nidhi: "There are quite a few struggles I have faced as a Badminton player. The most pressing one is injuries. As a Badminton player, we train 2-3 times a day for a combined total of 8 hours or so. We are always at the risk of getting injured.
Minor injuries happen regularly and I play through it, but in 2015, I had to have knee surgery and was out of action for a good 10-11 months. Getting back and getting over the fears of getting a major injury again was a huge struggle I faced.
Another struggle was balancing sports with studies. At the end of the day, after having good practice and training it can be very tiring to study. I have had to stay up late at times before exams which were not good for me as a player; since getting a complete night's rest/ sleep is very important.
One last struggle I still face is having a balanced social life. Going out often for outings and parties have become a rare occasion for me as I have a very fixed schedule, 6 out of 7 days a week. But yes, I do make exceptions and take time to go out with friends."
3. Why do you love playing the sport?
Nidhi: "I love playing Badminton because it challenges me every day. I'm a competitive person and hence playing a competitive sport such as Badminton, is right up my alley.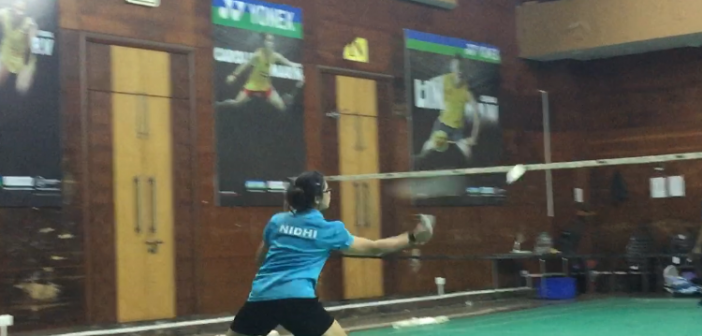 Playing Badminton has also taught me to be focused, disciplined and determined to never give up. These are values I do not think I could have ever learned anywhere else."
4.

Apart from playing Badminton, which other sport do you play?
Nidhi: "Besides Badminton, I like to play throwball. It's not very common but I am good at it."
5.

How does your daily routine look like?
Nidhi: "My daily routine is quite hectic. Depending on the schedule given to me, I either have 2 or 3 sessions a day. Either my days start at 5 am or 6 am. These sessions include running/endurance, agility, stroke practice, physical training and gym. The time in-between goes in resting and working. My days end by 10:30/11pm."
6.
What do you think the future is of the sport in India?
Nidhi: "I think, over the years India has taken steps to understand the importance of sports. Sports has developed quite a bit and India is producing good players in quite a few sports at the International level.
Even some schools have started encouraging kids to take up sports and send their kids for training in various sports; which is a positive step.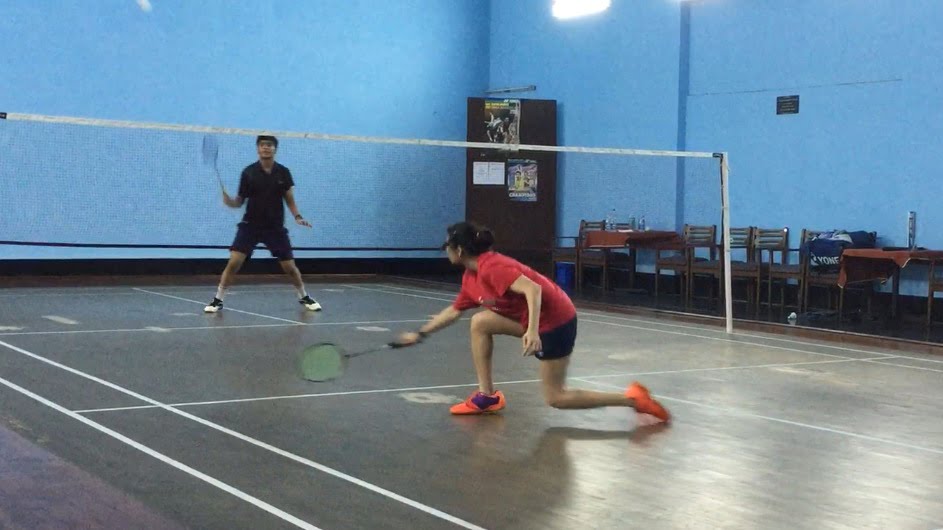 However, to have a brighter and better future in sports, the government really needs to step in and help in a lot of ways. We need better infrastructure and facilities to train at.
Financial help in terms of giving good jobs suited to players should be provided too."
7.
What are the steps you think we need to take to promote the sport?
Nidhi: "In order to promote sports, we need to start at the grass-root level and capture talent as early as possible. We need to let kids and children of the future know that a career in sports is a viable one.
We also need to aid and assist kids coming from poor backgrounds and remote areas of India by building facilities for them and helping them out financially. Money shouldn't be a reason why taken should go to waste."
8.
What are the initiatives you have taken to promote the sport?
Nidhi: "I personally love sports and can't see myself in any other industry. To promote sports
I
have opened and started my own non-profit organisation which aims at sports development amongst the poor in India.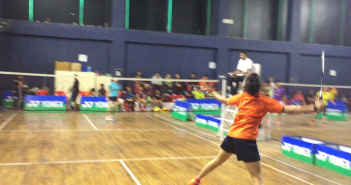 This would mean I want to make resources like clothes, coaching, equipment and nutrition available to young and determined sportsmen/women whose biggest barrier is not having the means to take up sports competitively."
9.
Who are your role models?
Nidhi: "I have a few role models. But PV Sindhu is one of them. She is one of the few females from India to dominate Badminton and is the only Indian female player to win a silver medal in the Olympics."
10.
Your message for young Badminton players?
Nidhi: "My message to young Badminton players is: Never give up. Even if the odds are stacked against you. You need to believe in yourself more than anyone else. Losing is ok, you can always pick yourself up. Learn from your mistakes. If you believe in yourself then you are the only barrier you have to overcome."
11.
How did your parents react to your decision?
Nidhi: "Being a woman trying to pursue sports as a career, my parents showed reluctance at first. Their support did seem limited. They worried about how I would support myself financially in the future.
Doing a 9-5 job was not an option me as I knew I was not cut out for. But as I started performing and started my own company, my parents became very proud that I play Badminton professionally and they are now quite supportive."
We have a lot to learn from such young talents like Nidhi, we hope this article and interview pushes you to pick up the racket and start playing Badminton.
FOLLOW US ON INSTAGRAM!