A Guide About The User Rating Graph On Playo. You and your friends have played a sport for an hour. Later, you want to rate them on the basis of the skill they have.
After the 1st activity, your friend Aditi has rated us an Amateur, Rohan as Beginner and Rahul as Advanced.
This is how your ratings will look like: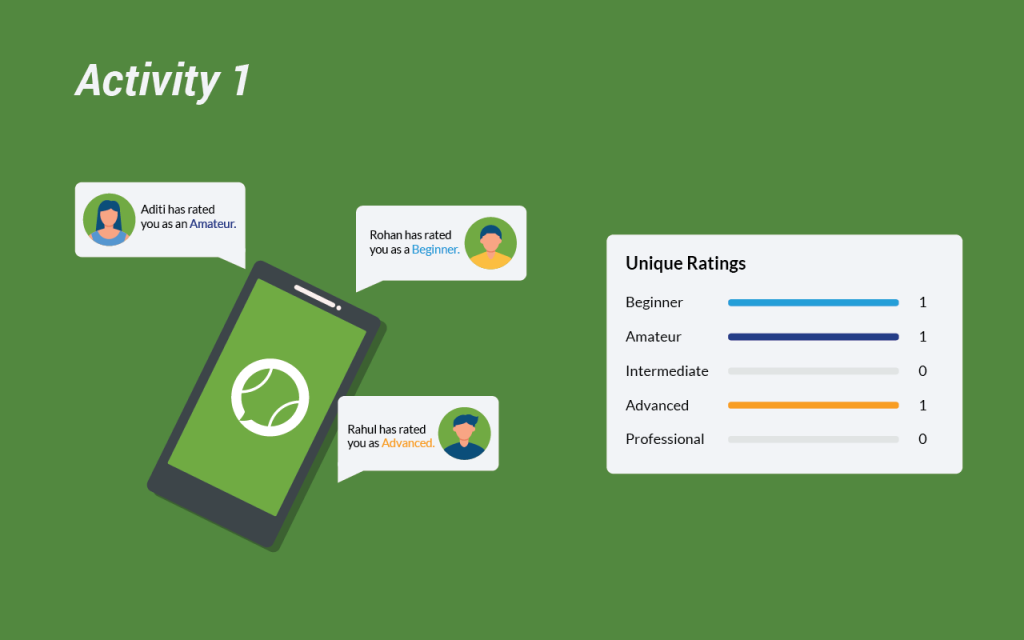 You participate in another activity with the same people and Rahul decides to give you Playo rating as professional. So, his rating changes from Advanced to Professional. That's why, Advanced becomes 0 and Professional 1.
Aditi and Rohan rate you as Amateur and Beginner respectively again.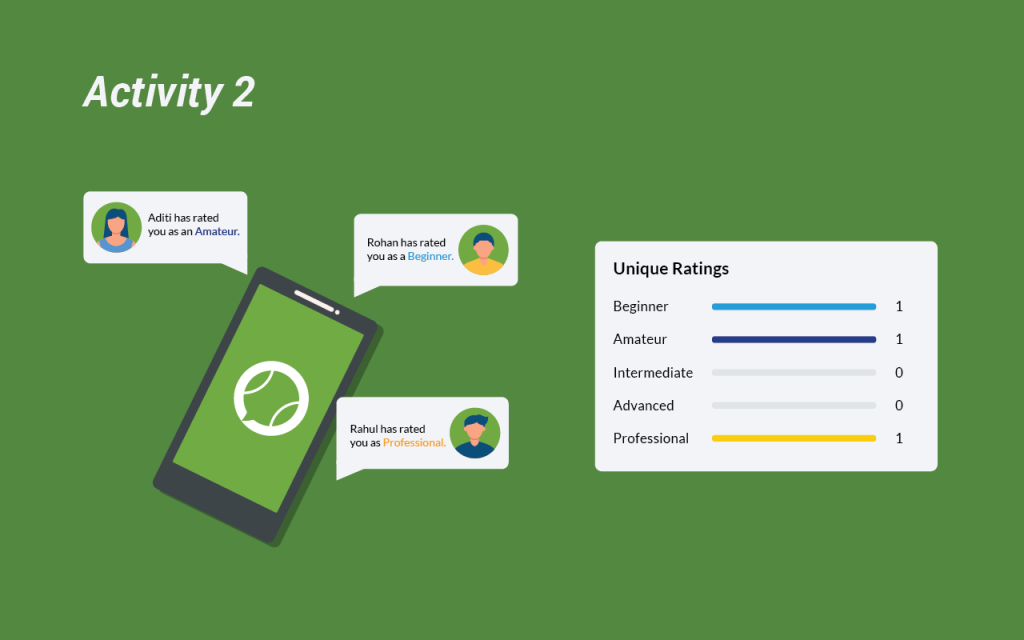 Therefore, the rating against Amateur and Beginner remains the same, i.e, 1. This rating would have changed if you played with other playpals apart from Aditi and Rohan.
Like Playo rating in the example shown below: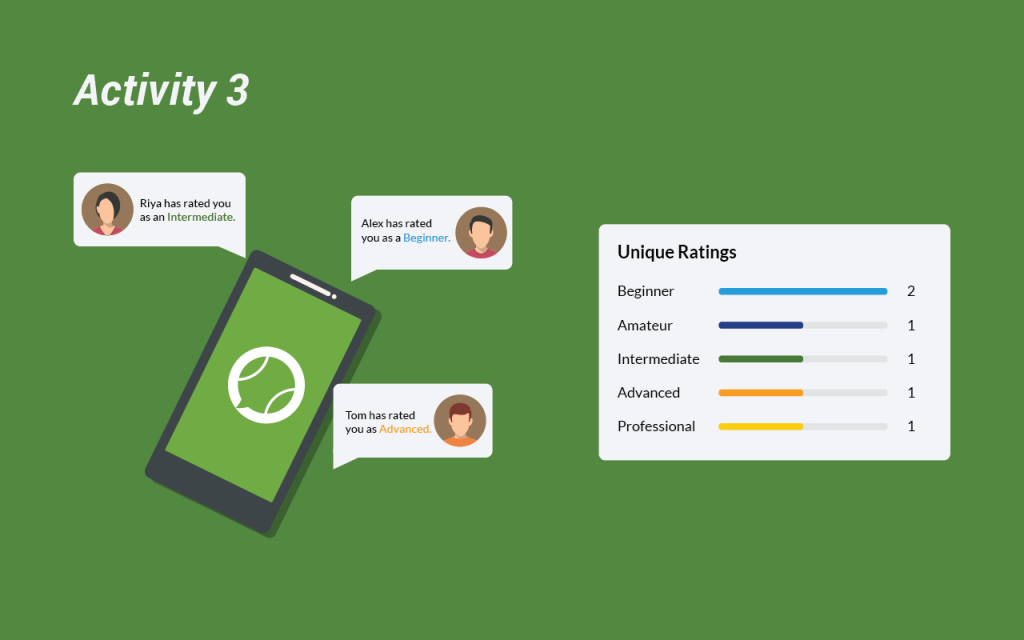 Riya has rated you as an Intermediate, Alex as Beginner and Tom as Advanced. Therefore, Rohan and Alex's rating makes your Beginner rate 2. And Riya's and Tom's rating is added to Intermediate and Advanced skills.
Hope this clarifies all the doubts!
Read more BLOGS or follow us on INSTAGRAM!