FEDERAL NADAL MOMENTS
"If he's playing very good, I have to play unbelievable. If not, it's impossible especially when he's playing with good confidence. When he's 100 percent, he's playing in another league. It's impossible to stop him." – Nadal
"I'm his No. 1 fan; I think his game is simply tremendous. He's an incredible competitor and I'm happy we've had some epic battles in the past". – Federer
"If anyone says I am better than Roger, then he doesn't know anything about tennis". – Nadal
"There are no draws in tennis but I would have been happy to share this trophy with Rafa tonight". – Federer
One of the most fiercely contested debates of modern Tennis is who out of Federer and Nadal is the greatest of all-time. The iconic rivals have faced off 37 times with Rafa winning 23 of those matches and Roger with 14 wins. But when asked each time, both the iconic players have only one thing to say about one another: "He's always going to be my ultimate rival in my career." Between them, they have 34 grand slam titles and 13 years or unforgettable Tennis history!
We all have our favorite moments from their classic rivalry and here are 7 of the most iconic moments of the duo over the last 13 years which emphasize on their friendship and few of the best rallies.
1) 2004: Miami – the beginning of duo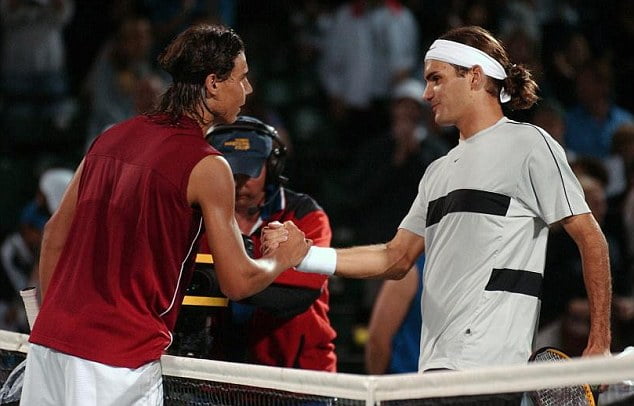 This was the start of the legendary rivalry of Roger- Rafa duo. Federer and Nadal played their first match in March 2004 at the third round of the Miami Masters. Nadal, only 17 years old and ranked No. 34 at the time surprised many by beating the then No. 1 in straight sets.
2) Federer on Nadal winning the Wimbledon in 2008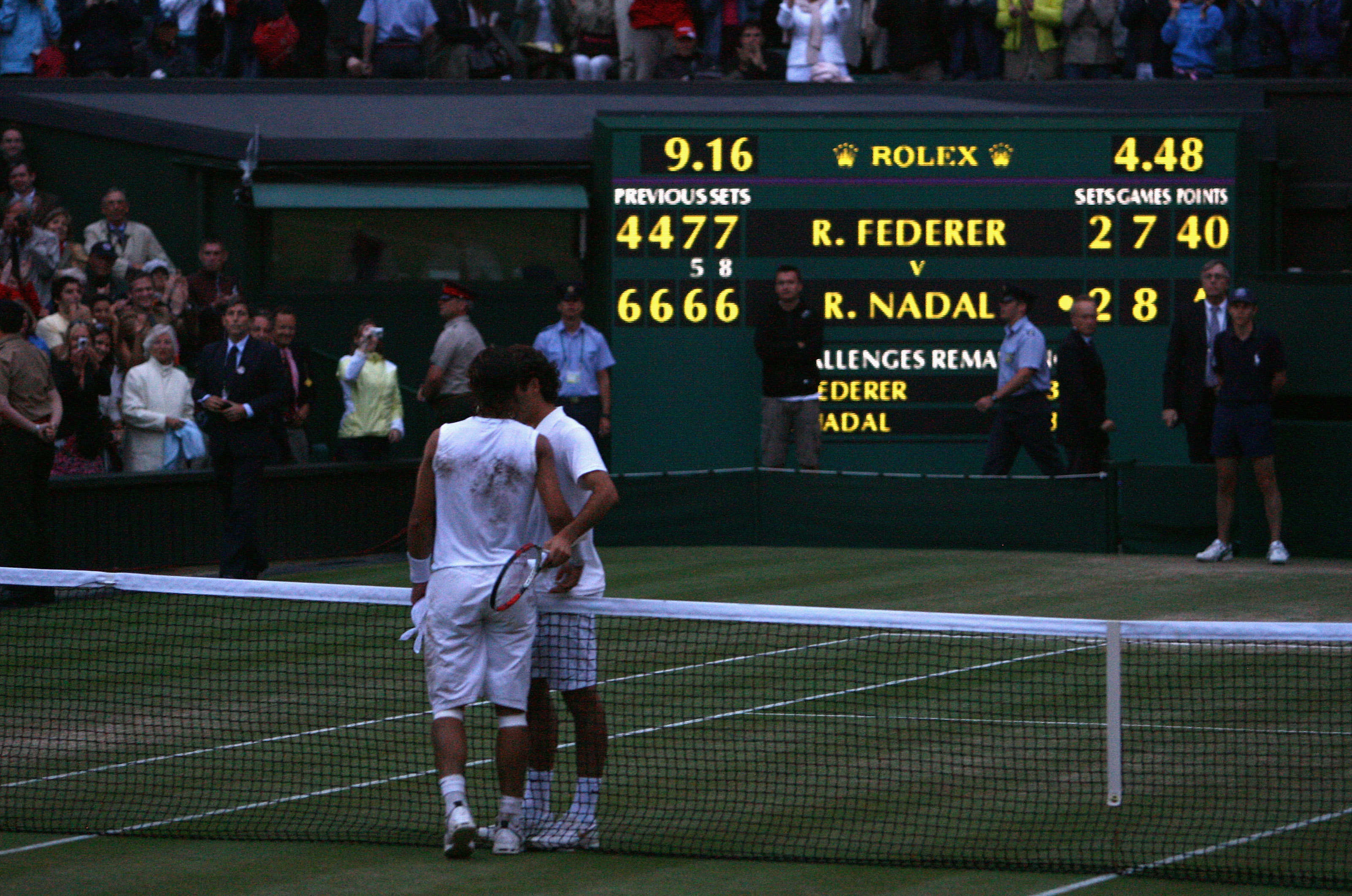 Federer was on course for a record sixth straight Wimbledon title in 2008 but he was beaten by Nadal in five sets in what is widely regarded to be the greatest Wimbledon final ever. Amidst rain delays, they played the longest final in Wimbledon history (4 hours and 48 minutes), and Nadal captured the title, winning a fifth set that finished in near darkness. This match broke Federer's Open-Era-record 65-match winning streak on grass, which spanned more than five years. During a formal interview after the match, this is what Federer said about Nadal: "He's a fantastic player and he's going to be around for a longer time so I'm happy with everyone I get before he takes them all".
3) 2009 Australian open final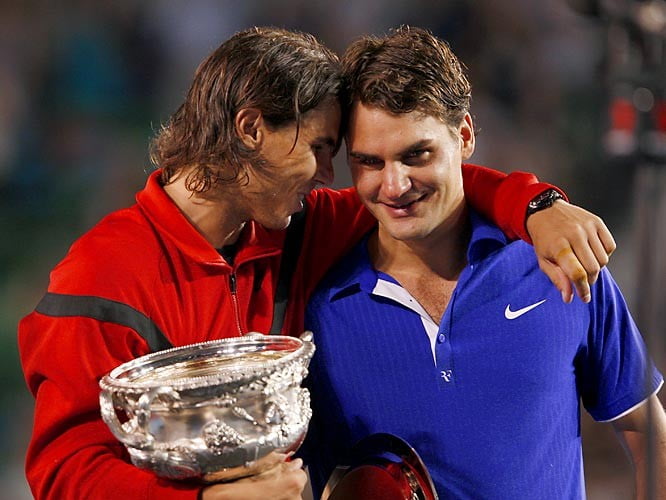 Rafael Nadal won his maiden Australian Open title by defeating Federer in an epic five-set final. During the presentation ceremony, Federer broke down and it was his conqueror that consoled him, saying: "Well first of all, sorry for today. I really know how you feel right now. It's really tough. Remember, you're a great champion. You're one of the best of history and you're going to better Sampras' record".
4)Â Nadal on the press treatment of Federer in 2011
When Federer was struggling for form prior to the US Open, Nadal was asked what he would write about Federer's decline by a Spanish journalist. The Spaniard gave a very witty response, stating: "No way I would be a journalist. You guys have tried to kill Roger often. But he's always come back and proved you wrong. So one thing I would not do is make the mistake of saying Roger is dead."
5) 2015 Swiss Indoors Basel final, Basel.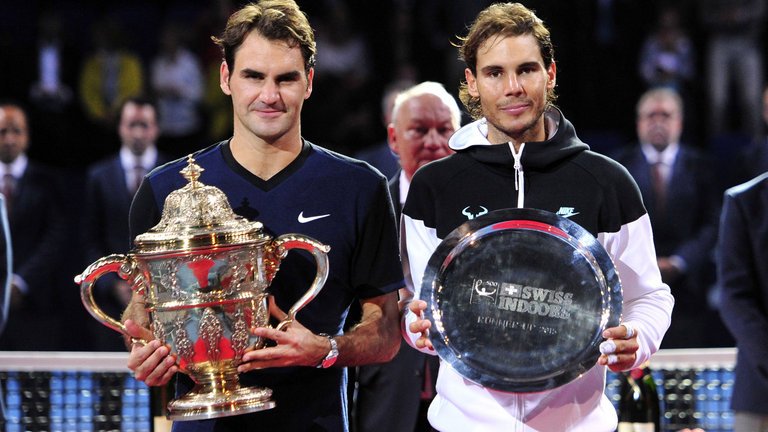 The long wait for one of the greatest rivalries of all time to be renewed finally ended, with Federer and Nadal drew to clash for the ATP World Tour 500 series title in Basel. It had been 21 months since they last faced off on the hard courts of the Australian Open and both competitors were eager to notch another victory in the clash of titans. After more than two hours on court, it was Federer who claimed his sixth title of the season, seventh in his hometown and 88th of his career, clawing past his rival in a high-octane affair.
6)Â 2016: Roger- Rafa reunite for the opening ceremony of Rafa Nadal Academy in Manacor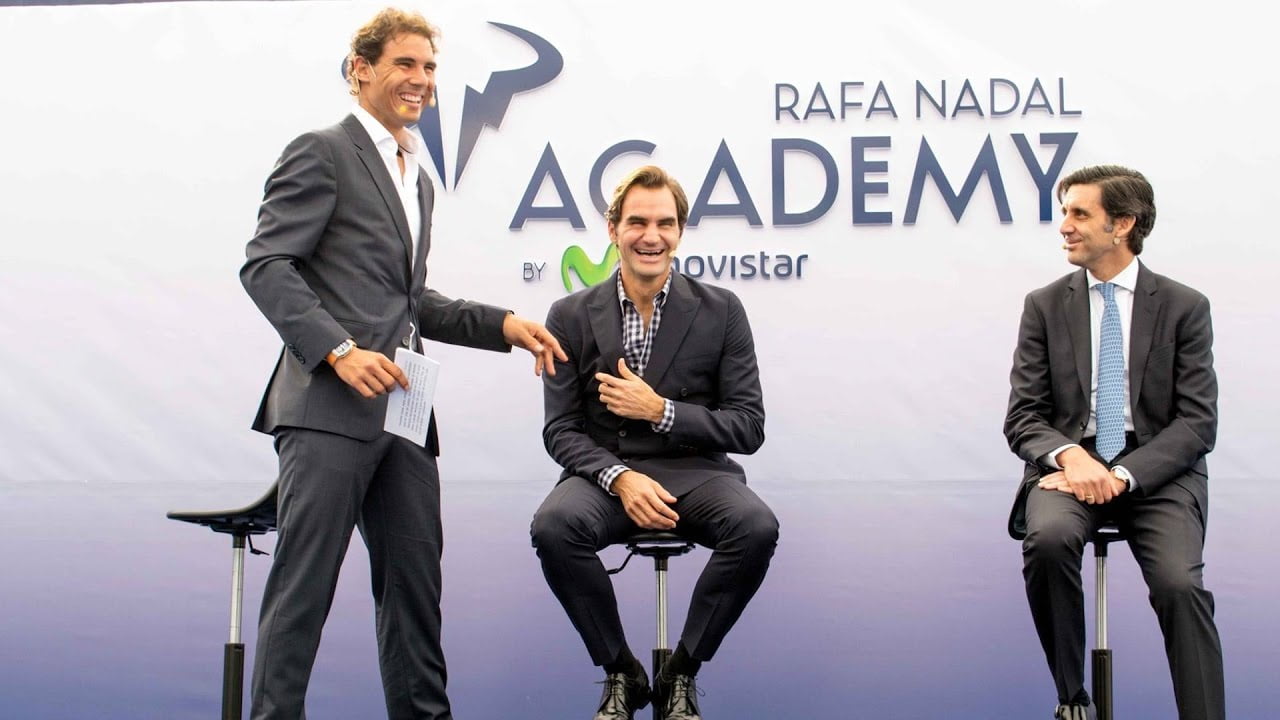 It's always great to see both class acts come together, but this time it was at Rafa Nadal's Tennis Academy in Manacor, when Roger paid a visit to the academy's opening ceremony. Nadal had nothing but kind grateful words to say to Roger. He said: "Dear Roger, thank you very much for your support. Today is an unforgettable day for me, my family and my team. You cannot imagine how special it is to have you here with us. This reflects all the moments we had on the court."
Roger, the father of two twins, replied by saying: "if my own kids ever choose to pursue tennis, they are going to train at Nadal's Academy. And I'd tell all the kids to come over here."
The Academy also has an interactive museum that includes the Nike gear that both Roger and Rafa wore in the Wimbledon finals.
This is why the world can't seem to get enough of their friendship.
7)Â 2017: Australian Open, Indian Wells, Miami – Federer broke his own record of 17 Grand Slams to win #18.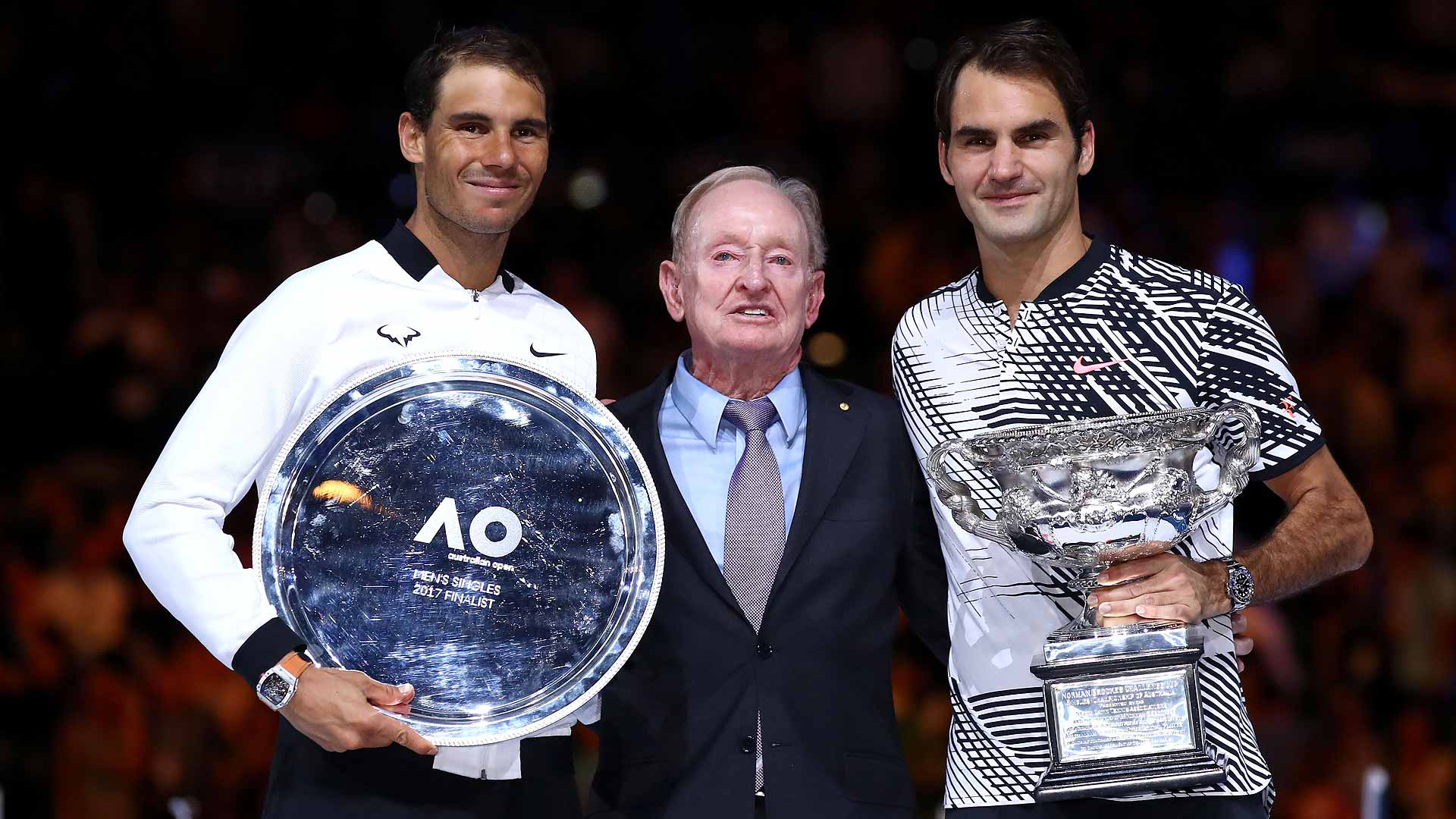 The World No 17 Roger Federer played an inspired five-set final and beat arch-rival and The World No 9 Rafael Nadal 6-4, 3-6, 6-1, 3-6, 6-3. The win gave Federer his first Grand Slam title in 5 years, since Wimbledon 2012, and his 18th Major overall.
Federer, who already held the all-time men's record at 17 Majors, went one step further with 18, becoming the first man in the history to win 18 Grand Slam singles titles and the first man to win at least five titles in three different Grand Slam tournaments each.
Â
No one ever remembers the defeats, people always remember the victories. But in tennis history, it's the iconic Roger-Rafa duo and their 13 years of memories that will never be forgotten!!
FOLLOW US ON INSTAGRAM!