BEST TREKS IN INDIA | The subcontinent of India has the natural splendor and perfect landscape to host an array of hardcore and potentially deadly treks. The stunning Himalayas mountain range is home to some of the best altitude treks in the world through challenging conditions and tough terrain varying from frozen rivers to insurmountable snowy trails.
With that in mind, here are ten of the deadliest treks in India that will excite the trekking enthusiast in you.
#6- Chadar Trek (Leh – Ladakh, Jammu & Kashmir)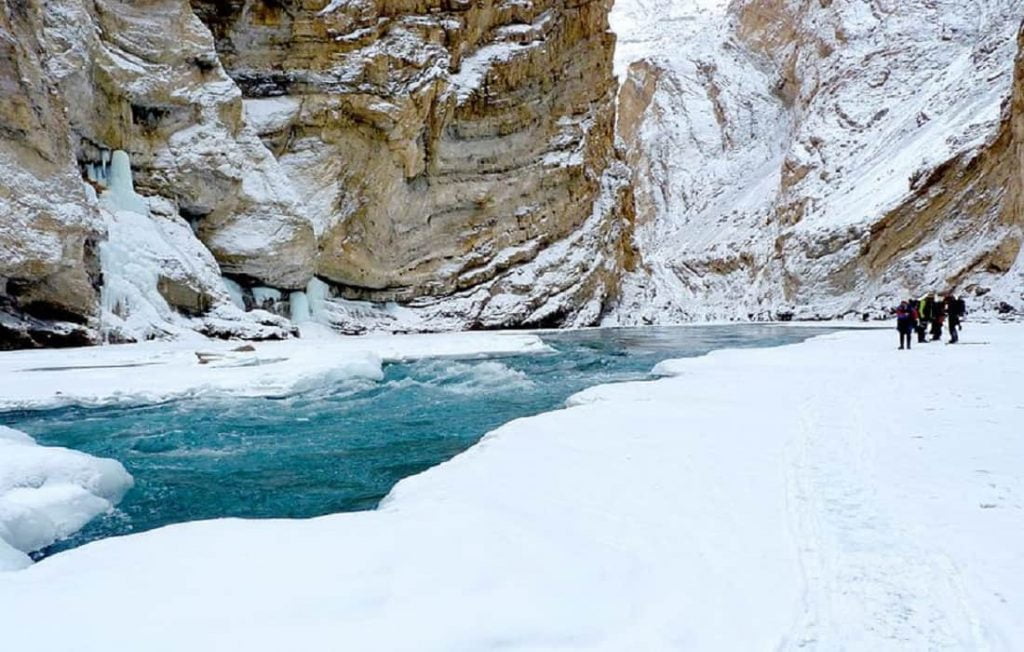 It's the most challenging trek in the Himalayas spanning over 9 long days trailing through the white mountains of Kargil, Jammu and Kashmir and reaching altitudes as high as 10,900ft. This trek requires crossing over the frozen river of Zanskar that flows through the gorgeous ravines and canyons of Ladakh.
It is unique due to the experience of walking on the ice sheet and camping inside caves in freezing temperatures ranging between -15 degrees to -30 degrees.
#5- Rupin Pass Trek (Dhaula, Uttarakhand)
If there is a classic trek in India, it has to be the Rupin Pass. This trek is like an orchestra building up momentum with surprises in scenery every hour or so. With every step, the trek throws up a new vista to see, new scenery to unfold. All along, to complement the scenery, the blue waters of the Rupin runs along, sometimes rushing, at times gliding by.
It culminates in the famous three-stage waterfall of the Rupin. In the higher reaches, the trek passes through superb snowfields. The pass crossing through echoing snow-filled gully is an adrenaline high. The Rupin Pass trek has got it all: hanging villages, terrific forests, glacial meadows, hundreds of waterfalls, trails dug out of rock faces, and swaying wooden bridges cut through deep dark folds in the mountains, glaciers, and over snowfields.
#4- Stok Kangri Hike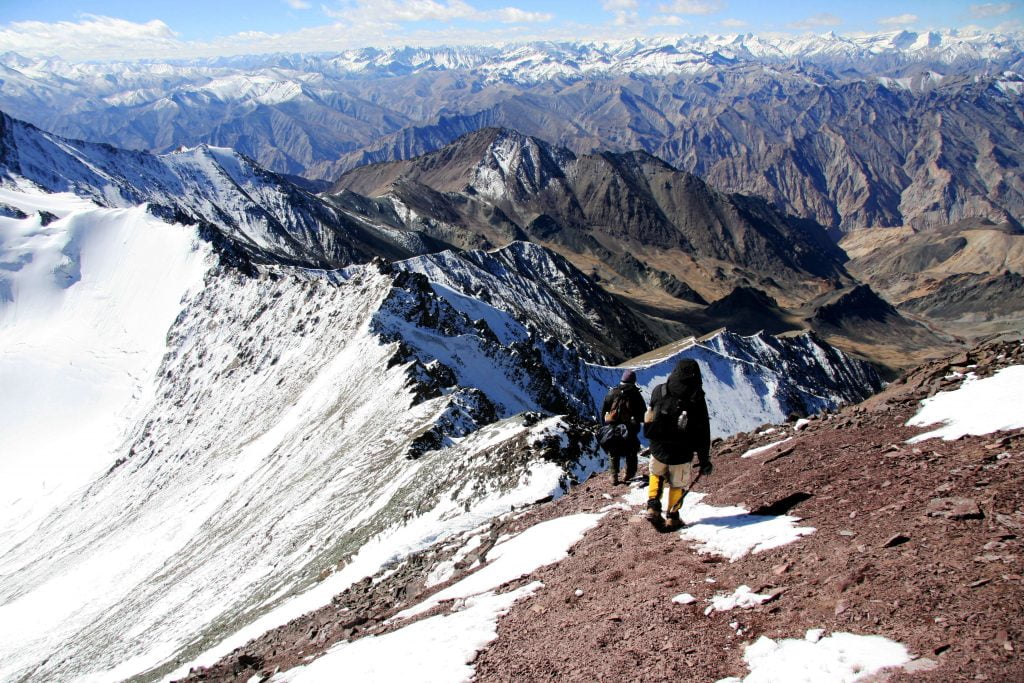 For the trail offers India's highest hiking and trekking summit, Stok Kangri is undoubtedly an unpredictable hike. Mighty high altitude, super steep inclination, never-behaving rivers, almost violent half frozen glaciers, arid dry terrains, mixed with oxygen deficiency can be tough even for the fittest of the fittest. Surely, another marker of being India's toughest hike should be added to the tag too.
#3- Lamkhaga Pass Trek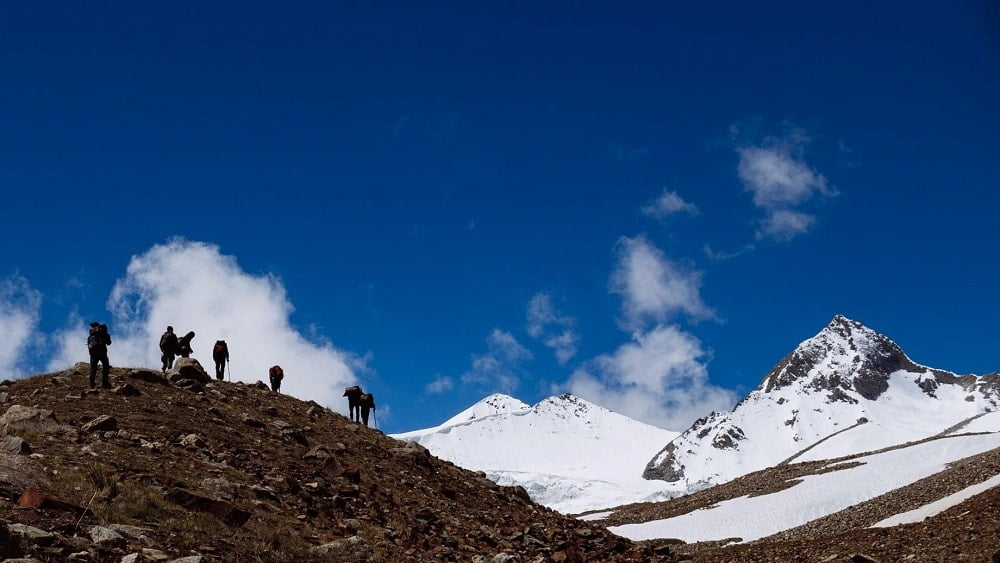 The Lamkhaga Pass connects northeastern Garhwal and Himachal Pradesh and is surrounded by an enticing landscape of snow, mountains, and an air of mystery. The treacherous trek involves a steep ascent to 5200 feet, precarious glaciers and stream crossings, thin air, and uneven terrain. It is rated as one of the most dangerous trails amongst the various mountain treks in India and even Indians require special permission to go on the trek.
#2- Nanda Devi East Base Camp (Uttarakhand)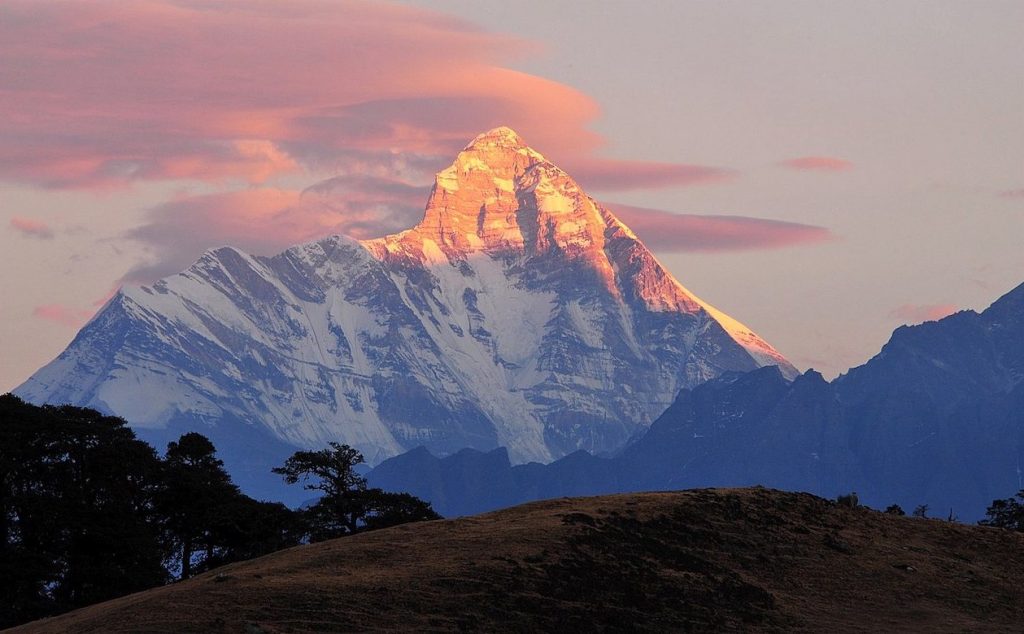 A trek full of difficult routes that stretch for at least nine days and yet this one is a favorite among the tourists and travellers. Known for awe-inspiring beauty and charming glimpses of the majestic Himalayas, this trek should be taken by every mountain lover for it allows you to learn about the lifestyles of mountain people who live here. The best season to visit the place is from April to June and September to Mid November.
#1- Kalindi Khal Trek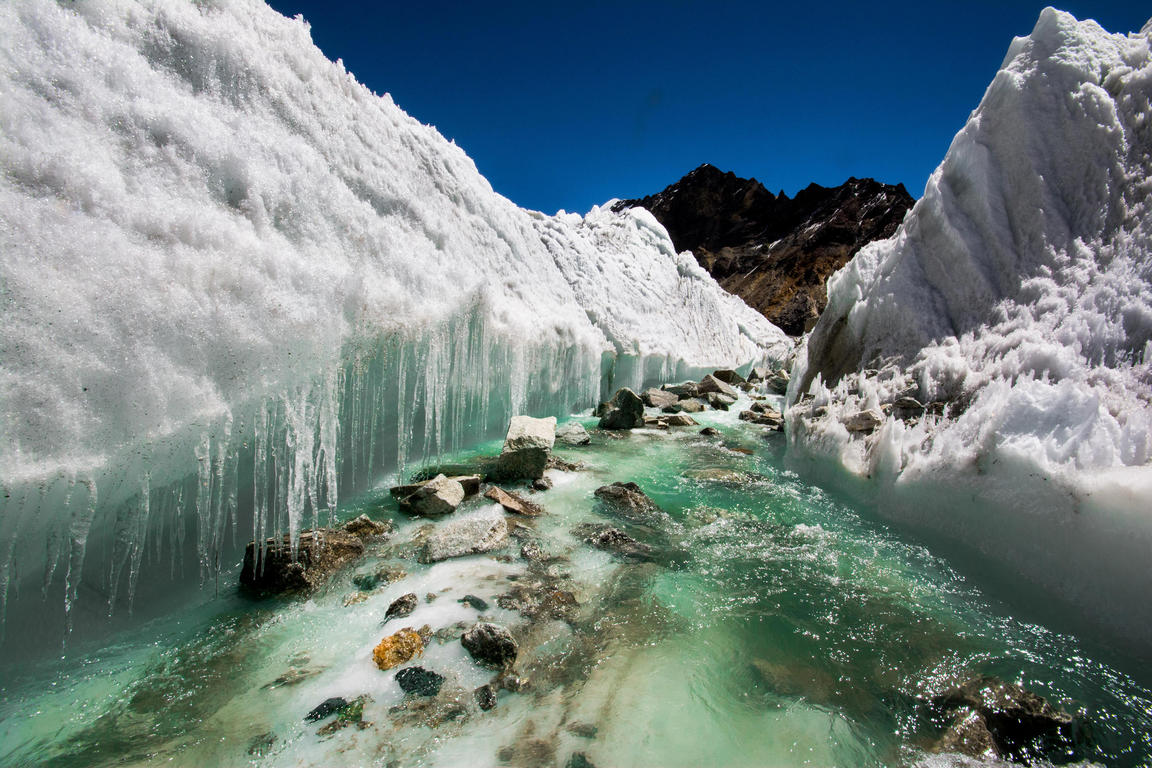 This trek is from Gangotri to Badrinath and takes about two weeks once you get to the starting point, requiring mountaineering skills, boulder-scaling skills and glacier-climbing skills, combined. The total distance covered is close to 100 km, you hit a height of 5950 metres above sea level, multiple glaciers have to be crossed and traversed as you make your way to Kalindi Base camp. To scale the mountain, you need prior permission – as it's even more difficult than what comes before.
What might possess people to pit their puny selves against the terror-inducing might and majesty of the Himalayas, I ask myself. And I'm told it induces as much awe and desire as terror, which is the whole point of it.
You might also like: 4 Best Places To Try Out Bungee Jumping In India