BADMINTON | Why do you think that most people don't play sports? This might not be very true but my personal opinion is that because they think sports is not so easy to learn and play. Do you agree with me too? Who says that sports is so tough? Of course, it is very hard to master and become an expert at it (not only for sports but for every other thing as well). But we can always choose to learn and get better with it through practice.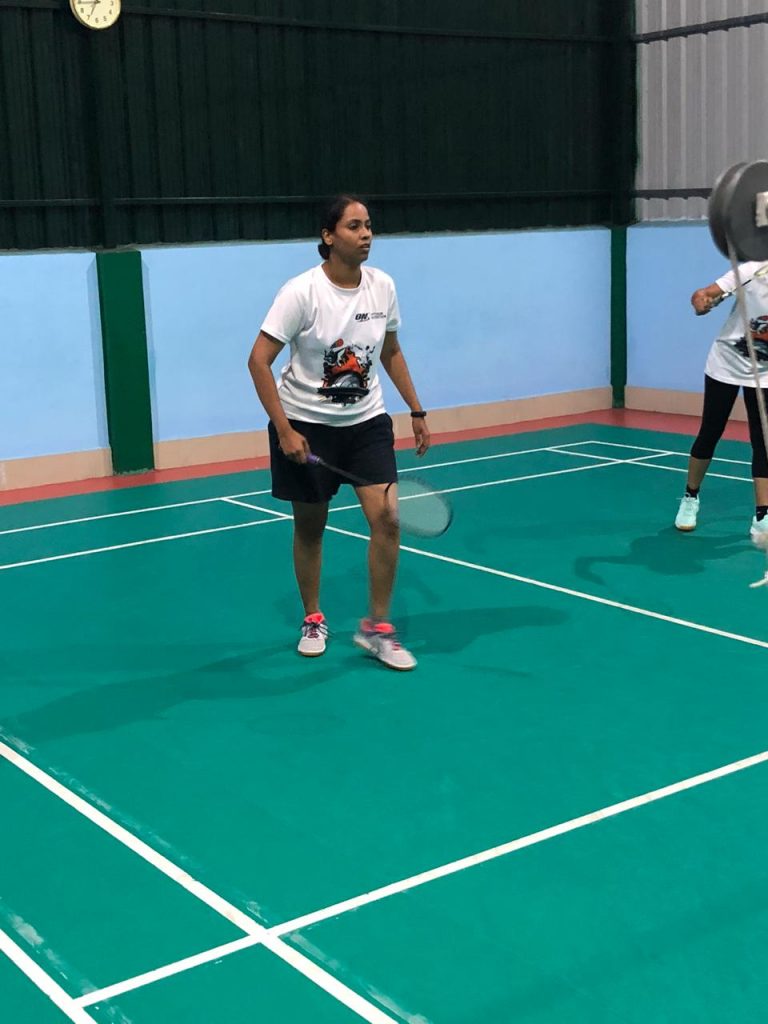 Have you tried playing sports in your life? Most of us would have definitely tried out Cricket. The Cricket fever is so high in India, that every kid is gifted with a small plastic bat-ball during his/her first birthday itself. We grew up learning to hit a ball with a bat and later we edged our parents to buy us the perfect bat. If most of us are thinking that Cricket is one of the easiest sport in the world to pick-up then you haven't tried Badminton in your life.
How I started playing Badminton:
When I was 7-years old I started playing sports with Cricket, just because the boys in my neighbourhood couldn't stop playing it. So I was part of the gang too. One fine day, my neighbour got to me telling she just got a "Badminton bat" as a Freebie for a Chocolate drink. Ahhhh, there was the moment. I am a freebie-lover, no matter what I get. So I pressed my dad to take me to the grocery store and there I stood with a Badminton racket of my own. It felt good right then.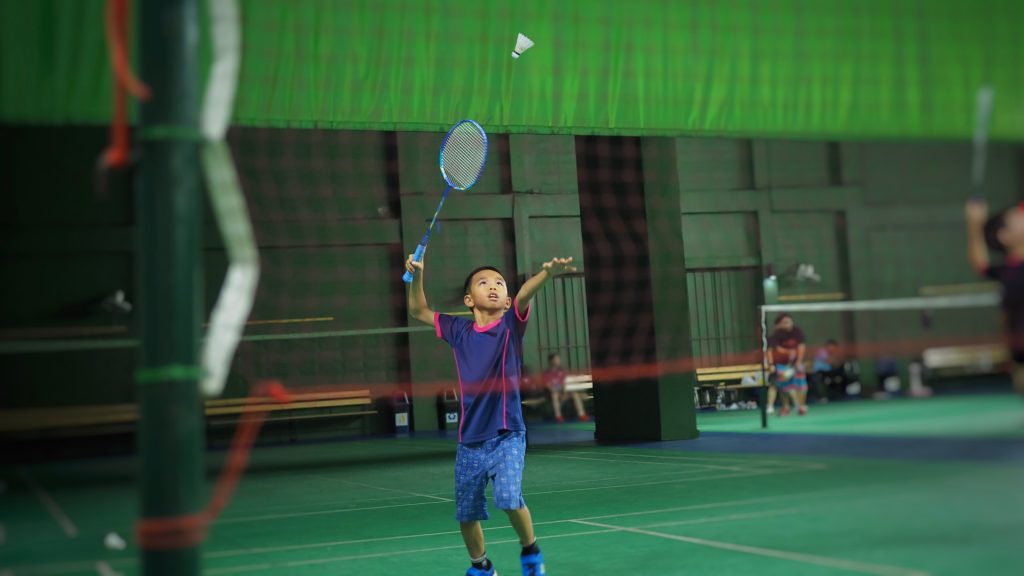 So the next day we were all set to try and play the sport. But there was something missing, the shuttlecock obviously. The first thing I did was run to my house, try and reach the fridge top where usually the change from every "Grocery-outing" resides. I collect what I think would be enough to buy me one and I ran to the closest sports shop. I was so lucky to find one within 500 meters.
Then it all started, barely knowing the rules of the game we started to play, yeah but we did know one. If you drop the shuttle, then you lose a point. It was so easy, although it required some concentration, it felt nice to play the game. That's when I realized that this sport was easier than Cricket at the age of 7. Plus, it also eliminated all kinds of feuds that Cricket released. Nobody had to fight for the bat or the ball, both of us had to keep the shuttle in the air.
We started playing the sport regularly and more people joined in later. Getting a Badminton racket was as cheap as 50 bucks back then compared to a good Cricket bat that was around 500 bucks minimum.
Why Badminton is easier than most of the sports we know?
Let's take Tennis for example: The racket is heavy, plus a lot of energy is required to hit the ball across the court. Service is tougher and it requires a lot of endurance for the ball to cross the net. This can be achieved only through good coaching and practice.
Now let's talk about Cricket: There are a lot of nuances in Cricket. Some might be good at batting, some good at bowling and some good at fielding. One needs to learn a lot of elements in order to try and be a part of the game which is not really easy.
Okay, now let's talk about Badminton: First of all, the racket is so light and very easy to hold. It is highly comfortable for kids. Secondly, the shots are not so complicated. You just have to toss the shuttle lightly in the air which doesn't require too much power and keep it going. Just make sure you don't hit it on the net. It is not too tiring when you start learning it. See, it sounds very simple, right?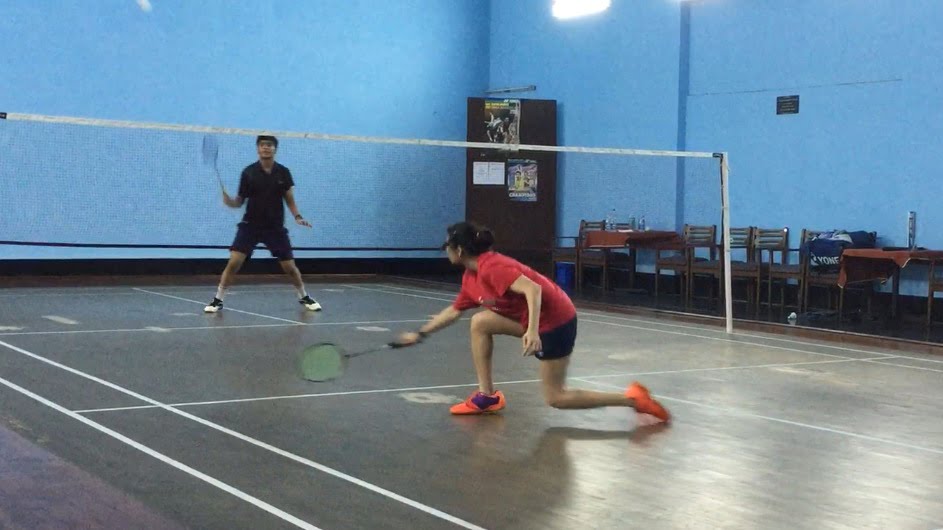 This sport is most preferred during family outings as it doesn't pressurize the players much, which means the old and the young both can contribute to the game. And the injury risks are also very minimal if you play carefully as you would never stand a chance of getting hurt by a Shuttlecock, until and unless it pokes your eyes.
Badminton is also found to be one of the most economical sports in the world. The cost of a racket starts from 200 and you can get a shuttlecock for barely 30 bucks. If you don't have a ground or any area to play the sport, you can always find sports venues in your locality that have Badminton facilities. With Badminton turning out to be a super-hit in recent years, we see a lot of synthetic courts and wooden courts being laid out. This gives an opportunity for the local crowd to learn and enjoy the game just like the professionals do.
The Badminton venues also come with galleries which mean matches can be hosted at the venues during group outings and people can watch them from the stands. The cost of the courts per hour start from 150 bucks onwards. Book your Badminton courts through PLAYO app.
If you are looking to take up a sport and you have no idea which one to begin with, then here is the verdict, Badminton is the one you should go to. It is the best sport to start with as it ensures good fitness, physical activity, improves your concentration and much more. To know more about the benefits of playing Badminton, read this: 5 Reasons That Prove Why Badminton Is Better Than Every Other Sport
If you are looking to kickstart your badminton campaign, then buy your rackets online at fabulous discounts. Check out: 10 Badminton Rackets You Can Buy Under A Budget Of 1000 Bucks.
Are you all set? Gather up your folks now, it's time for some Badminton fun. Get sporty! Get Playoholic!