It would not be an exaggeration to say that the last decade has been the best time to be a Tennis fan. Fan-filled courts have witnessed history being made and remade by the most decorated names to have played the sport. But what makes the 2000s so important for tennis? Well, it is the emergence of the 'big four' who have dominated tournaments and rankings like no group of players have ever done before. This prestigious assemblage includes tennis legends: Roger Federer, Rafael Nadal, Novak Djokovic, and Andy Murray.
Roger Federer and Rafael Nadal were the first ones to come to prominence with unbeaten winning runs and securing the top two spots of ATP rankings for 211 consecutive weeks between July 2005 and August 2009. Their dominance was challenged by Novak Djokovic and Andy Murray towards the end of the century with both the players rising to fame by defeating the kings and replacing them on the top spots of the ranking charts. They have all achieved the top position in the world, with Federer sitting at the top spot for a record 302 weeks, Djokovic for 223 weeks, Nadal for 143 weeks and Murray for 41 weeks. They were ranked year-end world top 4 for five consecutive times from 2008–2012.
However, the end of the big four phenomena seems close with new, younger and fitter players set to replace these men from their current position. Let us have a look at four players who have the highest chance to do so:
1) Dominic Thiem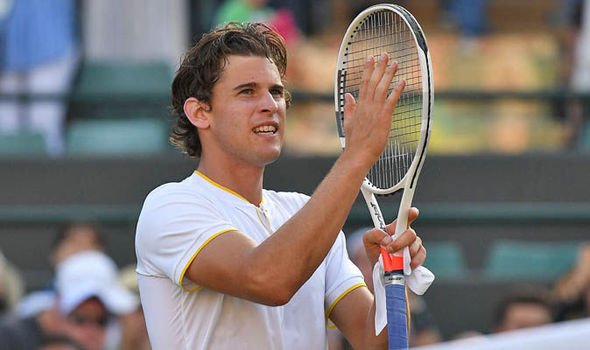 Ranked number 8 in the world, Dominic is widely seen as a replacement of Rafael Nadal as he is also very good at playing on clay. The 24-year-old Austrian beat world number 2 Novak Djokovic to reach the French Open semifinals this year but was beaten by eventual champion Rafael Nadal and could not reach the final. Interestingly, it was Djokovic who defeated him in the semifinals of the same tournament last year. He is one of the very few young tennis professionals to play the single handed backhand which has proven to be a problem for a lot of players including the backhand master Roger Federer. Thiem is also known for his aggressive game which is coupled by not so bad defense strokes.
2) Alexander Zverev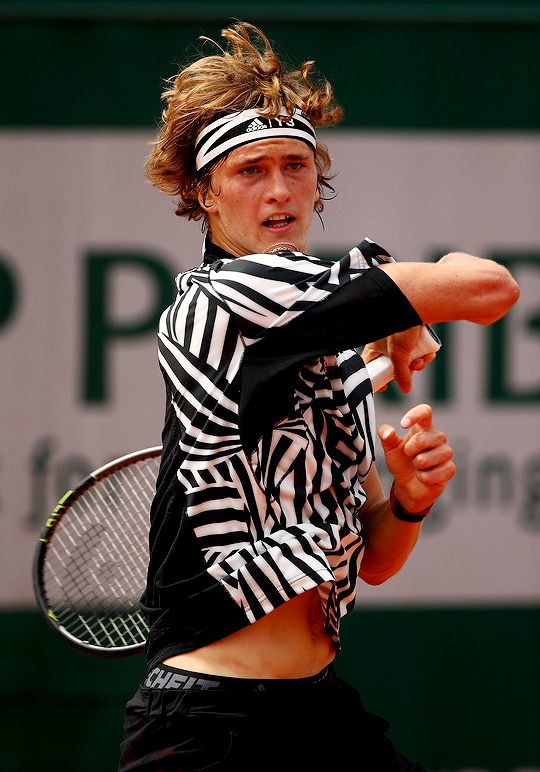 20 years old Alexander Zverev enjoys the special honor of currently being the youngest player to be in ATP top 40. The German professional player is now ranked number 6 in the world. 2017 has been a special year for the young tennis pro as he defeated Roger Federer and Novak Djokovic to win Canada Masters and Italian Open, respectively, thus clinching his first two Masters 1000 titles. Zverev's strengths are his aggressive baseline and two-handed backhand, accompanied with remarkable serves. Backed by such accomplishments, Zverev sure looks like someone who is here to stay and rule the nets for decades to come; even after the 'big four' ceases to exist.
3) Andrey Andreyevich Rublev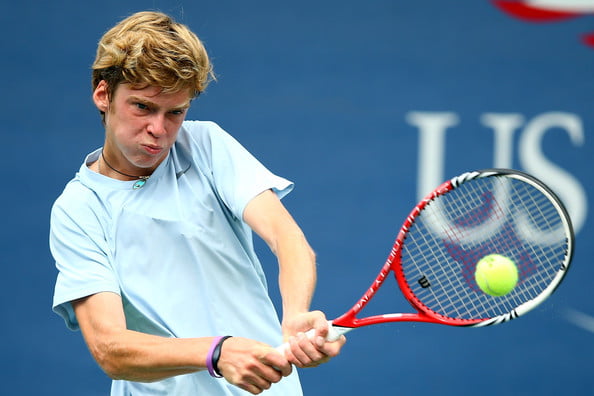 This Russian player is all of 19 years old and seems to have a very bright future ahead and could certainly be a replacement for one of the players of the big four. His highest ranking has been 49, making him one of the youngest players in the history to enter the ATP top 100. He recently entered his first grand slam quarter-final at the ongoing US Open but lost it to current world number one Rafael Nadal. Acknowledging his talent and heaping praise on Andrey, Nadal said that he has a great future. His other achievements include doubles title at the 2015 Kremlin Cup in Moscow with Dmitry Tursunov and the singles title at the 2017 Croatia Open in Umag. He also won the French Open junior singles competition in 2014 and gave a returning with a bronze medal in singles and silver in doubles at the 2014 Summer Youth Olympics in Nanjing.
4) Diego Sebastián Schwartzman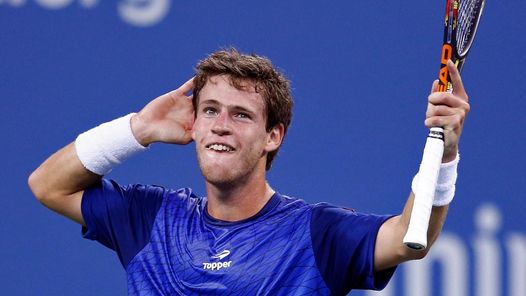 This 25 years old Argentine also reached the quarterfinals of the ongoing US Open tournament. His journey was halted by Pablo Carreno Busta who reached his first Grand Slam semi-final. Known for his 'deadly returns', Schwartzman has won one ATP title and reached the career high ranking of 33 in the world in 2017. He is 5 feet, 7 inches tall and is affectionately called El Peque which means 'the small one'. Unlike what others may believe, his height has never proven to be a deterrent to his game and fitness and the Argentine is resolute to prove his mettle to the world.
It would be interesting to see whether there can ever be any quartet as dominant in the world tennis scene as the 'big four', but if there are these players will most likely be a part of it.