Here's is why 5 a side football may just be better for you vs 11 a side
5 a side football vs 11 a side football
The what now?
Five-a-side football is a variation of association football in which each team fields five players (four outfield players and a goalkeeper). Some differences from association football include a smaller pitch, smaller goals, and a reduced game duration. Matches are played indoors, or outdoors on AstroTurf or artificial grass pitches that may be enclosed within a barrier or "cage" to prevent the ball from leaving the playing area and keep the game flowing.
Rules to be observed…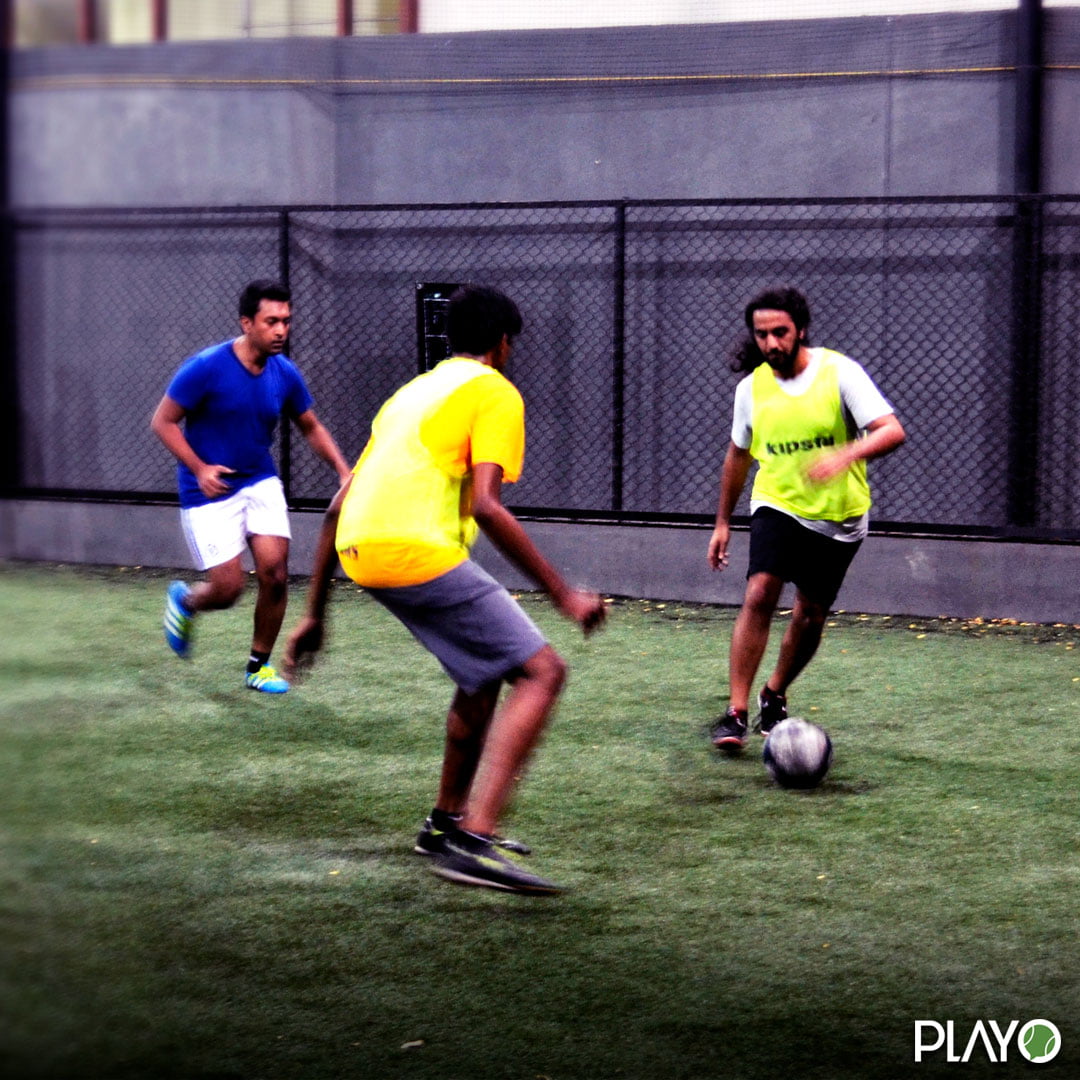 Â
The penalty area is significantly different from football: it is semi-circular in shape, only the goalkeeper is allowed to touch the ball within it, and he or she may or may not be allowed out. Goalkeepers are only allowed to give the ball out to another player through hands. The goalkeeper may only kick the ball if it is in the course of making a save. There are no offside rules. Headers are not allowed. Yellow cards may result in the offending player being sent to the "sin bin" for a pre-determined length of time. Red cards work in the same way as the 11-a-side game. Charging/sliding tackles are awarded a yellow card.
Additionally, metal studded boots or blades cannot be worn, as it damages the playing surface. Players are also required to wear shin guards but this is usually at the discretion of the referee.
Five-a-side is commonly played informally, and the rules are therefore flexible and are sometimes decided immediately before play begins; this is in contrast to futsal, for which official laws are published by FIFA.
The English FA have drawn up a full list of laws for the small-sided game which expands upon the rules outlined above and includes minimum/maximum pitch dimensions as well as technicalities on free-kicks and other parts of the game.
What the experts think…
If you're a fan of Association football, you've probably heard of a certain guy named Arsene Wenger. This is what he had to say about 5-a-side football.
"To excel at five-a-side you need the same qualities it takes to be a good footballer. The only skill that isn't necessary is the ability to play the ball long or in the air.  You must have speed, skill, an eye for goal, the ability to pass, vision and above all the intelligence to put all these aspects into practice.  Five-a-side confronts the player with constant decision-making. When you receive the ball, you are faced with dozens of options. You get better and better as you practice more and more…
Do people actually play this 'thing' globally?
Infographic Credits: BBC
There are many operators of five-a-side football in the UK, who run and organise small-sided football leagues at outdoor and indoor venues across the United Kingdom. The F5WC is the world's largest amateur five-a-side football tournament in the world with over 48 participating nations.
The popularity of five-a-side youth football has also grown tremendously within the US. Many organisations have chosen this format and modified it slightly to promote an environment where children can excel early in youth sports. American Youth Soccer Organization, United States Youth Soccer Association, and Fun Fair Positive Soccer. They are among the largest organisations bringing this format to the regional US-based youth soccer arena.
In recent years, a few five-a-side competition winners or league winners at local facilities have found themselves with sponsorship deals.
Check out:Â How Big A Buzz is 5-a-side Football Spreading In India?
Back to the point: Is it really better than 11-a-side?
This claim is likely going to be polarizing for most people, but, in the eyes of many, 5-a-side is the winner. It's already played more by children and young adults in the UK than the full 11-a-side version. So, let's examine the reasons why the 5-a-side game is dominating.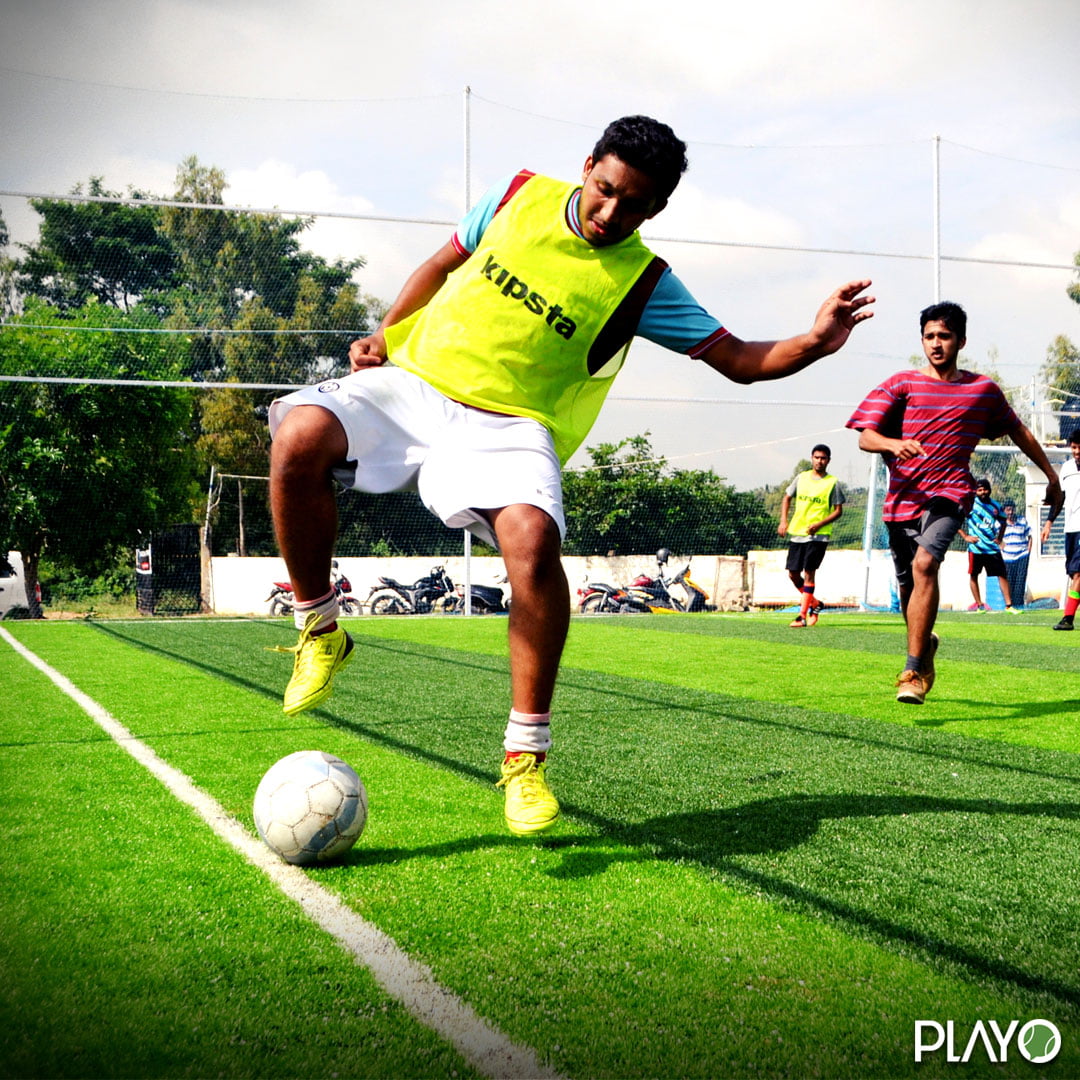 # Science says it's better…
Studies have shown that in small-sided football variants, like 5-a-side, played on small pitches with few players, the intensity is high. This means plenty of ball touches and many technical actions for all the players, which may not happen in an 11-a-side situation. In 5-a-side football, there are also much less injuries than during 11-a-side games. The number of injuries in small-sided training is just 20% of the number of injuries in competitive 11-a-side games
# The Enjoyment factor
Although the intensity levels are very high, 5-a-side players perceive exertion as moderate. As a football player in a small and well-knit team, you are focusing on your team-mates, opponents and the game itself, rather than the physical strain. You also feel more involved because there are lesser players involved.
# Pace of the game
Touch, pass, throw in. Pass, tackle, throw-in. Dribble, shot, goal-kick.
That's how 11-a-side feels at times, with the ball spending a lot of time out of play followed by a sudden rush. In fact, FIFA found that the ball is out of play for an astonishing 34 per cent of the time in 11-a-side football!
However, in 5-a-side, the ball generally spends less time out of play. If you're playing 5-a-side with barriers around the pitch then it goes out precisely 0 per cent of the time. Getting rid of this stop-start annoyance means that 5-a-side provides a more intense experience with the potential to be more exciting.
# Weather independent
Anyone who has played 11-a-side in Europe, will be familiar with the misery of having games being called off each season due to the pitches being unplayable, due to rain or hail.
However, the only time that your 5-a-side might get called off due to the adverse weather is when snow has literally covered the pitch. If you play it indoors, which you totally can, you're free from the nuisances of all but earthquakes and tornadoes.
Also read:Â 6 Killer Formations in 5 a-side Football