India Vs Australia Sledging has been quite entertaining!
Every time these two teams walk out to the field, you can always expect something more than the "Gentleman's" cricket down the pitch. A little banter, a vile of spice, a tad bit of interesting exchanges, and a lot of influential cricket, totally describes every India versus Australia outing.
Here's a list of few compulsive India Vs Australia sledging acts that we have witnessed:
Virat Kohli vs James Faulkner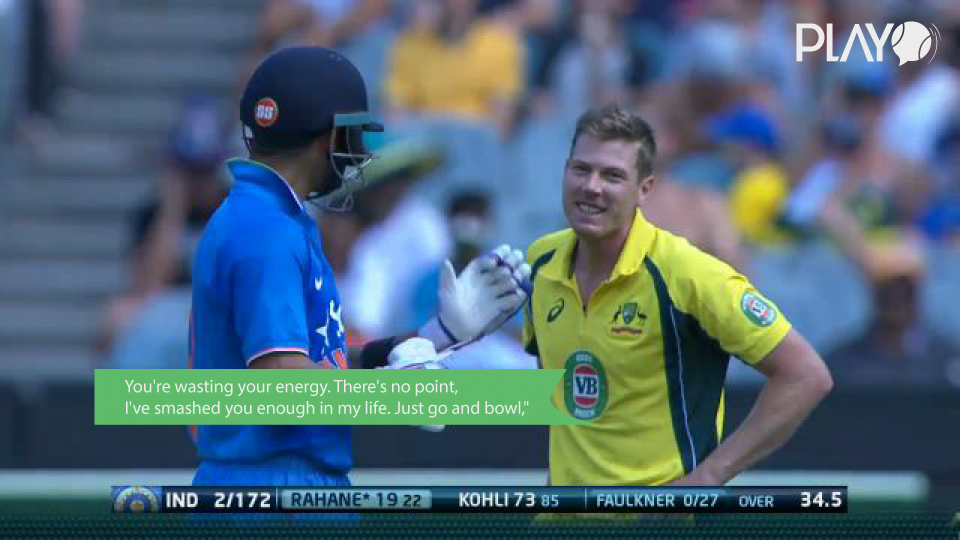 Never taunt the "Big Mouth" of the Indian Cricket Team. You are at your own risk. But James Faulkner wanted to give it a go during the 3rd ODI of the India tour of Australia 2016. Virat Kohli came back stronger saying "You're wasting your energy. There's no point. I've smashed you enough in my life. Just go and bowl" and proved who the bigger boss is.
Â
Virat Kohli vs Steve Smith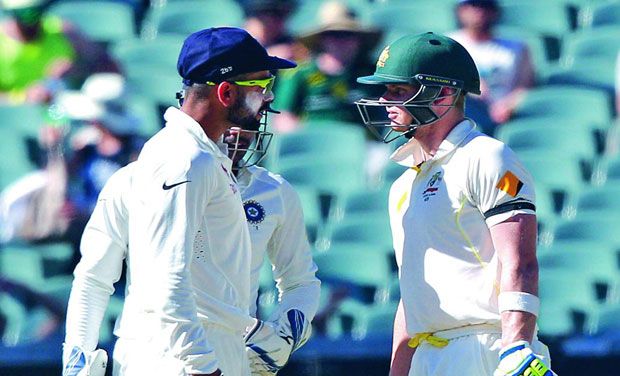 A captain vs captain encounter that started off when Smith mouthed something at the bowler Rohit Sharma, soon went on to become a huge Group-Sledge. In what was supposed to be a peaceful test match as a tribute to Phil Hughes at the Adelaide oval in 2014, an inexplicable amount of drama was involved with Virat Kohli asking Smith to "Stay in his limits".
Â
David Warner vs Varun Aaron
Want sledging? Call the Aussies. Want more sledging? Call David Warner.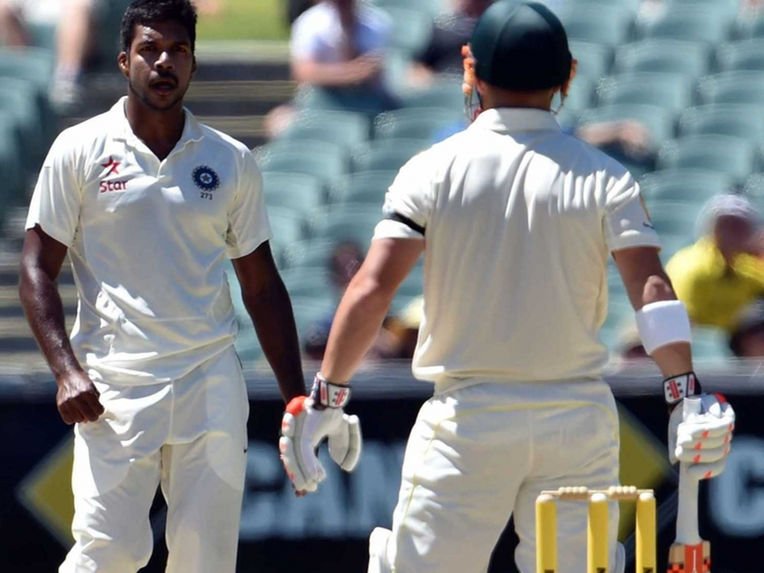 Warner never has second thoughts about what he wants to throw at the opponents. A spontaneous one on the field, Warner mocked Varun Aaron saying "Come on!" after his wicket back-fired and the bull was called back during the 1st test of the 2014 Border-Gavaskar Trophy. But it never ended right there. Soon Kohli, Dhawan, Watson and even the umpires had to get into the issue.
Â
Steve Waugh vs Parthiv Patel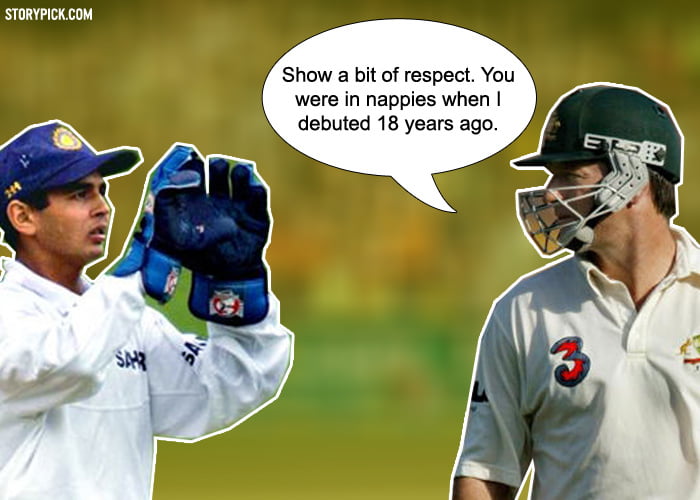 Parthiv Patel had nothing nice to say to Steve Waugh on his Farewell day test match in 2004. When Waugh walked out to bat, Patel said "Come on, just one more of the famous slog-sweeps before you finish" and what Waugh threw back at him was a classic "Respect Me…for when I made my test debut You were still in your nappies". You, the man Tugga!
Â
The famous "Monkeygate" Scandal
Well, this one happened between Indian spinner Harbhajan Singh and Aussie All-rounder Andrew Symonds. The Scandal of Disgrace began like this: Harbhajan mouths something that sounds like "Monkey" when Symonds is bowling to him and later everybody on the field is involved. The issue enters the court; Sachin, Harbhajan, Clarke, Hayden, Ponting and Symonds are called for. The decision to file racism charges against Harbhajan is withdrawn as there was no concrete evidence against him. PERIOD.
Â
There is no end to the classic banters that these two teams create during every game. But do you think this has disrupted the sportsmanship of the game? What do you think is the worst Sledging act that cricket has witnessed? Let us know in the comments 😀
FOLLOW US ON INSTAGRAM FOR SPORTS MEMES AND REELS!