Check out these amazing Aditi Ashok facts!
In a country obsessed with cricket, it is always a pleasant site to see sportspersons in other spheres excelling and making a name for themselves in the country smitten by just the one sport. So when the Olympics was underway in Rio in 2016, it was pleasing to see Indians stay tuned to their TV sets till late hours to support their national sports stars, especially women, of which Aditi Ashok was a prominent name.
The youngster has done exceedingly well in her career just at 18 and stands tall for great things in time to come. Here, we take a look at the 5 must know facts about the pride of India:
1) Started young
She never intended to play Golf nor did her parents think of the same unless a young, five-year-old Aditi Ashok headed for breakfast to the Karnataka Golf Association where she was having bites at her food, looking over the driving range of the course.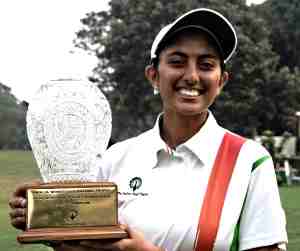 She felt something pull her towards the course and so, it wasn't much longer before Aditi had a golf stick in her hand with the young prodigy starting at a tender age of 6.
She mainly trained at the Bangalore Golf Club with a visit or two to the Karnataka Golf Association.
2) The great Laura Davies is her inspiration
Though Aditi started young at the age of 6, it was at 8 years of age when she decided to pursue her interest further and more seriously. A young Aditi was watching the great Laura Davies play at the 2007 EMAAR-MGF Ladies Masters in Bangalore alongside Gwladys Nocera and things turned around.
Since then Aditi hasn't looked back and went on a trail to achieve her dream of becoming a golfing great.
She also actively follows and admires Tiger Woods and Rory McIlroy, taking a cue or two out of their books to help improve.
3) Not late until she started winning
Just as she had started playing at a very young age, she began winning too at a fairly young age, providing evidence of a strong future.
She began by winning the National Amateur Championship in 2011 at the age of 13 before clinching three consecutive National Junior Championship in 2012,2013 and 2014, where she also won the National Amateur Championship yet again.
Check out: 5 Sportswomen who inspired the world
4) Senior level wins followed soon
Having won the Junior level competitions in the early part of her teenage, Aditi got eyes turning towards her when she completed a miracle, winning WGAI's Ladies' Professional Tournament at the age of just 13 years and 5 months in what was an age-defying show.
She followed it up by finishing tied 8th in the LET's Hero Women's Indian Open in 2012 at the age of 14 years, which is her best performance in a professional tournament till date.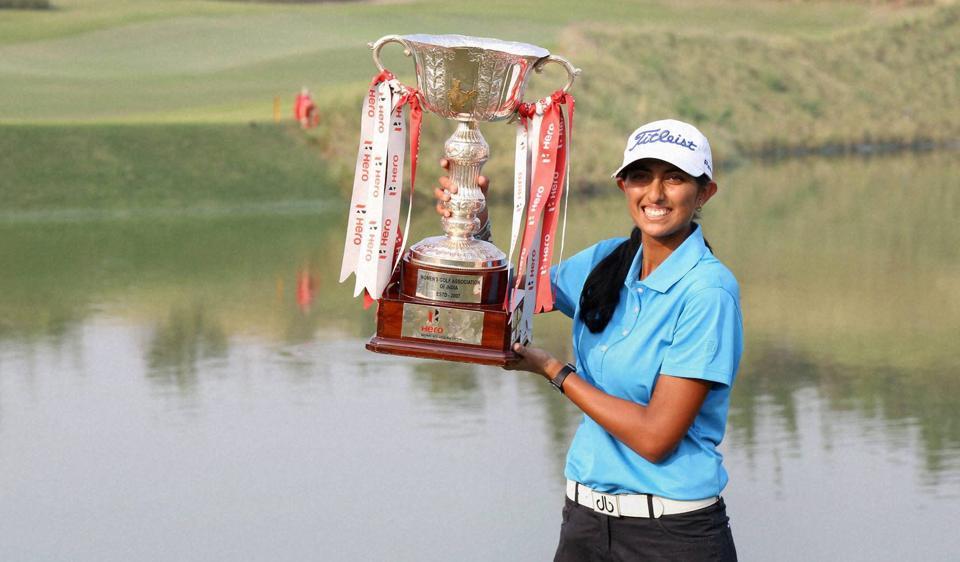 If the achievements as mentioned above weren't enough, Aditi has a few more in her bag and to top it, are few of her sole achievements from the country and a few first's.
Not only is she the first woman golfer from India to win the St Rule Trophy, a British amateur stroke-play championship, and the Singha Thailand Amateur Championship, but she also remains the sole golfer from her country to have participated in coveted events such as the World Amateur Team Championships, Junior Open, Faldo Series Asia Grand Final and the exhibition events in the Queen Sirkit Cup.
But in what was a breakthrough, she finished second in the European Women's Amateur Championships. She finished with the lowest scores in the U-18 category and was awarded with two trophies- The "Nicholl's Trophy" and the "Dinwiddy Trophy".
5) Honoured with the Best Amateur at India and Asia level before breaking into the Professional circuit
Aditi Ashok was awarded with the Best Indian Amateur and the Best Asian Amateur of the year in 2015 before turning pro.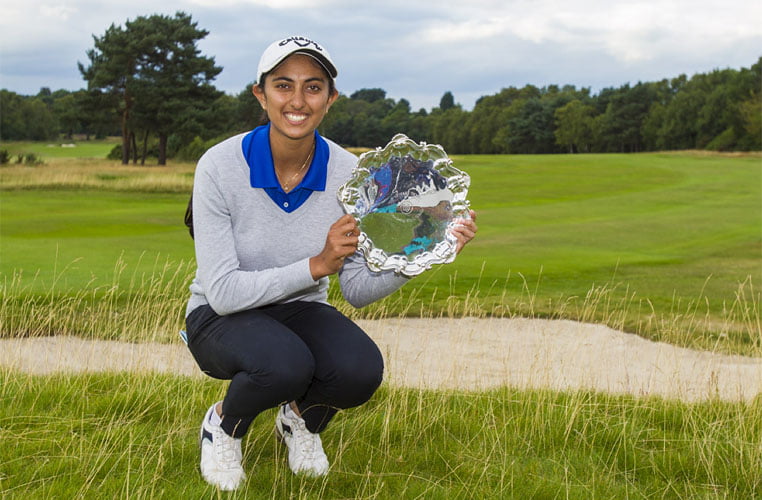 In what was long coming but was her best moment to date, she won the Ladies European Tour's Lalla Aicha Tour School in Morocco, breaking into the Professional circuit and later, competed in the Olympics doing the nation proud, putting up a splendid show at a young age of 18 and staying in the medal hunt until late on in the game.
Also read: 5 Important Facts That Dangal Movie Never Told You About Geeta Phogat