Decathlon, the one stop shop for all sports goods! Decathlon brings the joy of sports to people across the world by developing innovative and affordably priced sportswear and sports equipment products.
I was a late bloomer into the world of Decathlon, but when I went in there, I was immediately hooked on. I certainly got exactly what I went looking for and more! The experience was absolutely liberating, to find all things in one place and finally left me to understand why it definitely is the mother of all sports outlets.
Here are 5 reasons why decathlon should be your go-to place for all your sports needs.
Easy accessibility
Decathlon stores are available in almost all parts of India making it very accessible. There are about 10 outlets available just in Bangalore from Whitefield to Mysore road and now with its new outlet launch in the ETA mall makes it all the more accessible. They provide the online shopping facility as well. So you need not travel to the other end of the city just for sports shopping anymore.
Innovative range of sports equipment products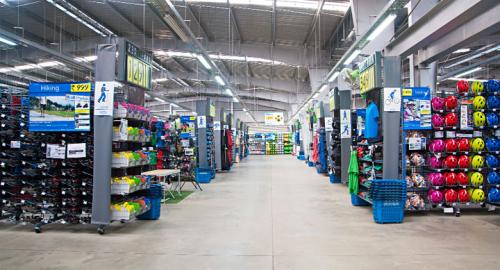 They provide a wide range of products aiming at beginners and experts of all sports, available exclusively at the Decathlon stores. It is not just a sports clothing outlet, but an outlet to purchase sports gear and equipment as well. Their brand teams develop technical, well designed and simple products, with a great mix of colors always at the lowest possible prices for all-men, women and kids. Necessity is the mother of innovation and they fit the bill. From golf kits to hair-towels for swimmers, Decathlon stores seem to have it all and under one roof!
For all shapes and sizes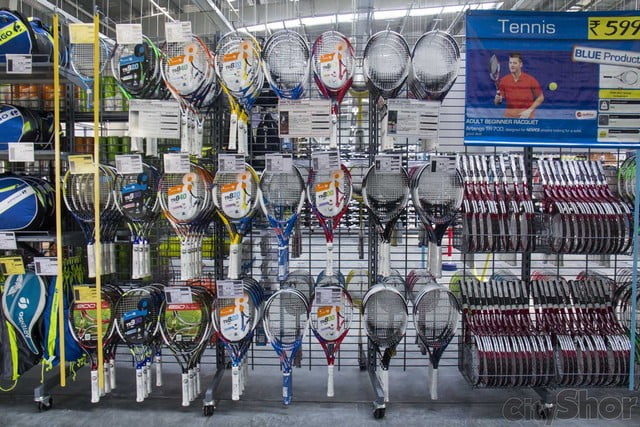 What disappoints us the most as customers are that we like a particular product but we fail to find the right size. But let me assure you, this is not the case with Decathlon clothing. Many brands provide clothing only up to the sizes of XL- extra-large. But the size range of decathlon clothing goes up to XXL and XXXL and shoe sizes up to UK-12.5- US-13 leaving the customers extremely satisfied.
Affordably priced products
Decathlon is famous for its great quality goods sold at extremely reasonable prices. I was under the impression that such a large scaled brand would be equally expensive as well, but that is not the case. The product price range starts from 150 rupees and lesser, truly making it the store for all. With their season clearance sales, it's like a sports paradise on earth.
Well informed and helpful customer service
When we shop for sports and fitness gears, especially as a beginner, it is likely that we will be misinformed about the products and which product caters best for our needs. This is when the well-informed staffs rise to the occasion to curb any confusion about the products and what gear suits us and our needs the best. Their assistance could make a large difference in our purchases as they always suggest keeping our best interests at heart!
So if you have any sports needs, you now know which your one stop shop is for all you can find sports goods. Happy shopping!
Check out: Decathlon Store in Sarjapur